How to see assets' history. You must have the Asset Manager user role to access asset histories.
An asset's history shows all times the asset was issued out and to whom. You can view either one asset's history or all assets' history.
Single Asset
1. Go to Tools > Asset Manager
2. Find the asset using the search tools
3. Click History for the asset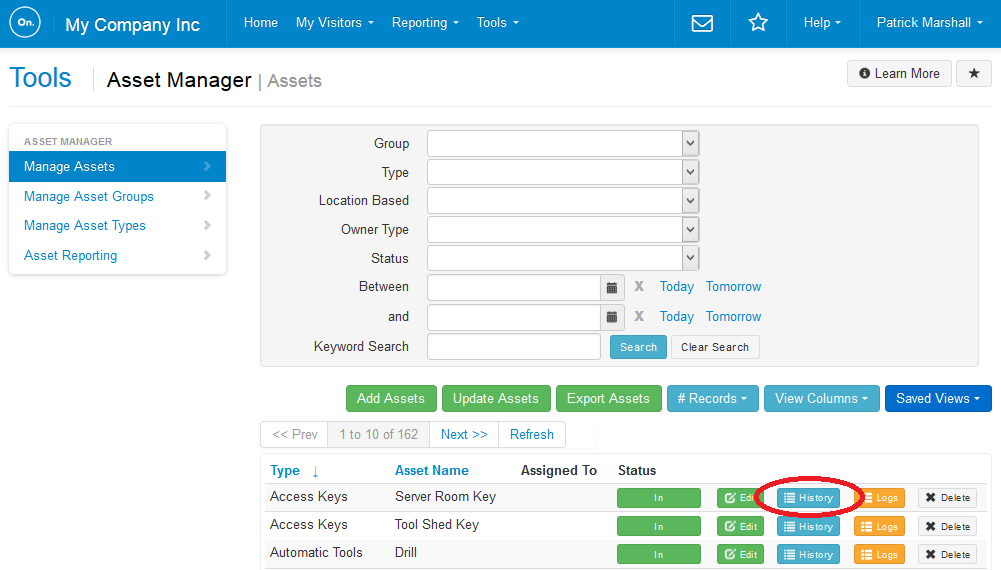 You will be able to see that asset's details, and history of issuance. You can export this as a PDF or CSV file by clicking Export Report.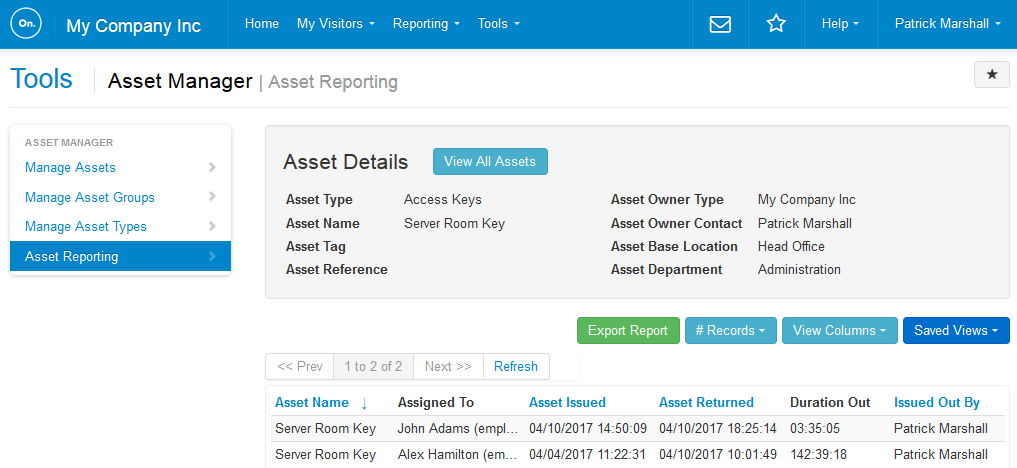 All Assets
1. Go to Tools > Asset Manager
2. Select Asset Reporting from the left-hand menu
You will see the issuance history of all assets, you can filter this list using the search fields at the top of the page. You can export the currently viewed report (based on filters) by clicking Export Report, you can choose between PDF or CSV file to export.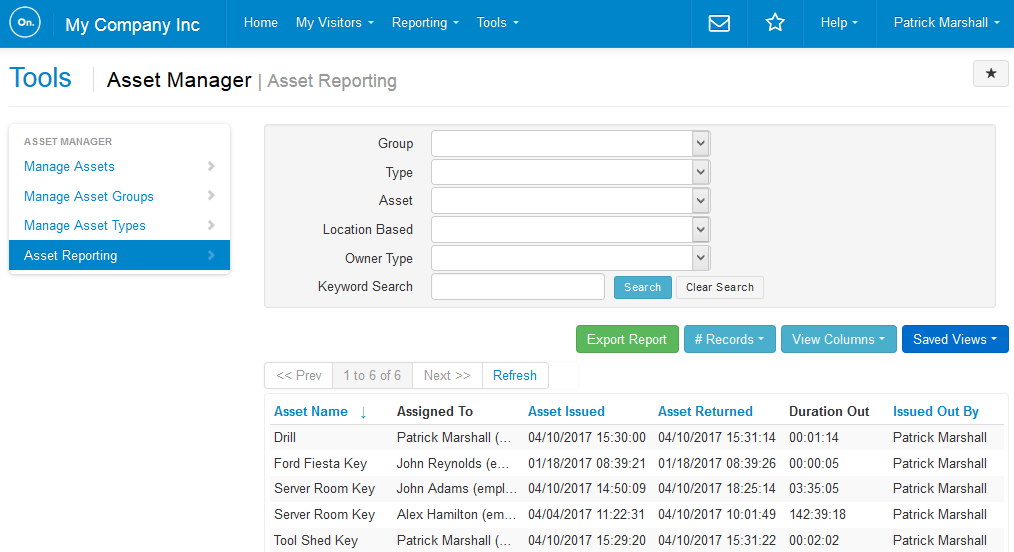 Please Note: You cannot see an asset's details when viewing the report for all assets, this only appears when clicking on a single asset's history.