Learn how to manage your organization's Details within the Service Provider Portal. You must have been invited by an organization to log into their portal.
Two sections that you may be able to access are Organization Details and Categories & Groups, if these are available to you, they will appear as items in the left-hand menu.
There may be some information that is not available for you to view or overwrite, this is controlled by the business you contract to. All possible information is listed in this article so if anything is missing or read-only, this is due to the business' portal settings.
Your Organization's Details
The information contained in this section is the contact details for your organization. Any changes that you make need to be saved before you leave the page or the information will not be permanently changed. Any fields with a red mark next to them are required and must be completed before leaving the page.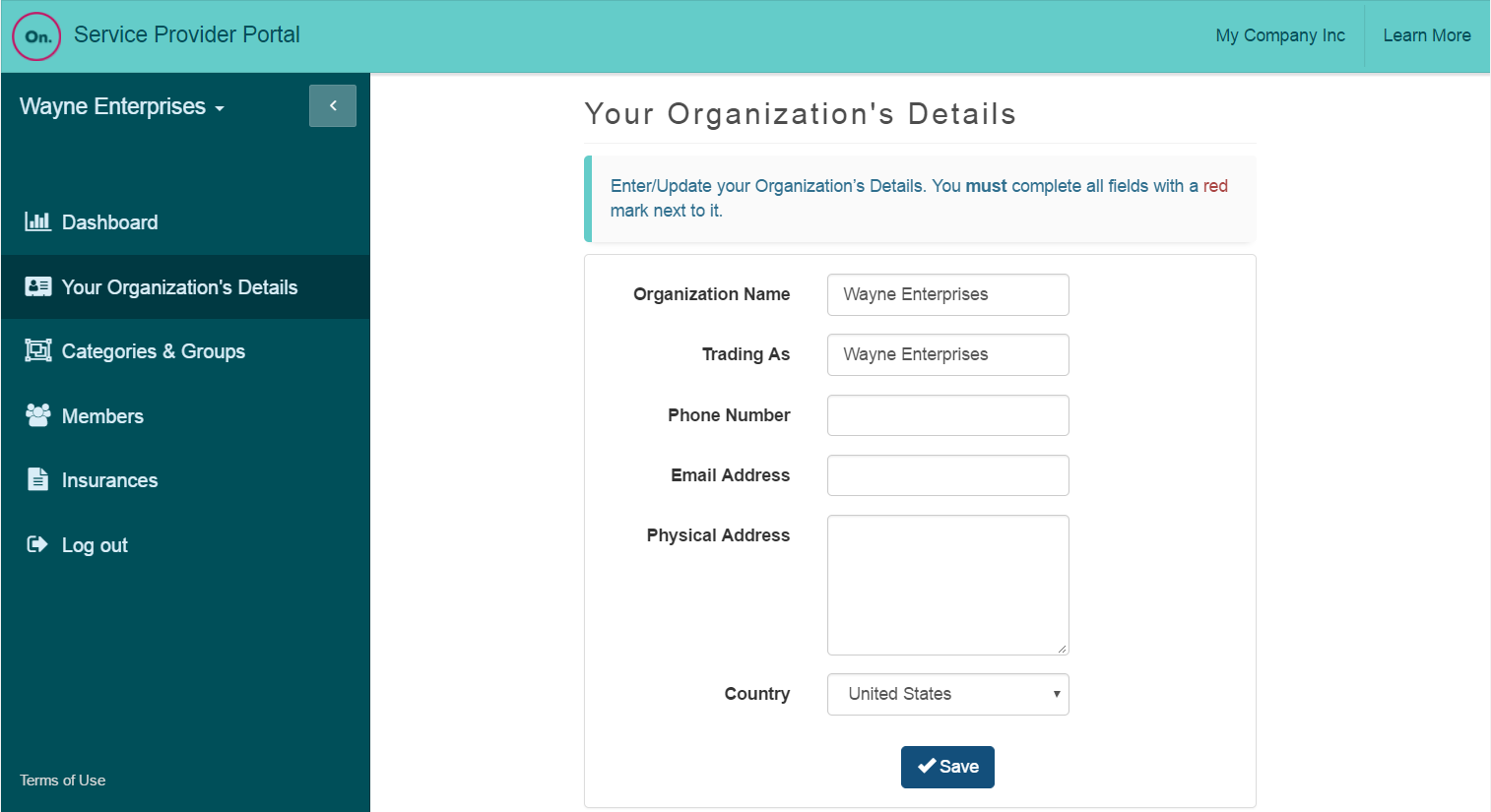 Organization Name - The legal name of your organization
Trading As - The trading name of your organization if different from the legal name
Phone Number - The main contact phone number for your organization
Email Address - The main contact email address for your organization
Physical Address - The physical location of your organization
Country - The country your organization is located in
Make sure to click Save after making any changes to save your information.
Categories & Groups
This section is where the services you provide for this business are assigned to your organization. You can select as many options as are available to you that are relevant to your organization. These groups can be used to assign Induction Courses and Qualifications to your members in WhosOnLocation so make sure you only select the groups relevant to your organization. It is not required that you choose a group to belong to if you have the option.
You cannot modify what categories and groups are available to you, these are set up in the WhosOnLocation account of your contracted business.
To select your groups, use the checkbox next to each group relevant to your organization's goods or services and click Save.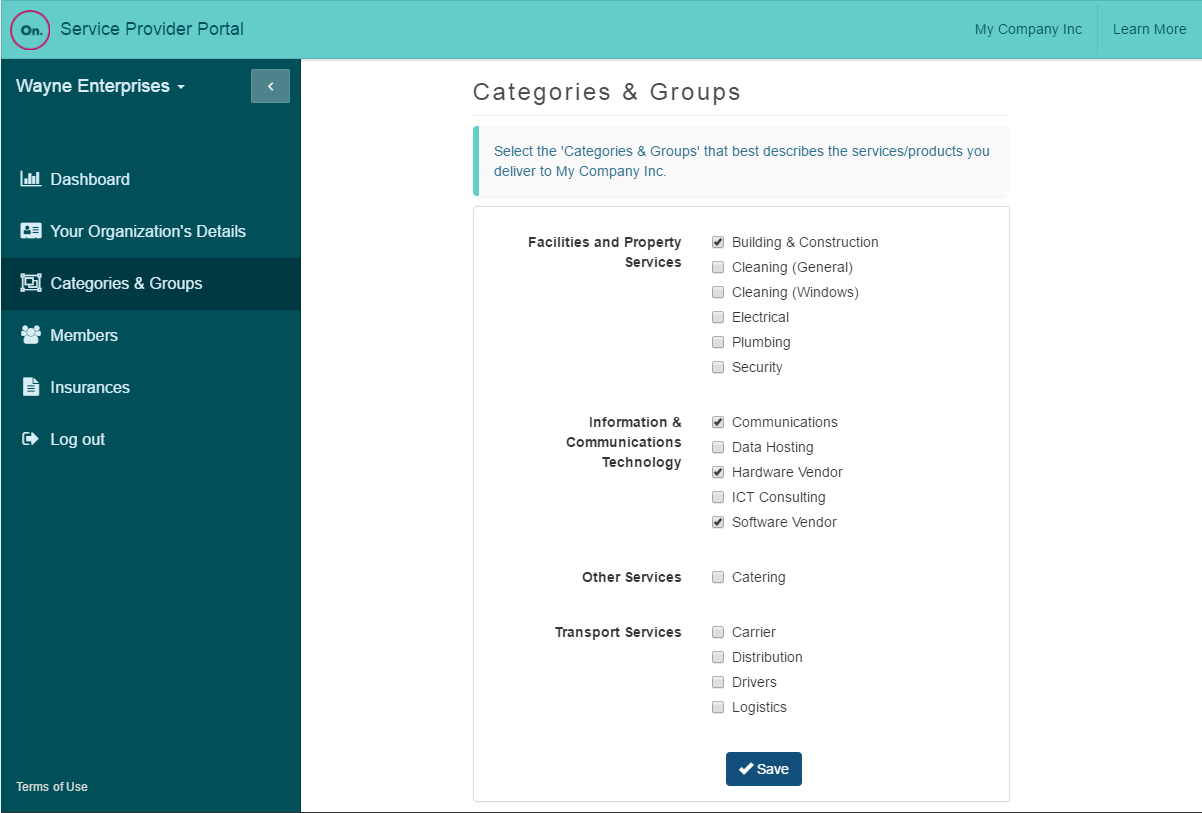 To proceed with learning how to add people, click the Next Article button below.