Learn how to manage your organization's Details within the Service Provider Portal. You must have been invited by an organization to log into their portal.
There may be some information, like 'Categories and Groups', Insurances, etc.. that is not available for you to view or overwrite, this is controlled by the organization you contract to. All possible information is listed in this article so if anything is missing or read-only, this is due to your customer's 'portal settings.
Your Organization's Details
The information contained in this section is the contact details for your organization. Any changes that you make need to be saved before you leave the page or the information will not be updated. Any fields with a red mark next to them are required and must be completed before leaving the page.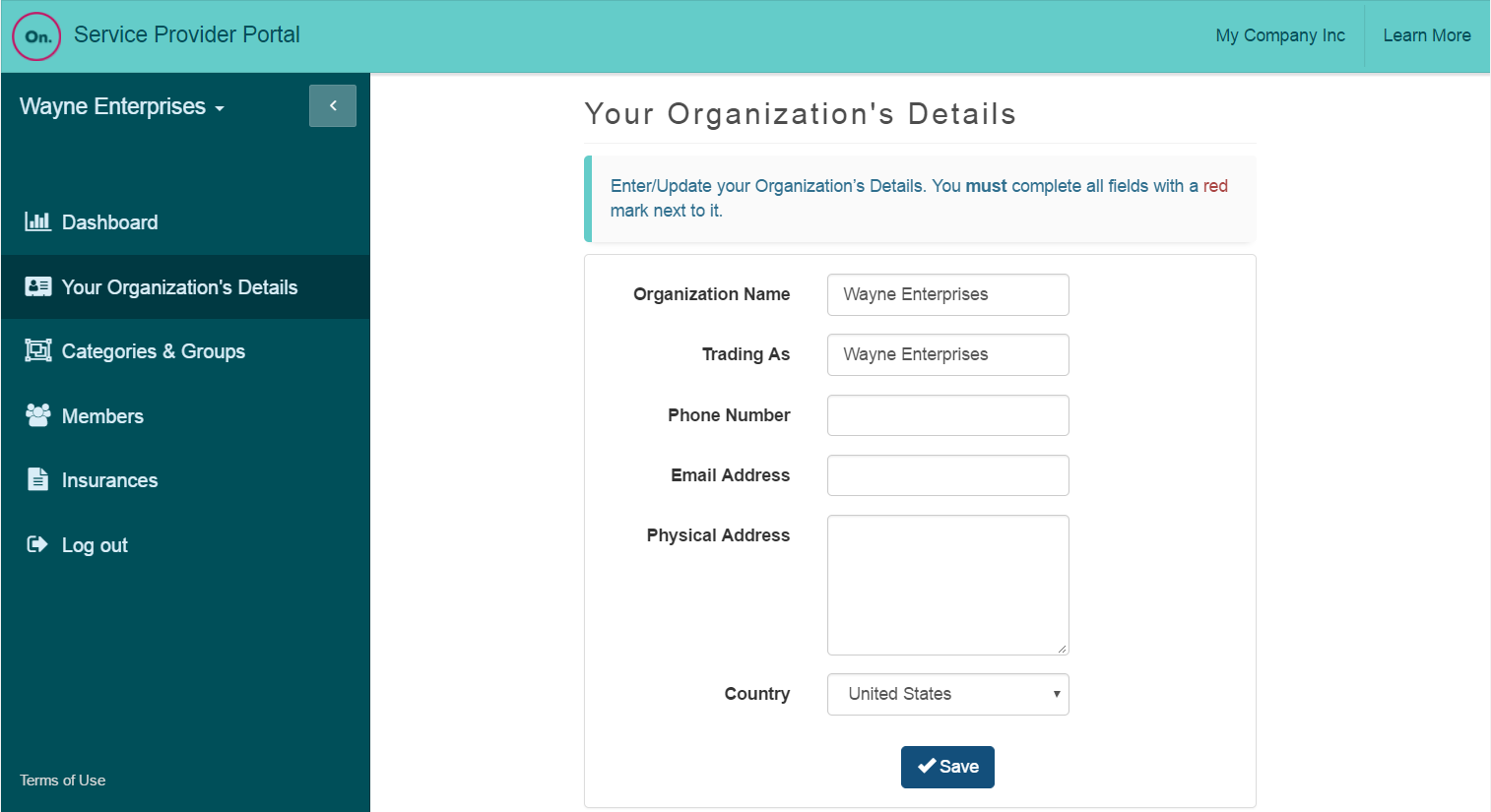 Organization Name - The legal name of your organization
Trading As - The trading name of your organization if different from the legal name
Phone Number - The main contact phone number for your organization
Email Address - The main contact email address for your organization
Physical Address - The physical location of your organization
Country - The country your organization is located in
Make sure to click Save after making any changes to save your information.
To proceed with learning how to manage Categories and Groups, click the Next Article button below.