How to create an ID Card template for employees or service providers. You must have the Identity Manager user role assigned to access this feature.
Before you can add ID Cards to a person's profile, or print them out, you need to set up an ID Card template.
Templates are set up by Identity Managers and you can create different templates for different person types or have one template for everyone. You can only create a total of one template per person type.
When creating an ID Card template, you will need to select an existing token type to link with the ID Card. When adding an ID Card to a person's profile, you will choose the token type that is linked to the template and this is how the system knows that it can print an ID Card.
There are four templates to choose from, two portrait and two landscape, and while most information can be printed regardless of the template, there are some restrictions. We would recommend experimenting with each of the templates before deciding on the right one for your organization.
There is only one template per person type per organization that can be set up, however, these can be changed at any time. If your organization has location specific needs for their ID Cards, you will need to change the template to suit your location prior to printing each time. In this situation, we would recommend printing multiple ID Cards one after the other where possible to avoid changing the templates as often as possible.
Please Note: There is only one size for templates, this is for the CR80 cards. The dimensions for this card are 2.13" x 3.38" (54mm x 86mm).
Templates can contain QR or Barcodes to give easy access for signing in and out through scanning. These will be created using the ID Card number entered when adding an ID Card to an employee or member and will be unique to that card. QR Codes are created using standard practices and Barcodes are created using the Code 39 barcode symbology.
How To Create a Template
1. Go to Tools > Identity Manager
You will land on Token ID Types, please ensure that the correct token type that will link to the ID Card template is set up. If it is not, please refer to Setting Up Token Types to set this up.
2. Select ID Card Token Templates from the left-hand menu
3. Click New Token Template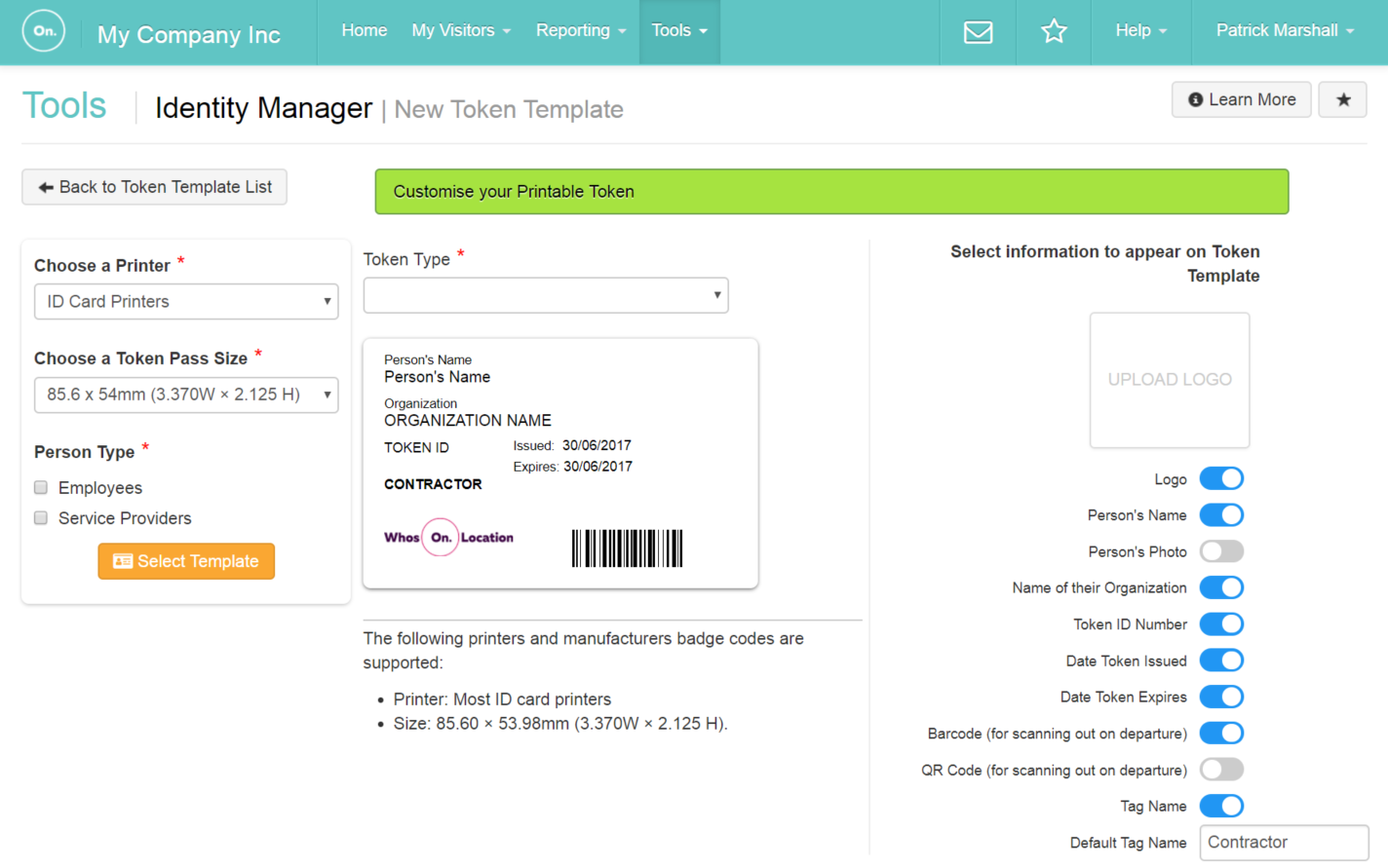 Please Note: There is currently only one Printer and Token Pass Size option
4. Select the Person Type
You can use separate templates for employees and service providers or the same template for both.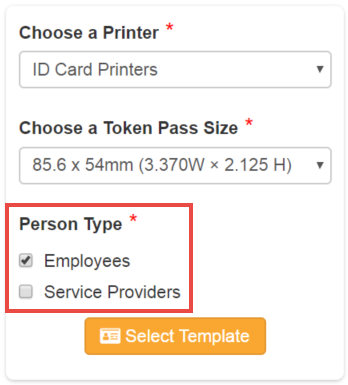 5. Click Select Template
6. Select the template you want to use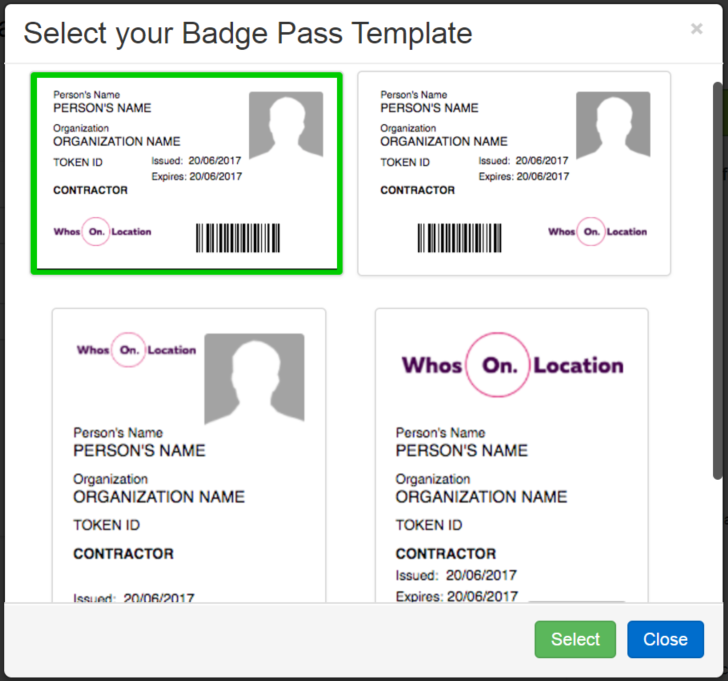 7. Click Select
8. Select the Token Type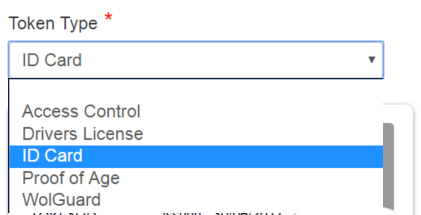 9. Choose the details you want to appear on the ID Cards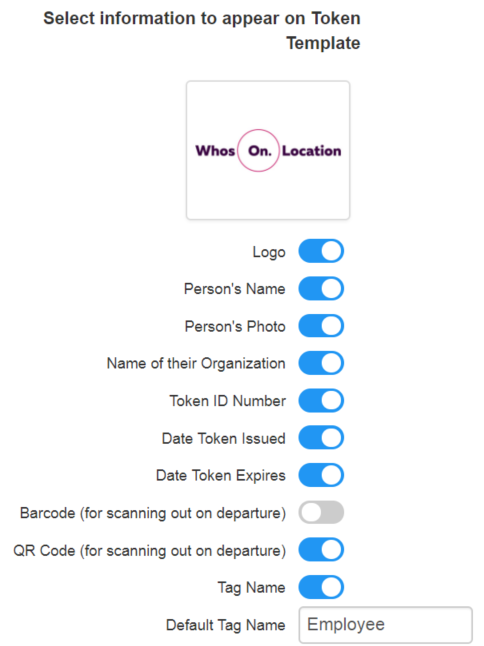 Logo – Your company's logo uploaded in the appropriate section. See below for instructions on uploading a logo
Person's Name – The name of the employee or service provider member
Person's Photo – The photo of the person uploaded in their profile
Name of their Organization – The service provider organization the member belongs to or your organization for employees
Token ID Number – The number of the token ID which is also the QR/Barcode, if enabled
Date Token Issued – The issuing date of the ID Card, if applicable
Date Token Expires – The date the ID Card is valid until, if applicable
Barcode – A barcode of the ID Number to allow for quick sign in/out through scanning. The barcode symbology used to create the barcode is Code 39
QR Code – A QR Code of the ID Number to allow for quick sign in/out though scanning
Tag Name – A default tag name for all ID Cards produced with this template
Default Tag Name – A custom tag if the Tag Name option is enabled
Please Note: Not all options are available on every template and templates can only have either a Barcode or a QR Code.
To upload a logo, hover over the Upload Logo square and select Upload Image. Select the image from your computer and click Open, the logo will automatically appear on the template if the option is enabled.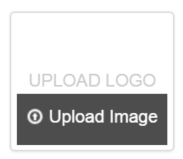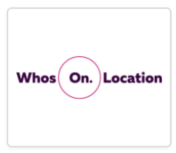 10. Click Save
Your template will be saved and ready to add to an employee's or member's profile. Repeat the steps if you want to set up a second template for another person type.
Once your templates are created, you can add the ID Card tokens to your employees and/or service providers.
Please have a look at the Adding an ID Card for an Employee or Service Provider article for the next steps.