How to edit your Account Profile details. You must have the Account Owner role to access these details.
Your Account Profile contains the main contact details for your organization in your WhosOnLocation account and account level local date settings.
To edit your account details, go to Tools > Account and you will land on the Account Profile.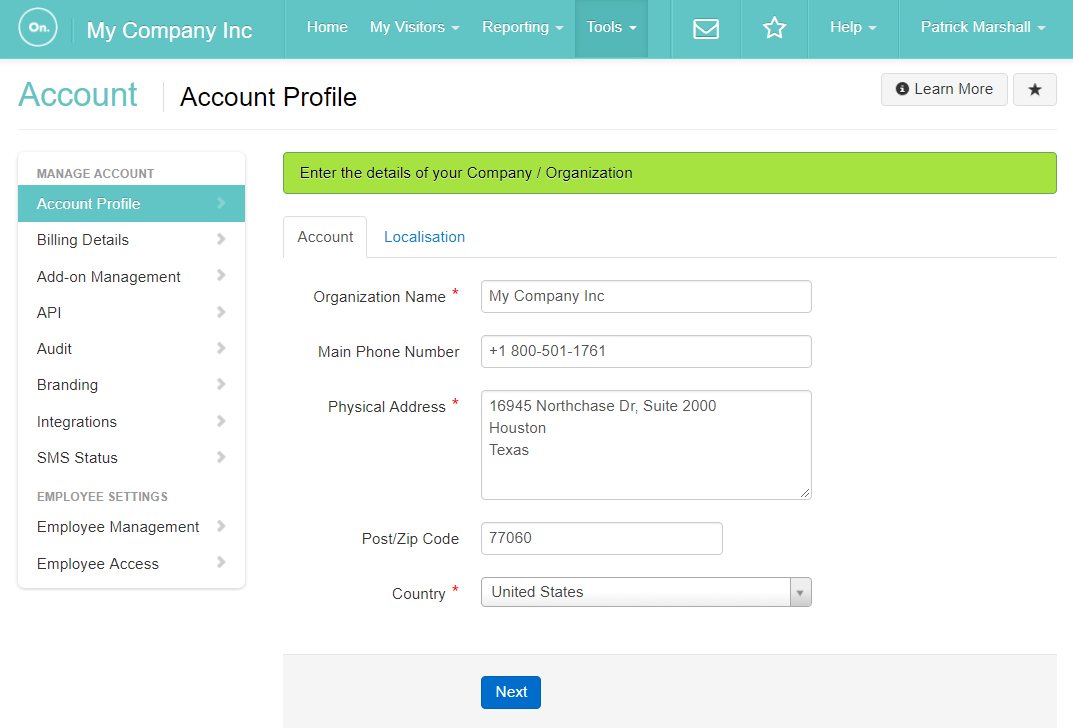 Organization Name - This is the name which will be displayed in many areas of your application including your toolbar.
Main Phone Number - The main number that is used to contact your organization.
Physical Address - The physical address of your organization. If you have multiple locations, we recommend using your Headquarters.
Post/Zip Code - The post/zip code for your location.
Country - The country of the location.
Once you have made changes, click Next.
Localisation
You can update the default date display in your account from this section. The date format can also be changed at the location level for those locations that display dates in a different way from the account. The account level date format will be used for any non-location specific dates such as in add-ons.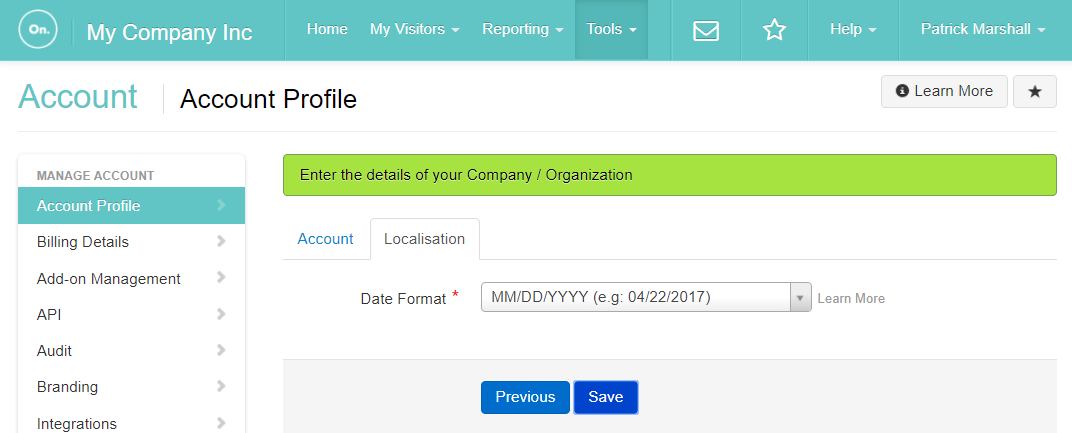 Click Save to save any changes made to this setting or the account details on the previous page.