Force visitors to choose a host when signing in. You must have an Administrator User Role to make Visitor Hosting Mandatory.
Many organizations require, as part of their visitor, security, and health and safety policy, visitors to be hosted or accompanied by an employee at all times. You can enable an option that forces visitors to choose a host.
Setting Up Mandatory Hosting
To set up Mandatory Visitor Hosting, sign in as an Administrator, then:
1. Go to Tools > Locations
2. Click View next to the location you want to manage
3. Select Questionnaire Manager from the left-hand menu
4. You will be on Basic Questions Visitors, select the Other Options Tab
5. Select Visitor Hosting Mandatory using the checkbox
6. Click Save
Options are highlighted in Red below: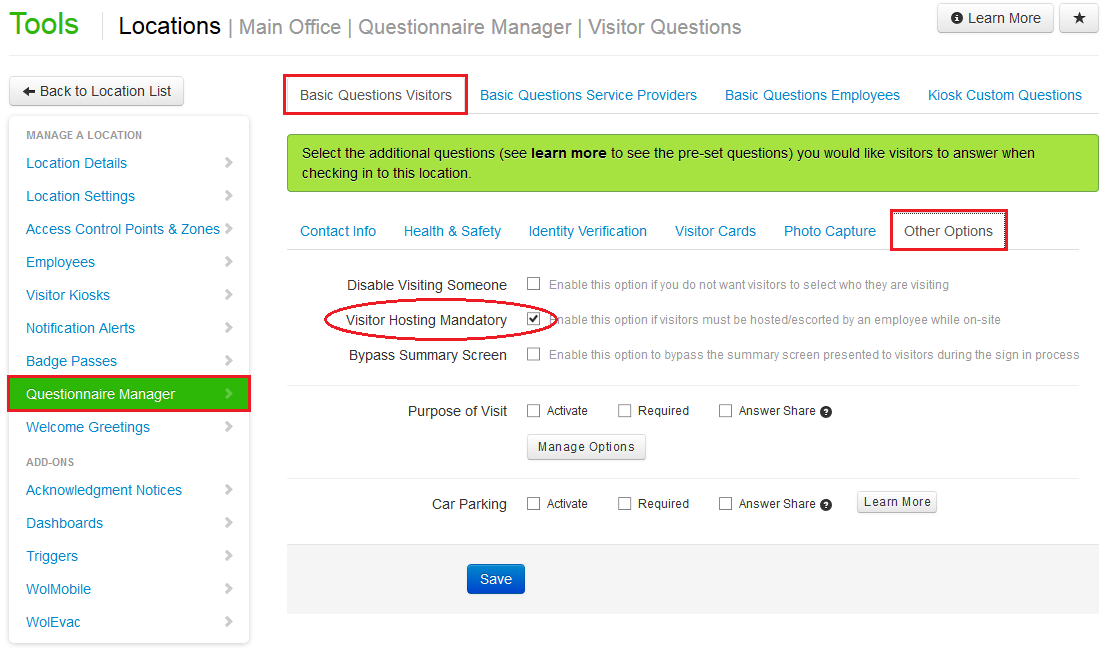 Customers will now have to choose a host when signing in, either through the Kiosk or by your Sign In/Out Manager.
How It Works
When a visitor signs in they are asked 'Are you visiting someone today?' They then have the option of selecting Yes or No. If they select No, they then move on to the next question.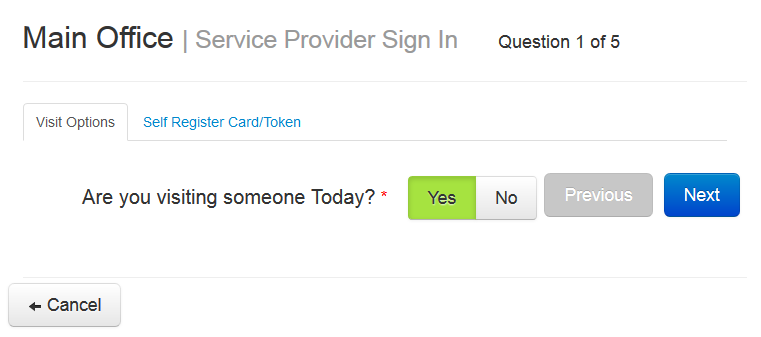 When Visitor Hosting Mandatory is turned on, they are no longer asked this question. Instead, they are prompted to enter an Employee name and must do so before continuing.

Similarly, a Sign In/Out Manager will also have to select an employee Host when signing in a visitor.