In this article we show you how to add your organization's email signature to all emails sent from WhosOnLocation.
There are many different emails that are sent from your WhosOnLocation account including visitor arrival notifications, triggers, expiry notifications, employee activation emails, and many more. Each of these emails is sent with an email signature set up in your account. This signature is fully customizable with a range of formatting tools.
The image below shows a typical Visitor Arrival Notification that is sent to an employee advising them that a visitor has arrived on-site to see them.
Please Note: The email signature is inside the red box below.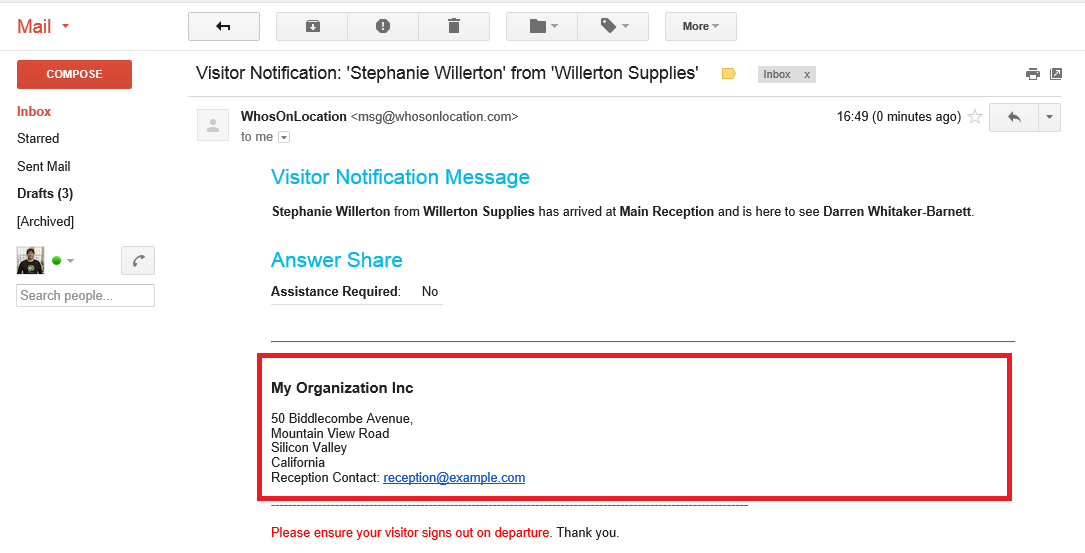 How To Set Up The Account Level Signature
The account level signature is used in many places including emails from add-ons such as Induction Management and Service Provider Management. It is also the default signature for all locations which can be changed at the location level. Location level emails include visitor notifications, triggers, kiosk notifications, etc.
To edit the account level email signature:
1. Go to Tools > Account
2. Select Branding from the left-hand menu
3. Select the Email Signature tab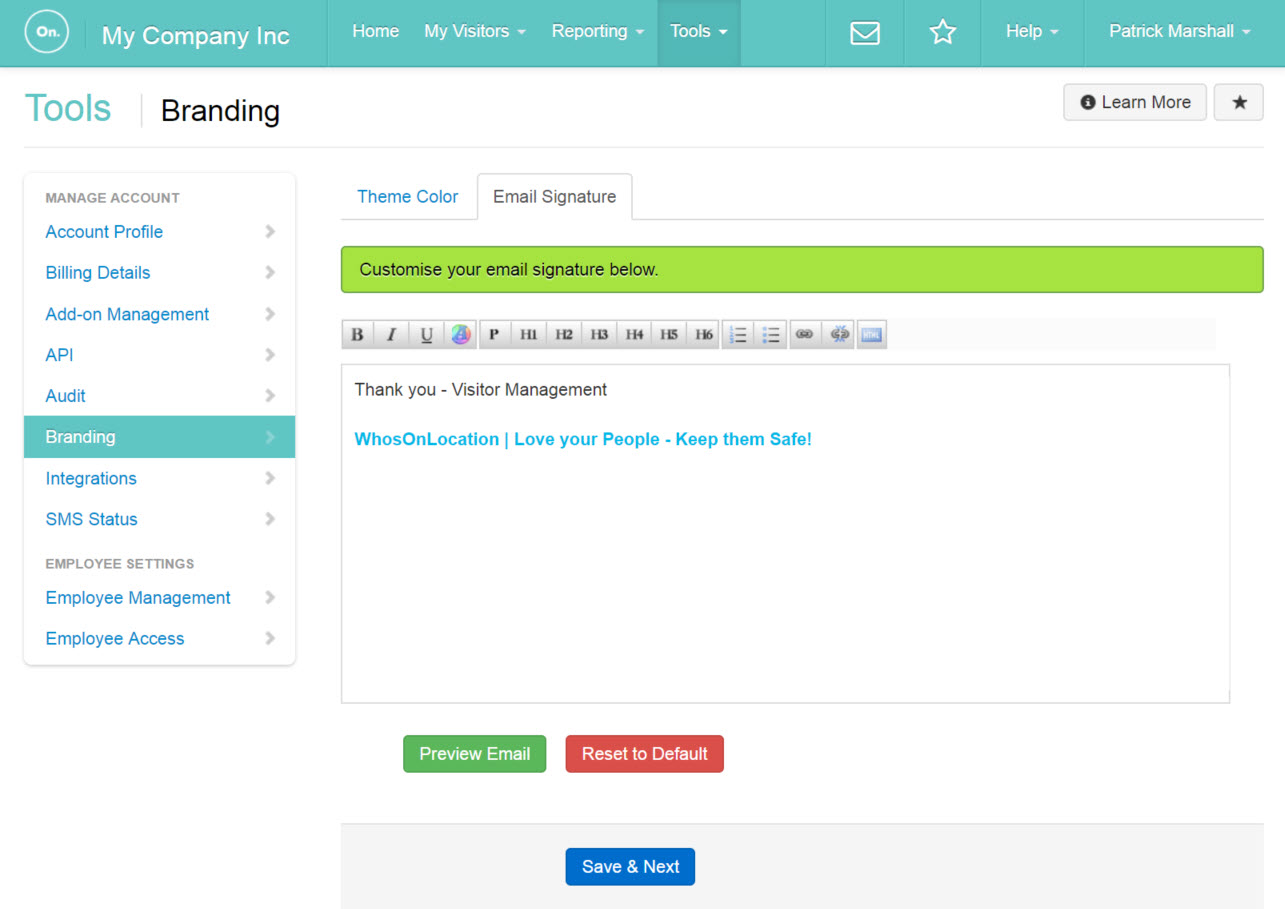 4. Create or edit your signature in the text box using the formatting tools available
5. Click Preview Email
This will display an on-screen pop-up of a visitor notification with your email signature. Click Close to exit this pop-up.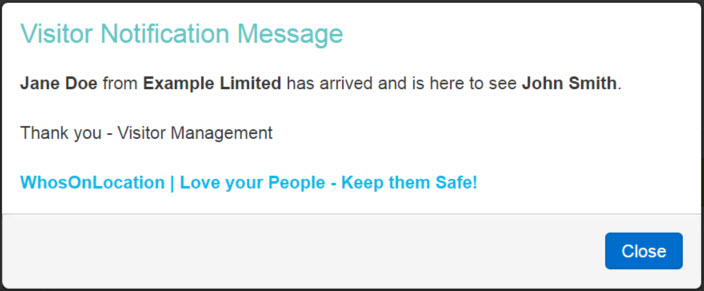 6. Click Save & Next
The email signature will be saved at your account level and will be applied to all new locations. Any existing locations will retain their current signature.
If you'd like to change the location's email signature, please see our Helpdesk article Creating A Location Level Email Signature.