In this article we show you how to add Asset Groups. You must be an Asset Manager with either Global or Manager rights to add Groups.
Setting Up Asset Groups
1. Navigate to Tools > Asset Manager.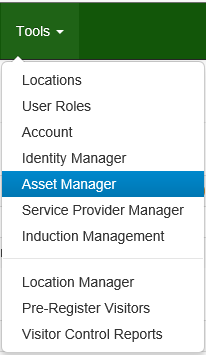 2. Select Manage Asset Groups from the asset directory on the left side of screen.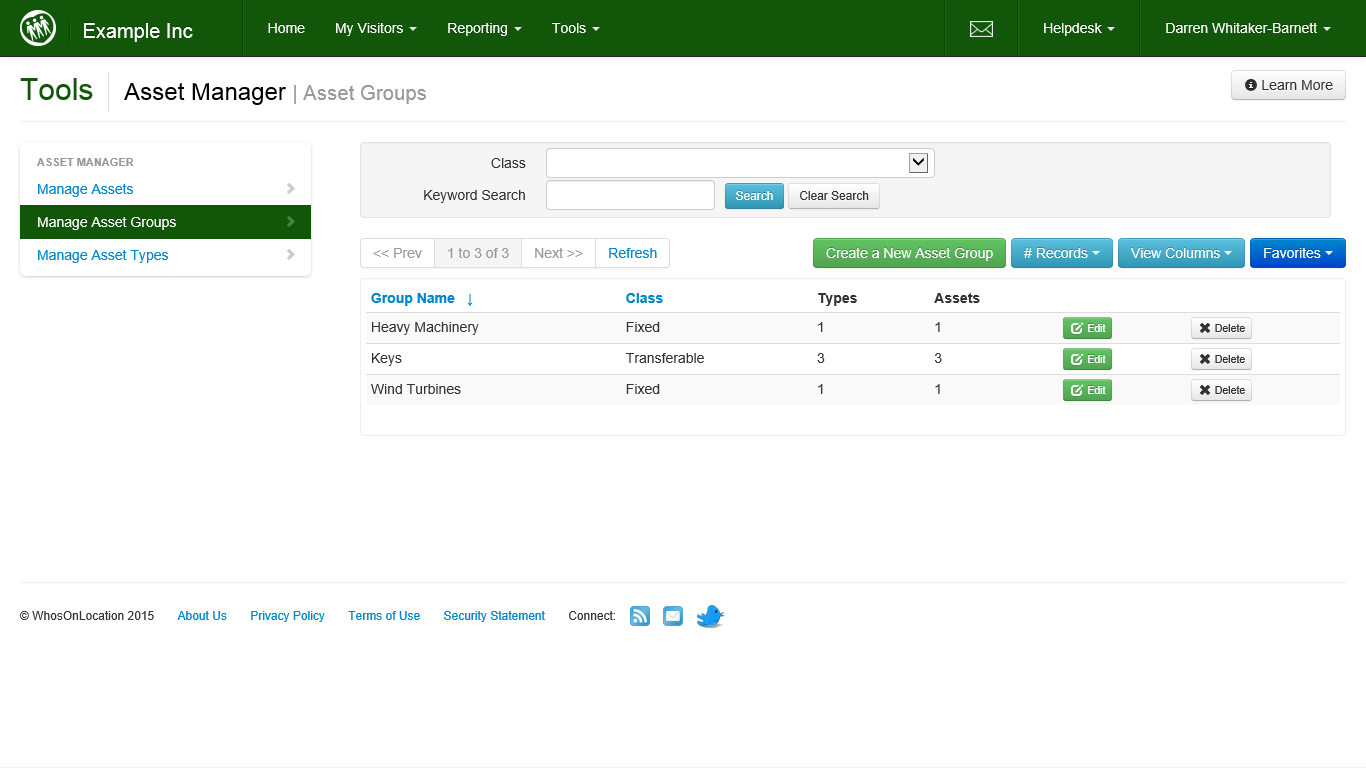 3. Select the Create a new Asset Group button.
4. Enter a Name for your Asset Group.
5. Select the Asset Class for your Asset Group.
Transferable: means the asset can be issued out (given to) a person. Examples include PPE gear, keys, and cards.
Fixed Location: means the asset is fixed in a set location. Like a Wind Turbine or a piece of Machinery that stays on-site. These assets can be issued out but the context would be you are assigning 'control' of the asset to the person.
6. Enter a Description for your Asset Group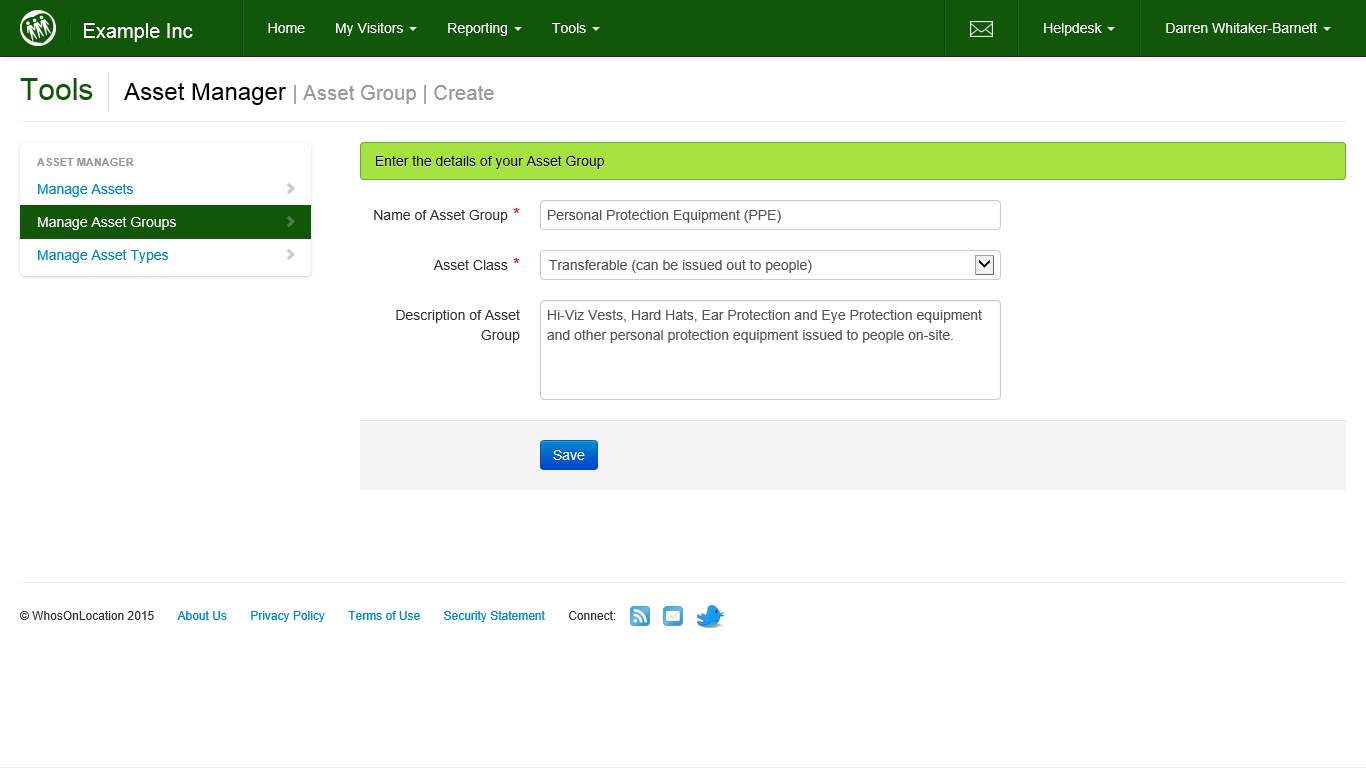 7. Select Save.
8. Your new Group will now appear in your list of Groups.