In this article we show you how to view your Geolocation enabled assets on a map. You must be a Report User to view Geolocation assets on a map.
View Map of Assets
1. Navigate to Reporting > Geolocation.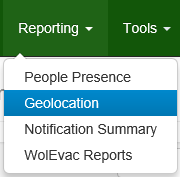 2. Use the tick boxes to hide other map tracking elements. In my example here I only want to display the locations of my Geolocation enabled Assets of which I have 3 linked to the location called Head Office.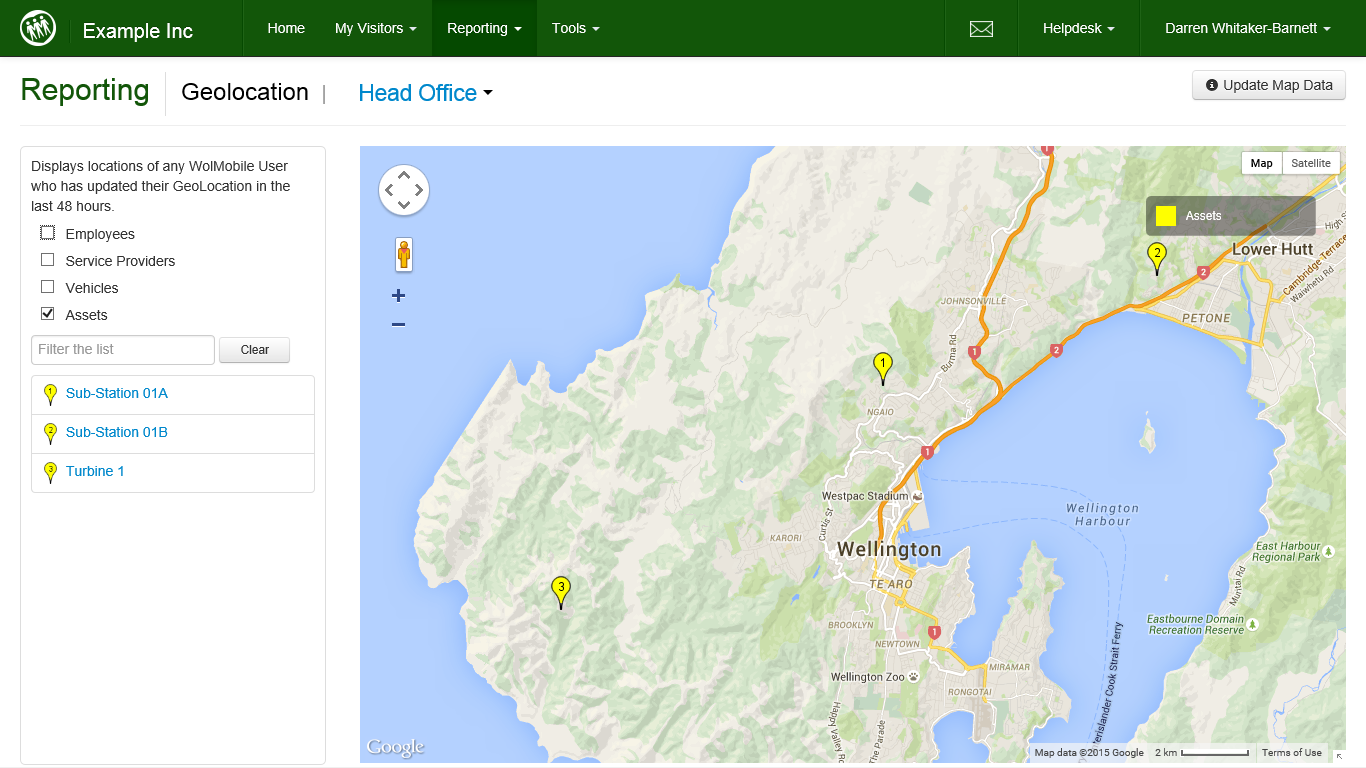 3. Users can click on a specific Asset in the directory displayed on the left of the screen to show just that Asset card.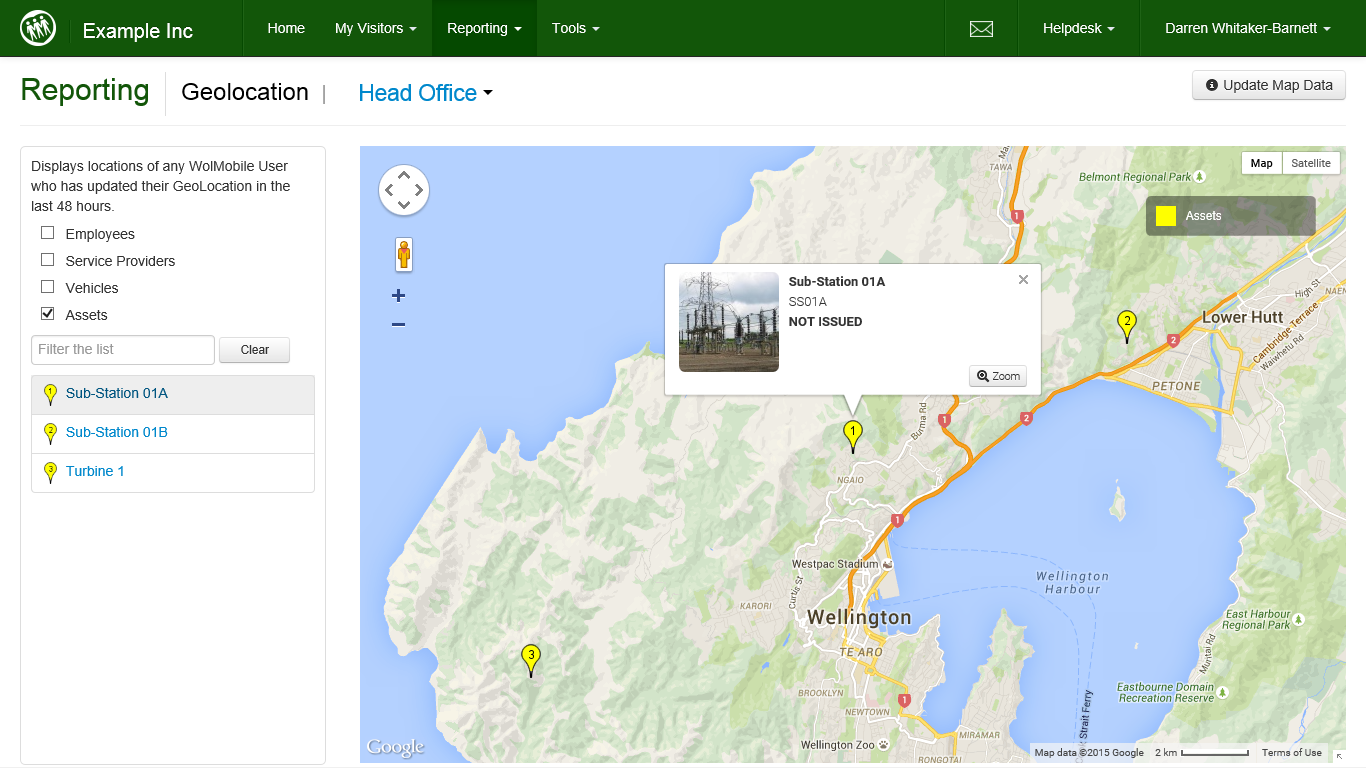 4. Use the Terrain and Satellite options (top right of screen) to display your assets overlaid on alternative map views.