How to send a preview example of your WolPass. You must have the WolPass Manager user role to access these features
Before you send anything to your visitors you will want to ensure it's set up correctly, you can do this for WolPass by sending yourself, or anyone else, a preview email.
Sending The Preview
1. Go to Tools > WolPass Manager
2. Select the blue Test Email button alongside the location you wish to view the WolPass for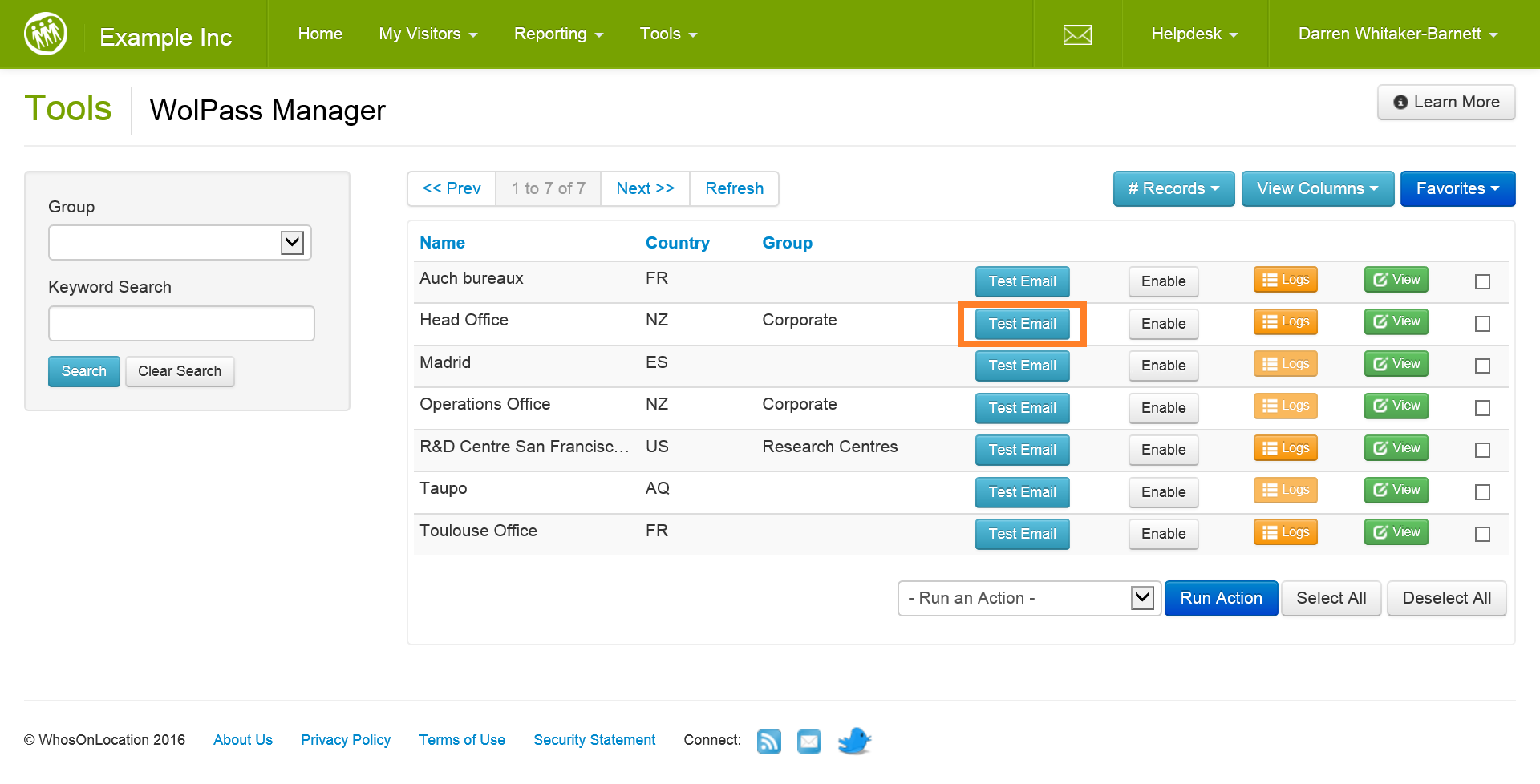 3. Enter the email you want to send the preview WolPass email to
Please Note: Your email address will be auto-populated, but you can change this to anyone's email address who you want to share the WolPass with.
4. Click Send

Your nominated email address will be sent a preview of the WolPass with any enabled options present to view.
Example WolPass
Below is an example of the default WolPass prior to applying any personalized configurations i.e. the default WolPass. The example below is viewed in a Gmail calendar.