There are different types of content you can add to a WOL eLearning induction course including text, images, video, and questions. This article has a brief overview on how to add content to your course, for information on how to edit various types of content, have a look at  WOL eLearning Induction Builder Features.
Adding Content
Once your course has been created, you can begin adding the content:
1. Go to Tools > Induction Management
You will land on the Induction Courses page with a list of your courses.
2. Click the blue Course button for your induction course

3. Add content blocks from the right-hand sidebar by dragging them into the page
4. Click on the content to edit it using the available tools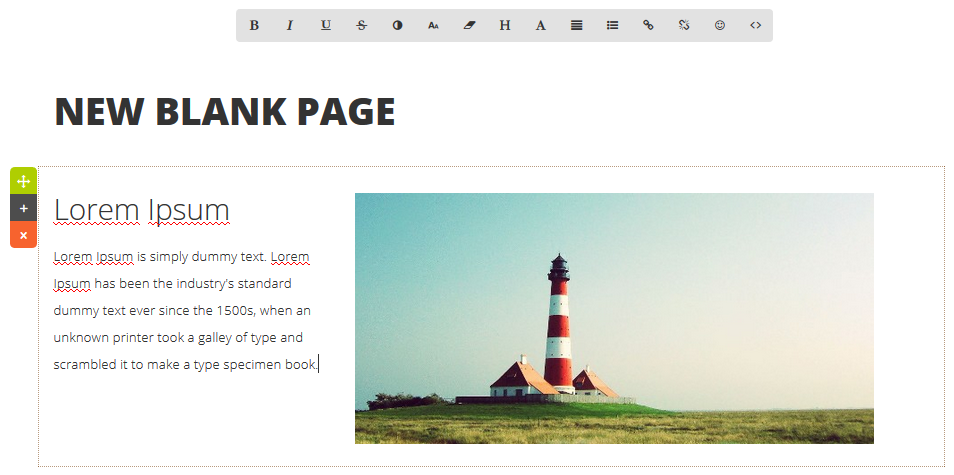 5. Click the green Save Page button
6. When prompted to Select a Topic click Manage Options

7. Click New Option
8. Fill in the name of the Topic and click Save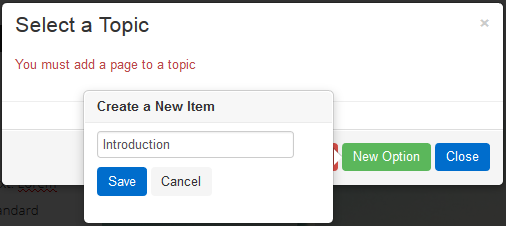 9. Click Close
10. Fill in the name of the page and click Save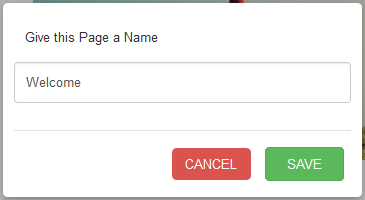 11. Click the orange New Page button to add a new page and repeat the above steps as required
12. When all content has been added, click the blue Close button
Adding Questions
You can add questions to relevant pages as you create the content for them.
1. Click the blue Questions button
2. Select Add a Question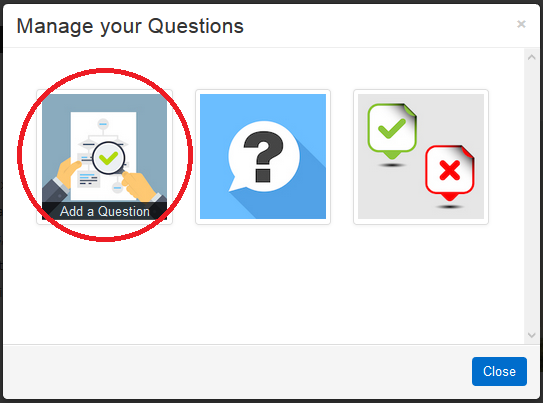 3. Fill in the question you want to ask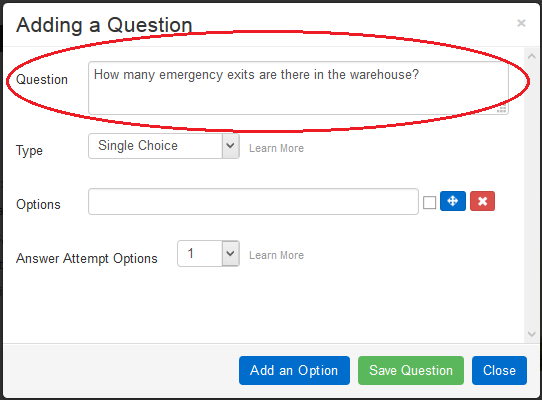 4. Choose the type of question:
Single Choice - Multiple choice with one correct answer
Multiple Choice - Multiple choice questions with the possibility of more than one option selected as the correct answer
Pick Correct Image - User chooses their answer from the images presented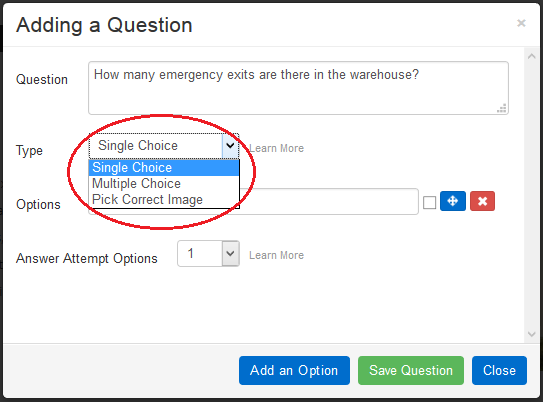 5. Add Options using the blue Add an Option button at the bottom of the page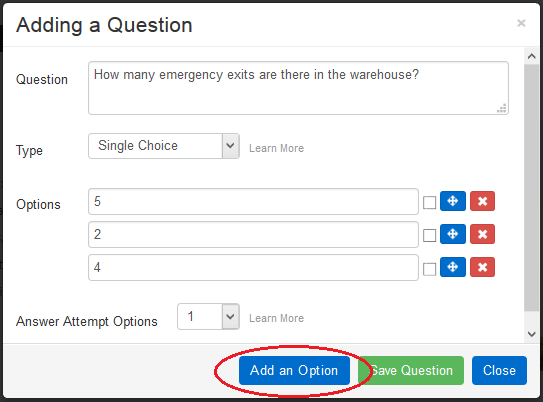 6. Tick the correct answer(s)
7. Select the number of attempts the learner has before failing the question
8. Click Save Question
All of your pages are saved in the left-hand sidebar for you to revisit and edit at any stage
For details on features such as questions, topics, and library, as well as specific template requirements and how to edit content, please check out the helpdesk article WOL eLearning Induction Builder Features.
Once your induction course has been built, you will need to send it to your learners to complete - Sending your WOL eLearning Course to Learners.