Have you created an awesome, content-filled, feature-rich eLearning induction course using the Induction Management Add-on? Do you now need to create a similar course with much of the same content needing to be replicated? We know the answer for many of you is yes.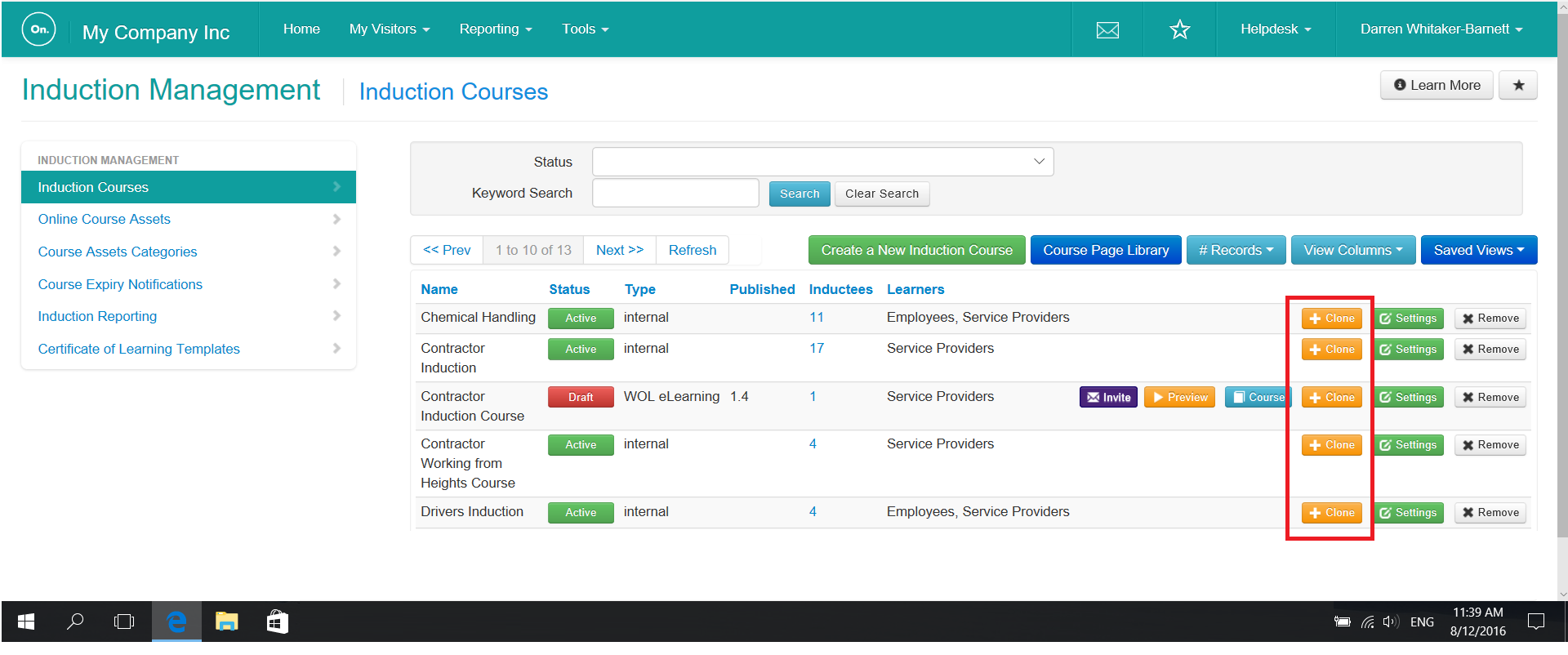 Just select the Clone button found alongside the Course Name and your course will be cloned with the exact same content, questions and settings. All you need to do now, in the case of a WOL eLearning Course Type, is:
Rename the Course in the Settings
Make any amendments to reflect the Course Attempts, Course Owner, Learners, etc...
Update or amend any unique content, Questions, Pass/Fail Rate Settings, and Publish.
In the case of an Internal or External Course Type, is:
Rename the Course in the Settings
Make any amendments to reflect the Course Attempts, Course Owner, Learners, etc...
Update Status to Active (when ready)