We released a feature on June 5, 2018 which resulted in induction course certificates not automatically sending to people who passed their course from June 5, 2018 until June 18, 2018.
To understand who was affected and may not have received their certificate, please follow the steps below to generate a report of everyone who passed a course during this period.
Induction Reporting
To run a report of affected learners, you will need to know the renewal period of your induction course(s).
To find out the renewal date, go to Tools > Induction Management.
A list of all your courses will be detailed. To understand the date for a specific induction course, click Settings next to your course and select the Learners tab.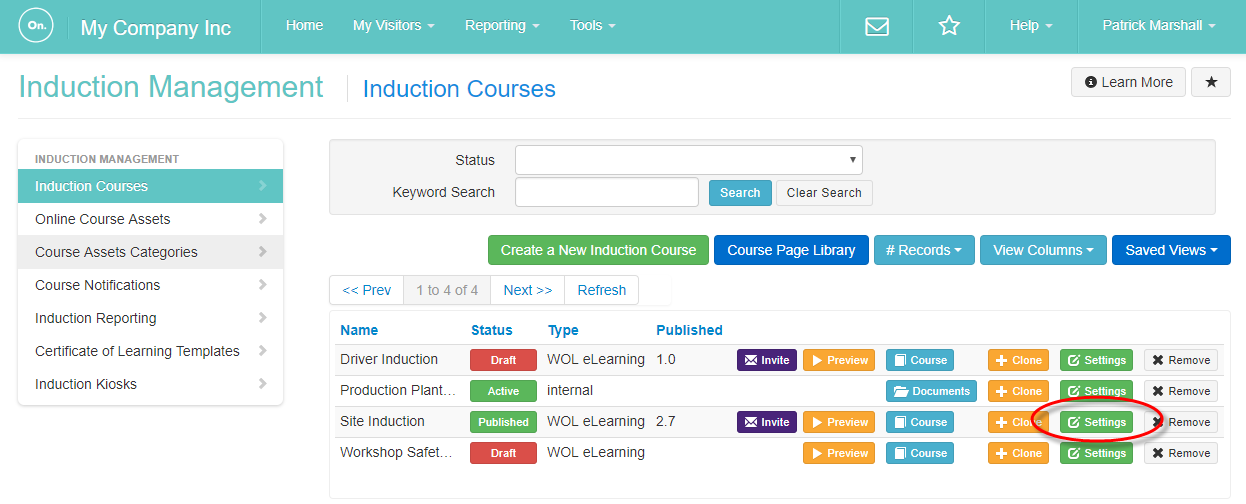 The renewal period is set at the bottom of the page.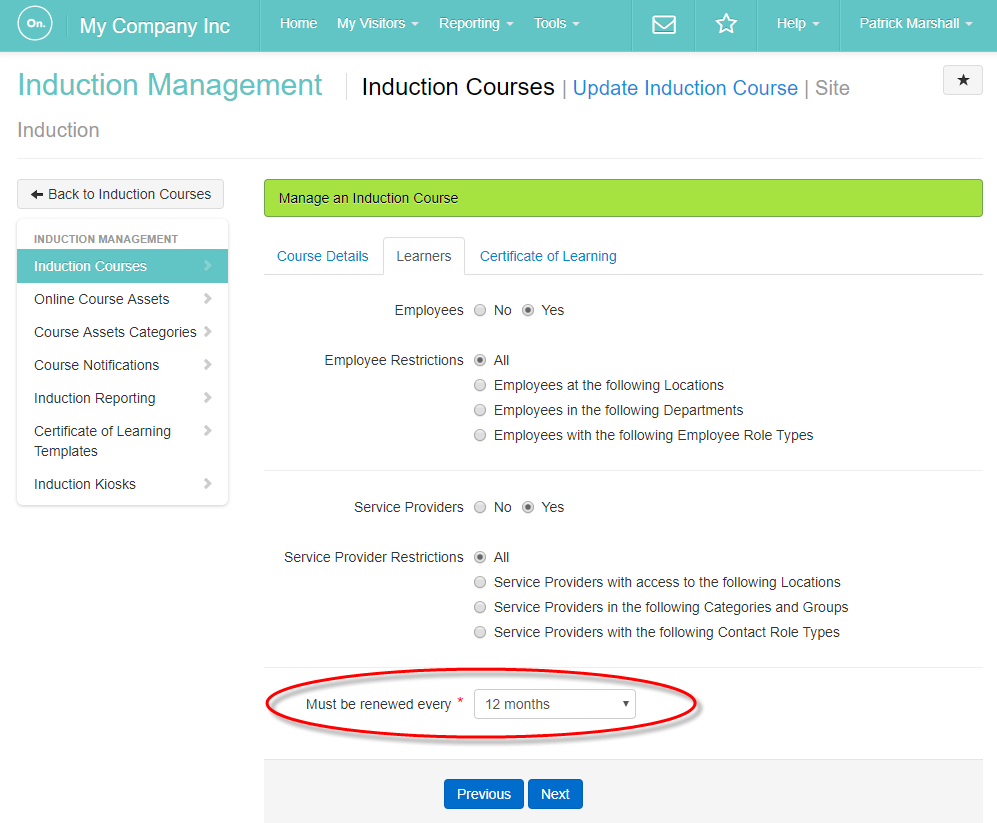 Once you have your induction renewal period, you can run the report.
Select Induction Reporting from the left-hand menu.

Use the following filters to generate the report.
Set Induction Course to the name of your induction course.
Set Inducted to 'Is Currently Inducted'.
Set the Expiry to Between June 5 and June 17 using the renewal period to set the year, e.g. 2-year renewal is set to 2020.
Click Search.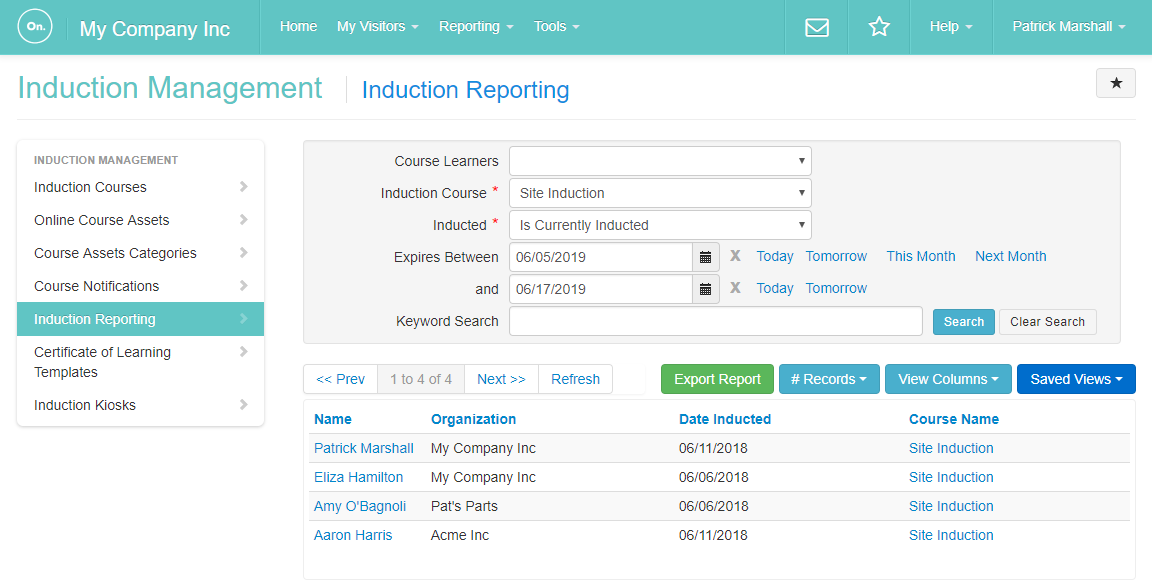 Your report will show you all people who passed the course between June 5, 2018 and June 17, 2018.
The induction certificate is in the inductions section of each person's profile. You can go to each profile by clicking their name and selecting Go To Profile.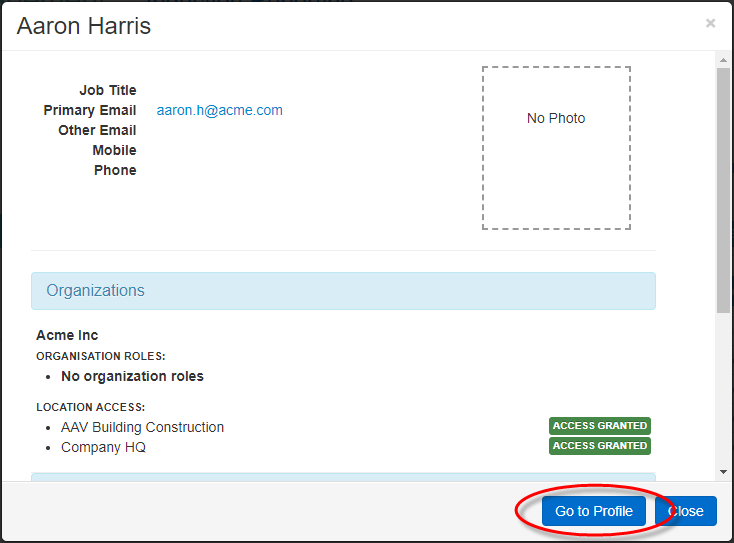 Induction Certificate
To download the induction certificate, you must be in the person's profile. If you have followed the above steps to run the report, you can go to each profile by clicking their name and selecting Go To Profile.
Otherwise, go to the employee list in a location for employees or the member list in Service Provider Manager for contractors and click View next to their name.
In their profile:
Select either Employee Inductions or Member Inductions from the left-hand menu.
Click Logs next to the course they passed.


Click Certificate next to their passed induction record.


This will download their certificate to your computer as a pdf which you can then send to them manually.
Please Note: Depending on your browser and settings, you may need to confirm it is okay to save the file before it is downloaded.