This article details how to view and manage push notifications from within your WolMobile app.
There are two types of push notifications you can receive in WolMobile: arrival notifications and instant messages.
Receiving push notifications
When you receive a push notification this will appear in the regular notifications area of your smartphone. Tapping the notification will open WolMobile and the notice.
A push notification could be:
Notification a guest or contractor has arrived on site
A company message alerting you to a lift outage, road closure, emergency, etc
If you dismiss the notification by swiping away, when you open WolMobile, any unread push notifications that you have swiped away will be present on your home screen.
Manage notifications
When you open WolMobile, you can view any unread notifications from the home screen.
Tap on a notification to read it or tap Important Notices to go to the mailbox.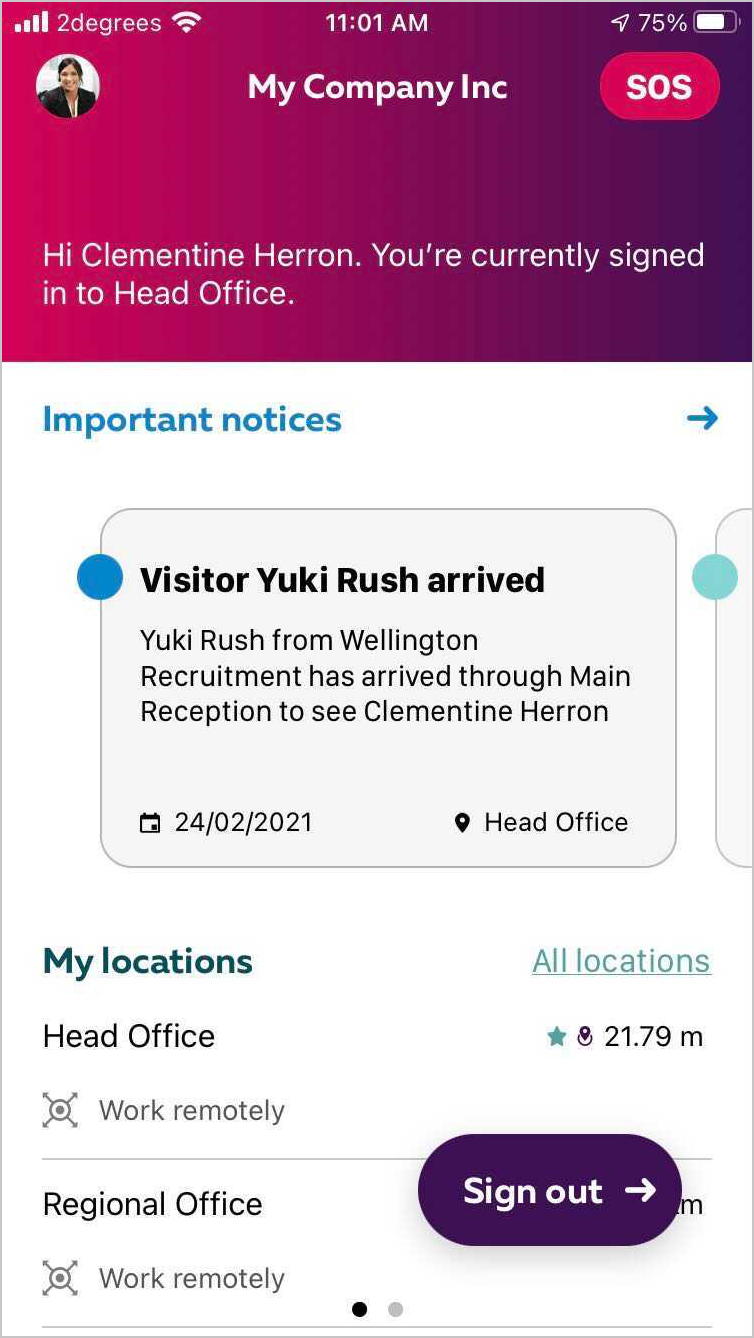 In your mailbox, you will see all the notifications that are unread and read. From here you can:
Tap on a notification to read it
Swipe left on a notification to delete it
Swipe right on a notification to mark it as read
The different types of notifications are indicated with different colored dots:
Pink - Instant message
Blue - Visitor arrival notification
Green - Contractor arrival notification