WhosOnLocation has a series of features that allow visitors, contractors, and employees to sign in to your facilities without touching a kiosk.
These features are available within your existing subscription at no additional cost.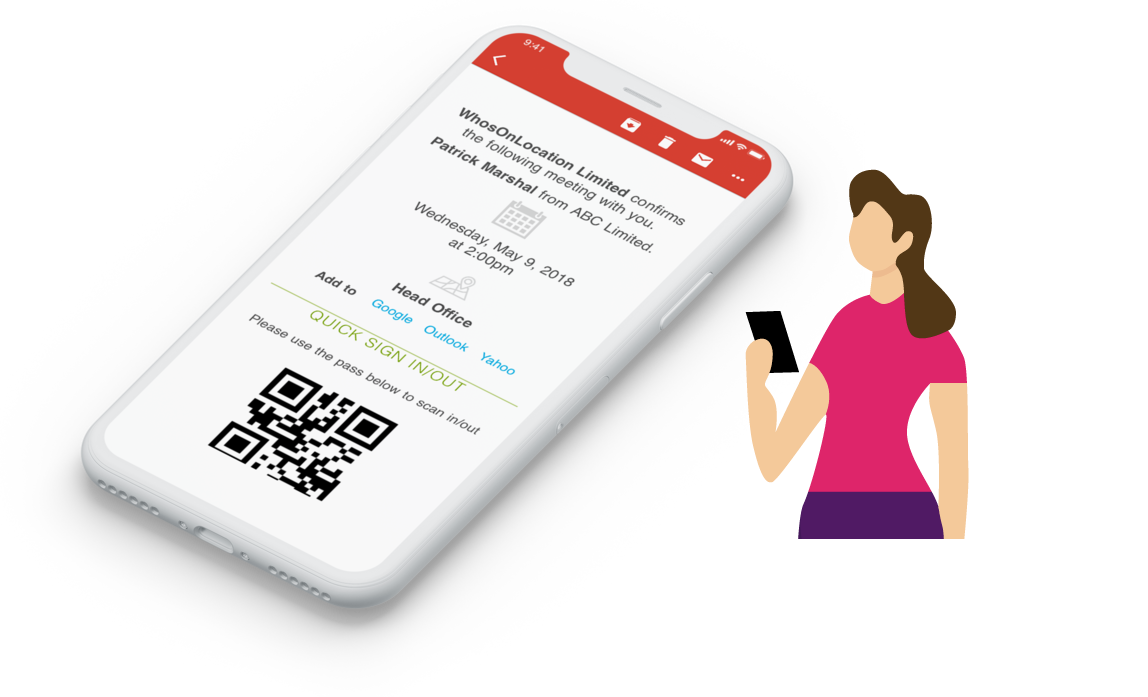 Available right now
These features are available to create a touchless sign-in experience for your visitors, service providers, and employees:
Coming Soon
These features are coming soon:
A new and improved Visitor Portal for pre-screening visitors: Our new visitor portal will enable pre-registered visitors to complete your visitor questionnaire before arriving on-site via the Visitor Portal. On completion of your pre-screening questions, they will be sent their WolPass. On arrival at your location, they scan their WolPass at a kiosk for a seamless and touchless visitor sign in experience.
Improved People Presence reporting and auditing: Enhanced People Presence reports will allow report users to view and sort visitor information by custom question response.