How to customize what information is shown on your WolPass. User role required: WolPass Manager.
There are nine sections of information you can customize on your WolPass:
To customize any of these sections:
Go to Tools > WolPass Management.
Click View next to your location's WolPass.
Select the relevant tab for the section you want to customize.
Click Next (to add more details) or Save & Close.
Host Details
Add information about the visitor's host to the WolPass including:
Name
Phone
Mobile/Cellphone
Email
Photo
These details are taken directly from the employee's profile in WhosOnLocation, if a detail is enabled but missing from the profile, that field will not show.
The Office Phone option is a static number set in your WolPass settings. You can use this instead of the host's phone if they don't have an office phone.
Set the options you want to appear to Yes to enable them.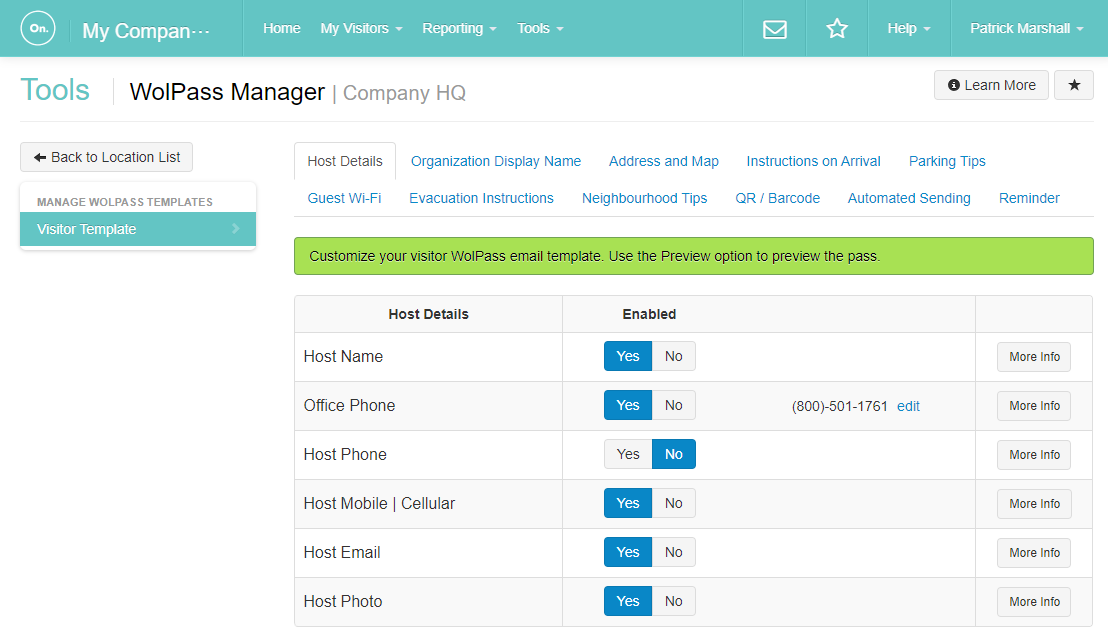 Organization Display Name
Change the organization name added to the WolPass from the account name to a custom entry.
This is especially useful if you have locations which are not referred to by your account name.

Address and Map
Enable Physical Address and/or Include Map, enter your address into the search field, and select from the Google Verified dropdown.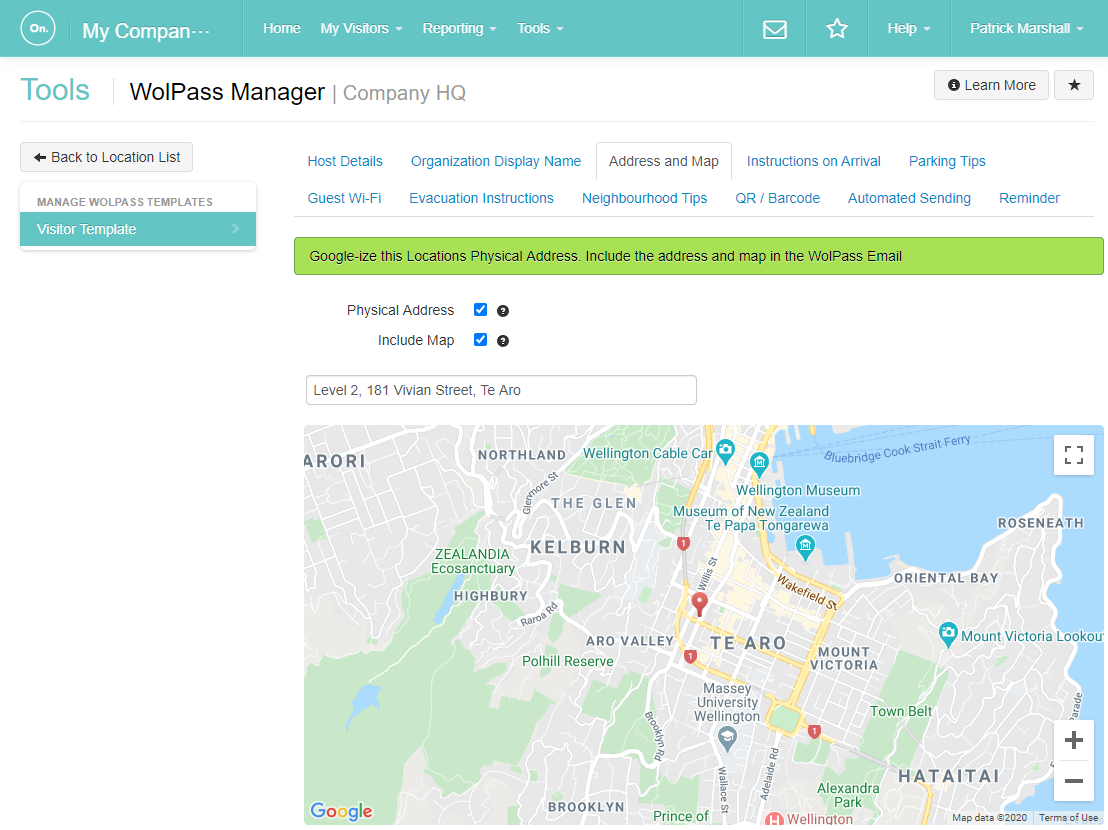 You can edit the address to be more specific after verifying and/or specify how to get there in the Instructions on Arrival tab.
Instructions on Arrival
Add instructions for the visitor to follow when they arrive on-site.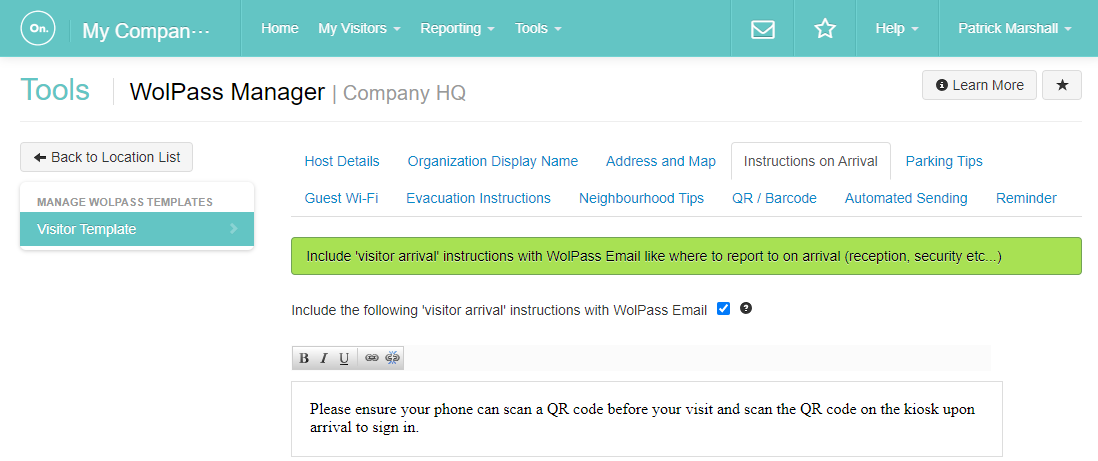 Parking Tips
Provide information about parking in the area.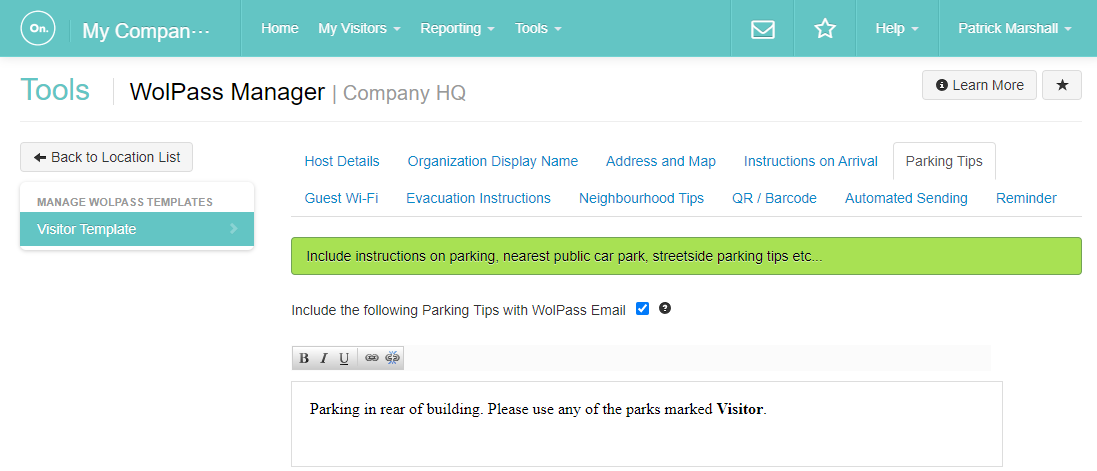 Guest Wi-Fi
Provide details on how to connect to the Wi-Fi.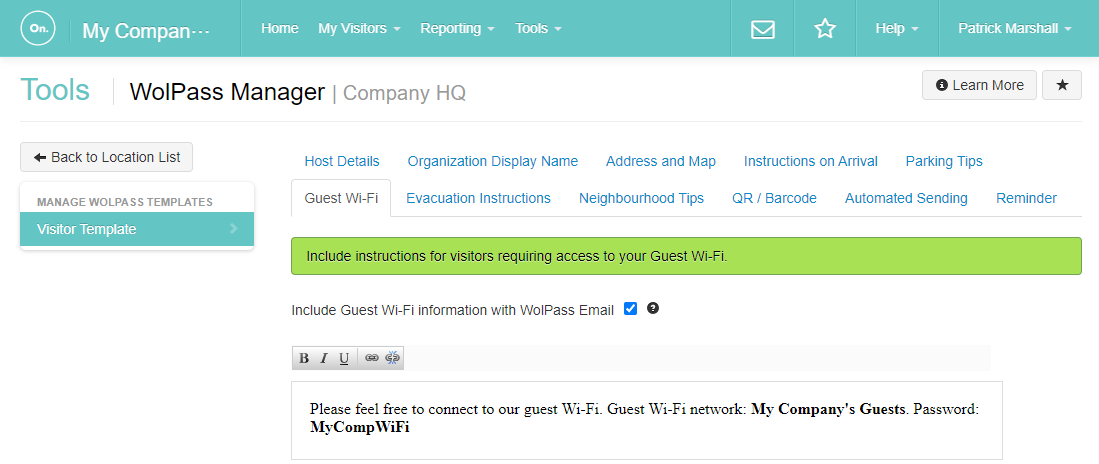 Evacuation Instructions
Provide instructions on your evacuation procedures.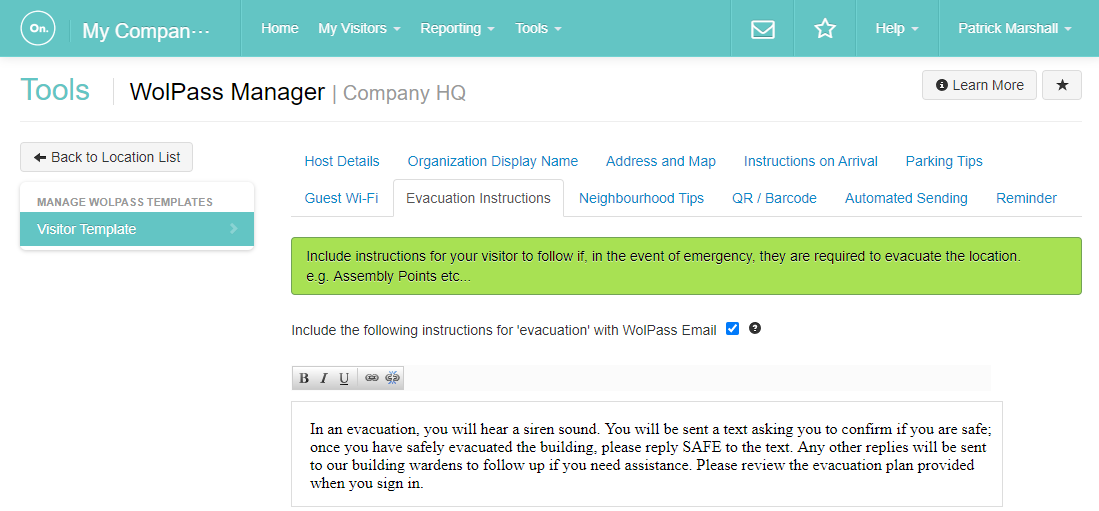 Neighbourhood Tips
Add details about the surrounding area for visitors. This is especially useful if you have frequent visitors from out of town.
Enable by toggling to Yes, then click Add Content to add details.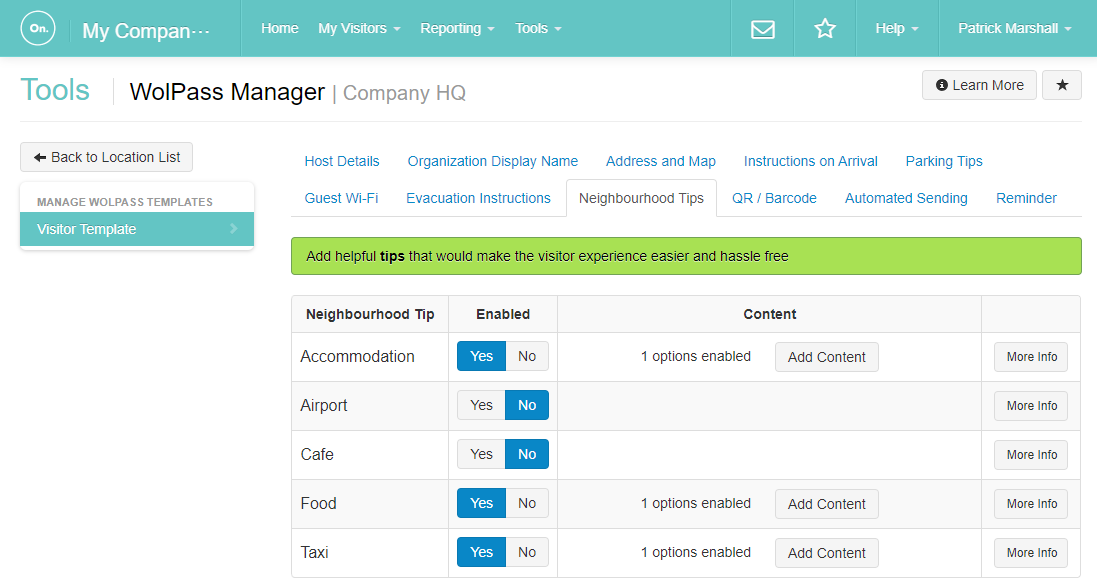 QR/Barcode
Add a barcode or a QR code to the WolPass that visitors can scan on arrival to sign in quickly. If all of their details have been added during pre-registration they won't need to answer any questions, otherwise the missing questions will be displayed on the Kiosk for them to answer.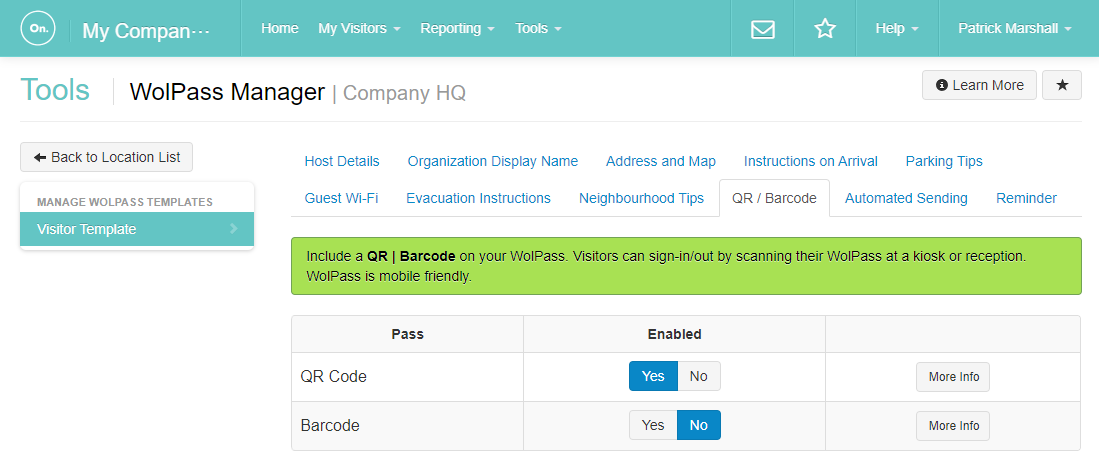 Please Note: This is not compatible when using a touchless kiosk. If using a touchless kiosk, disable the barcode and QR code options and add Instructions on Arrival instead.