Learn how to access the on-site summary in Sign In/Out Manager. You need the Sign In/Out Manager user role to access these settings.
The on-site summary shows a quick overview of how many of each person type is currently signed into the location using MRI OnLocation and an overall number. It also shows how many visitors are still expected today, including those that have passed their expected time and not signed in.
View the on-site summary
Go to Tools > Sign In/Out Manager.
Click the View More Actions icon in the top-right corner.
Select On-Site Summary.


The on-site summary shows an overview of the number of people rather than details on who those people are or their sign in information. To see this information you will need to use the People Presence Reports or Sign In/Out Manager Reports.
The numbers next to each person type show the number of those people that are currently signed into the location, or still due today for pre-registered visitors. And the total number of people currently signed in is shown at the bottom of the summary.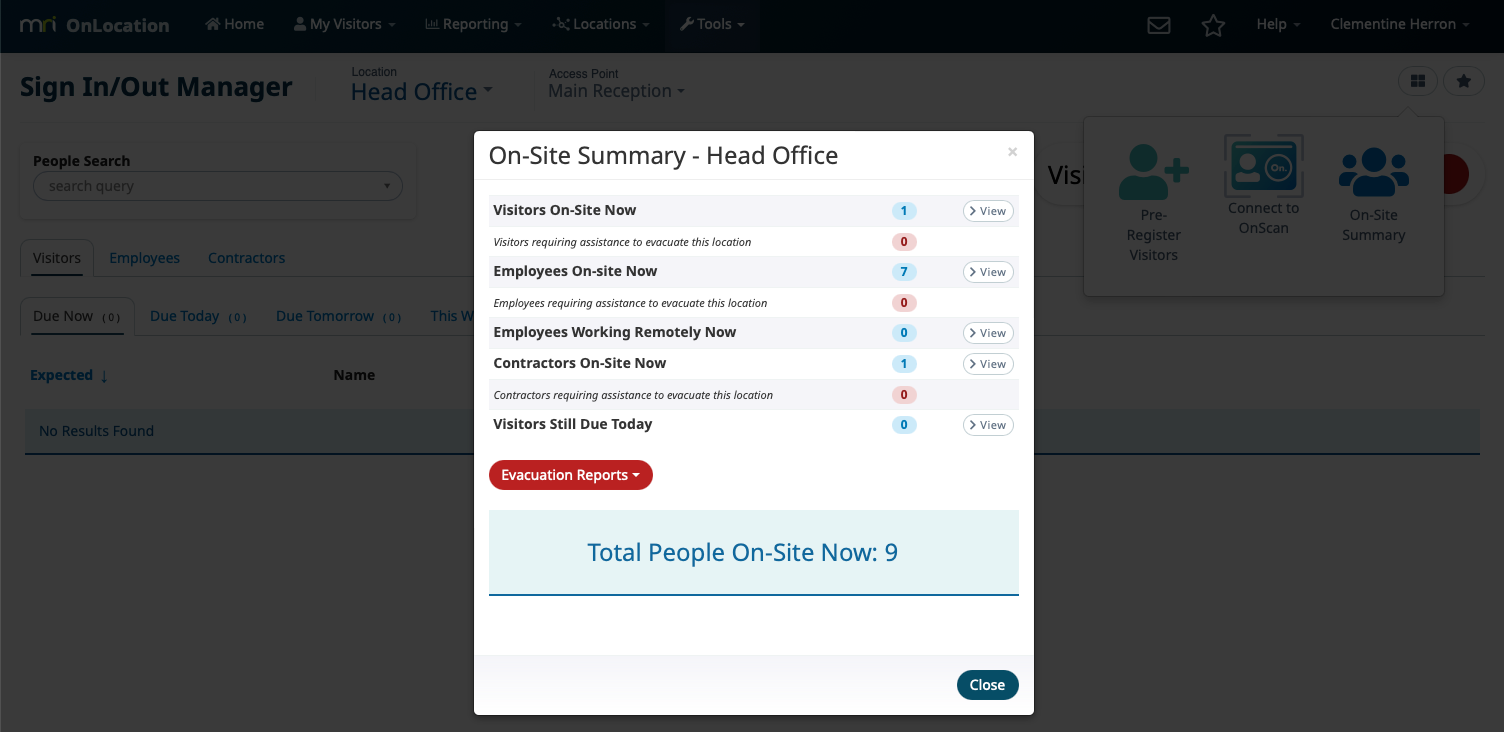 Evacuation reports
You can also generate an evacuation report of all or specific people on-site. This exports a PDF report of the selected people. The evacuation report has some information about the people in the report depending on their person type.
Click Evacuation Reports, then select the people you want to report on. You are given the option of off-site Employees as well so you can see all of those employees who are not currently signed in. Click View to export a PDF report.