Learn how to use an inter-zone kiosk to move between zones in your location.
About inter-zone kiosks
Inter-zone kiosks are used to track people's movements within your locations. Rather than signing people in and out of your location, inter-zone kiosks switch the person's zone. This allows you to see what areas of the location are being accessed, by who, and when. It also allows you to restrict access to areas of the location to authorized personnel only.
Using an inter-zone kiosk is as easy as finding the user's name in the kiosk, then selecting the zone they are entering. The steps will depend on the complexity of your inter-zone setup.
The home screen of an inter-zone kiosk shows only a Switch Zone button. When they leave one zone, they are always entering another.
The text and color of the button are customizable in the Layout tab of the kiosk setup.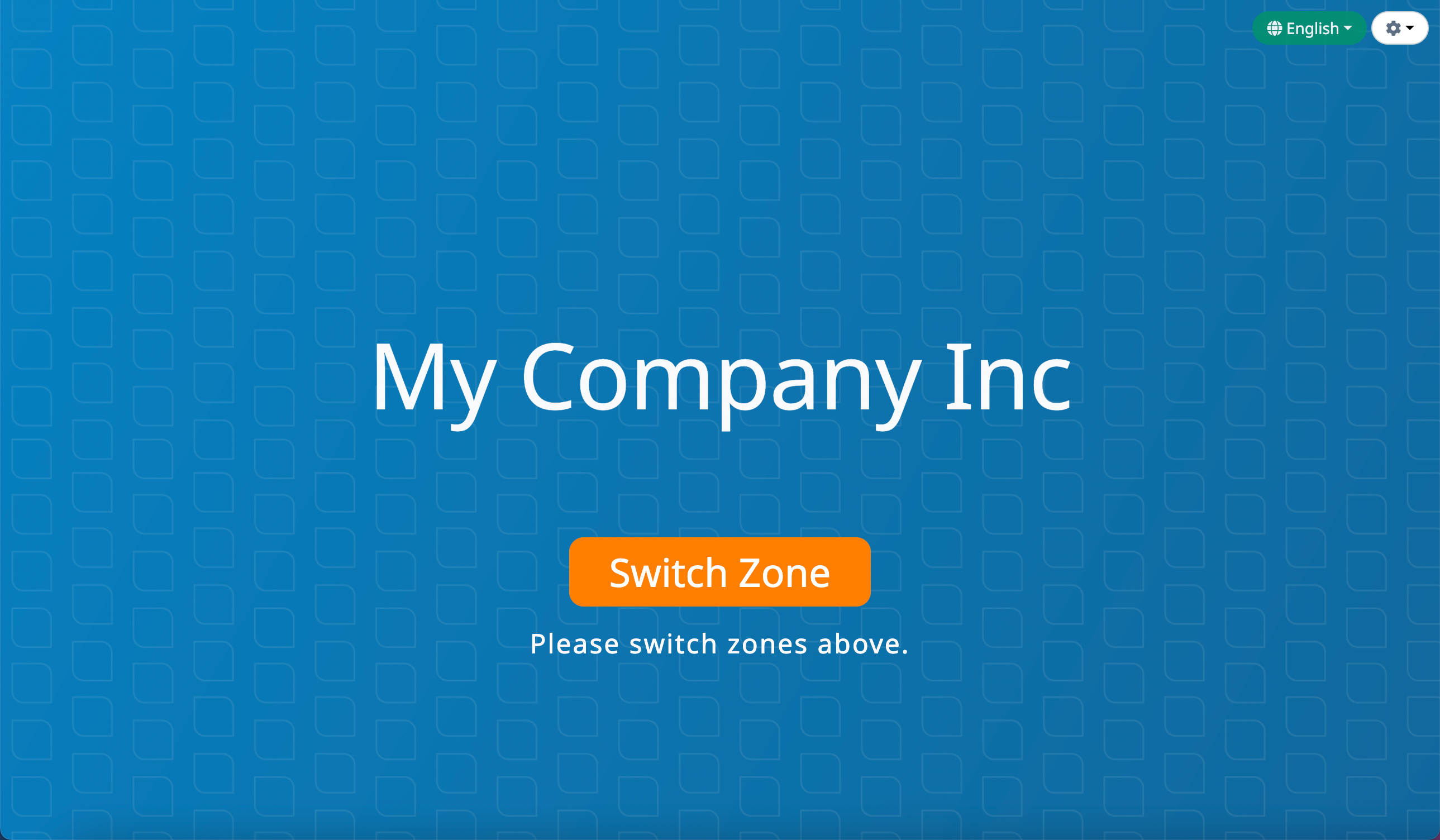 ---
Sign in with an inter-zone kiosk
Step 1: Add your name
After you tap Switch Zone, add your name. This can be done automatically, through scanning a QR or bar code, or manually:
If using a regular scanner, the user can scan their QR or bar code from the home screen, and the system will identify them.
If using kiosk camera scan, the user can select the Switch Zone button and scan their QR code using the device's camera.
If they're not using scanning, select the Switch Zone button, select their person type, enter their name, and select Next.


Step 2: Switch zones
The screen the user will see will depend on the number of zones you have set up:
If you only have two connecting zones to your inter-zone kiosk, then switching zones will be automatic as long as the user is currently signed into one of those zones.
If you have more than two zones, then the user will be taken to a zone selection screen to select the zone they are entering.
If you have a lot of zones in different groups, the user will first select the group and the zone within that group to optimize the options on the screen at any time.