How to use the Audit section in WhosOnLocation. You must have the Account Owner user role assigned to access the Audit.
The Audit section is used to view any purged records from your People Presence report. Purged records are visitor records which have been deleted from the People Presence report because they were used for testing and should not be included in your reporting.
Have a look at this Helpdesk article for information on Purging Visitor Records.
To access your Audit, go to Tools > Account, and select Audit from the left-hand menu.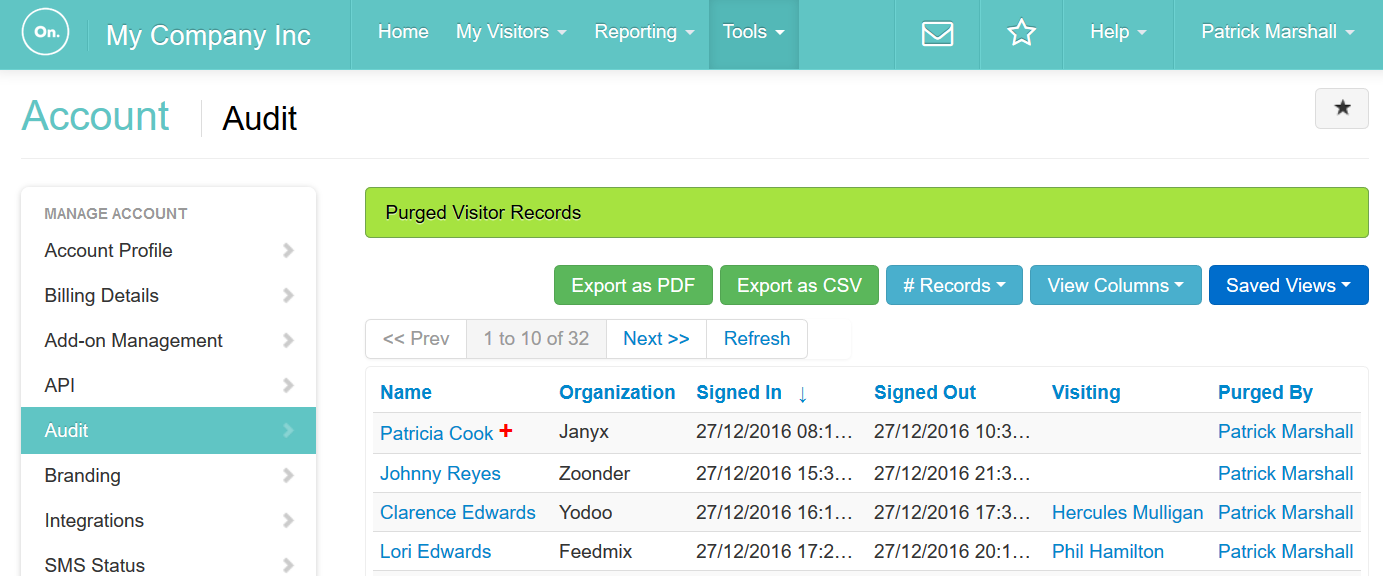 The Audit will display any records that have been purged with limited details.
You can view more information in the report by selecting View Columns and choosing the information you want to view. Not all possible information will be accessible from the Audit.
You can also export this information using the Export as PDF or Export as CSV buttons.
Please Note: Purged records cannot be restored and they cannot be deleted from the Audit.