Manage in-app notifications for Sign In/Out Managers when people sign in using a kiosk. You must be an Administrator to manage this setting.
How it works
MRI OnLocation provides in-app notifications for your Sign In/Out Managers to inform them when people sign in using a kiosk. This can be useful if you have multiple kiosks which are not in view of your reception or security offices.
These notifications appear in a green box in the bottom left-hand corner of the OnLocation screen whenever anyone signs in using a kiosk at your location.
If you are using the multi-language add-on, this will appear in your selected language.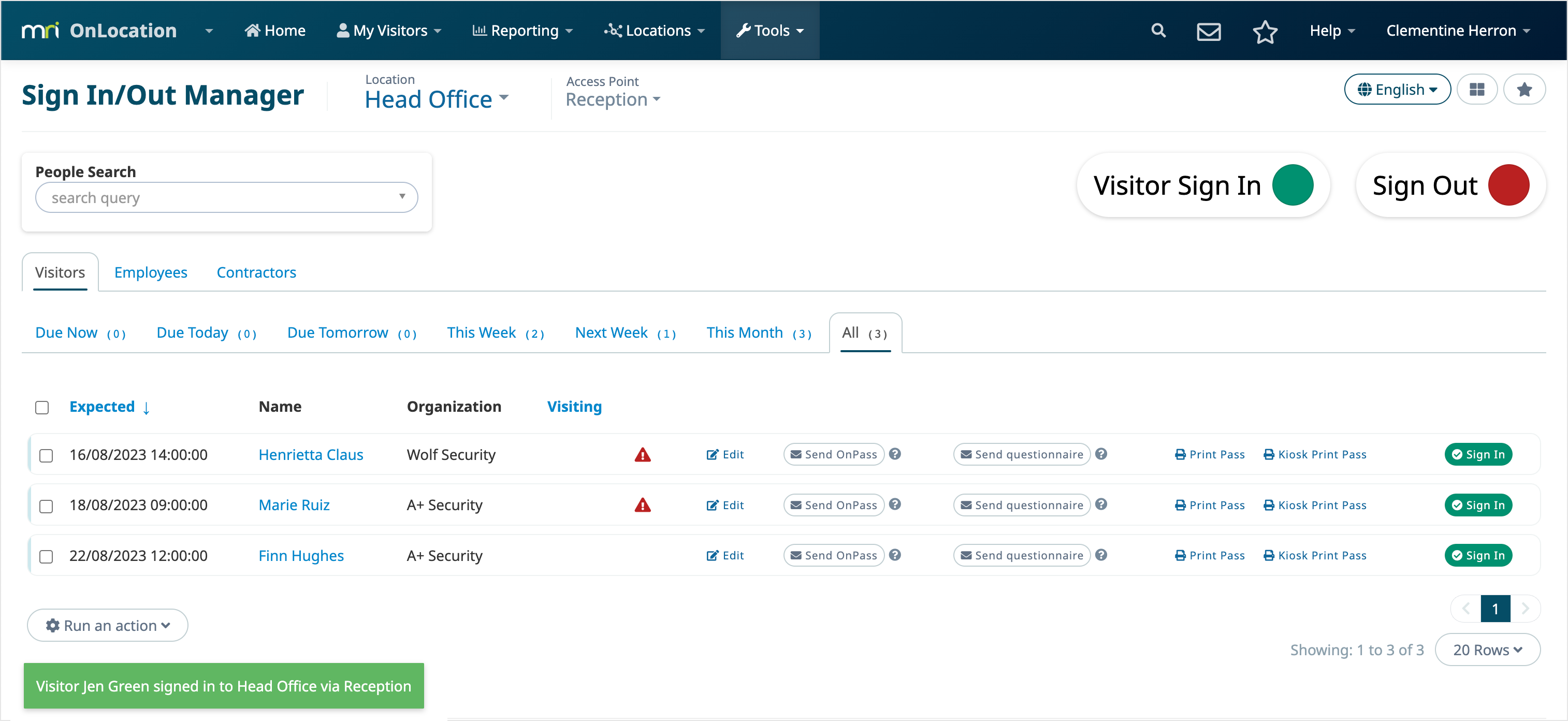 ---
Manage employee alerts
Sign In/Out Manager visitor arrival alerts automatically turn on when an employee is given the Sign In/Out Manager user role.
An employee with the Administrator user role can enable/disable these alerts in the employee's profile:
Go to Locations, then select the location from the drop-down list.
Select Employees.
Find the employee with the Sign In/Out Manager role, then click View next to their name.
Select Employee Settings from the left-hand menu.
Next to Sign In/Out Manager Visitor Arrival Alert, select either Enable or Disable.
Click Save.