In this tutorial we explain how you can enforce a rule where only pre-registered visitors can sign into your kiosk. Typically you might enforce such a policy where there is an element of pre-screening of visitors and an approval process to follow before a visitor can attend a meeting on-site.
What visitors see if they are not pre-registered
Below is an example of a visitor having attempted to sign into a kiosk but there is no record of them having been pre-registered. The kiosk then directs them to report to reception. Note; you can customize this message.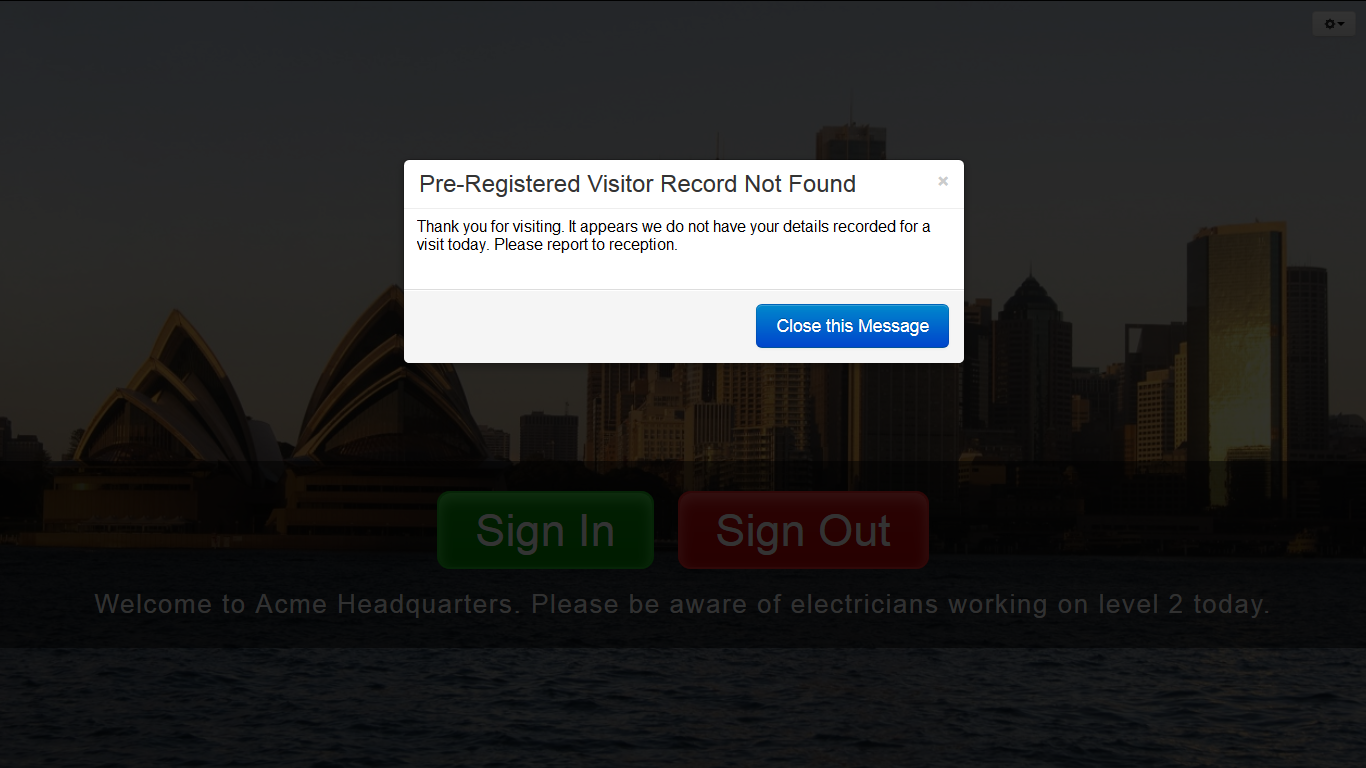 Setting up the Rule
You must be an Administrator to enable this rule.
Go to Tools > Locations
Select the green 'view' button alongside the location you wish to apply this rule to.
Select 'Visitor Kiosks' from the left side of the screen
Select the green 'view' button alongside the kiosk you wish to apply this rule to.
Scroll down to the kiosk setting titled: "Pre-registered Visitors Only"
Add your customized instruction to appear on the kiosk in the event a visitor is not pre-registered
Select 'Save and Close'.
The rule is applied immediately to the respective kiosk.
F.A.Q
Question: Can you apply this rule to specific kiosks only or does it auto apply to every kiosk in your location?
Answer: The rule is applied at the kiosk level therefore if you wish to apply it to a specific kiosk in a specific zone within your location you can.