How to assign the WolPass Manager user role to an employee. You must have the Administrator user role to assign these rights.
Once your Account Owner has enabled the WolPass Add-on, you will need to assign the WolPass Manager user role to employees you want to be able to access this section. You will need to have this user role assigned before you can activate or edit the WolPass but you do not need the user role to send a WolPass.
1. Go to Tools > User Roles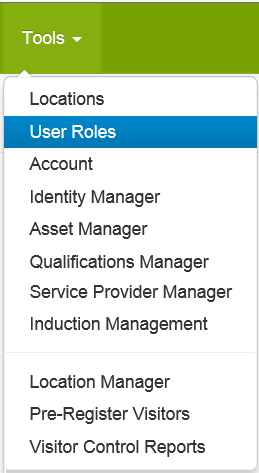 2. Use the Keyword Search tool located bottom left side of screen to find the user you wish to assign WolPass Manager rights to
3. Click the green Manage Roles button beside their name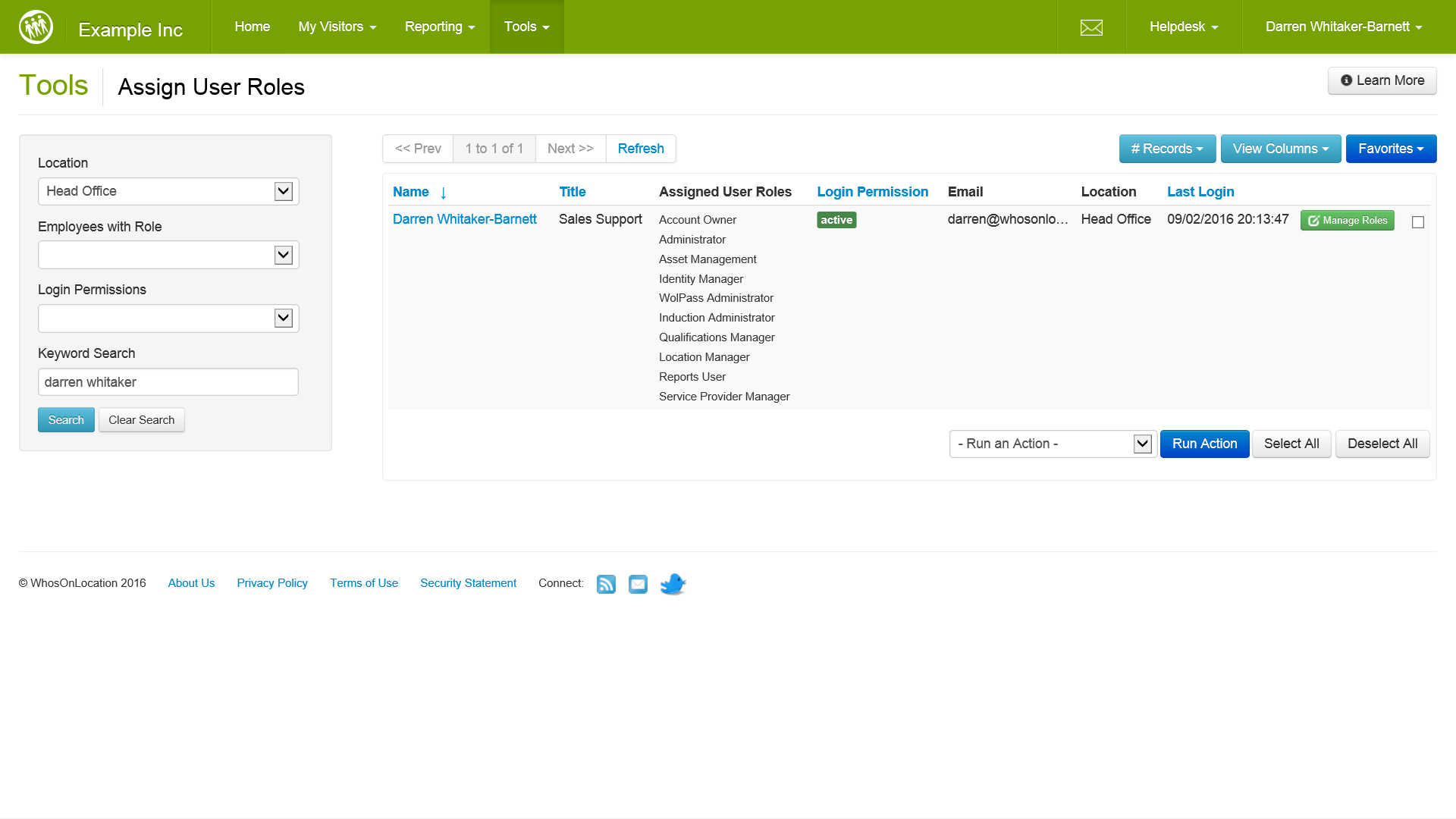 You are now viewing the User Roles that could be assigned to this user.
4. Select WolPass Manager (see inside the orange box below)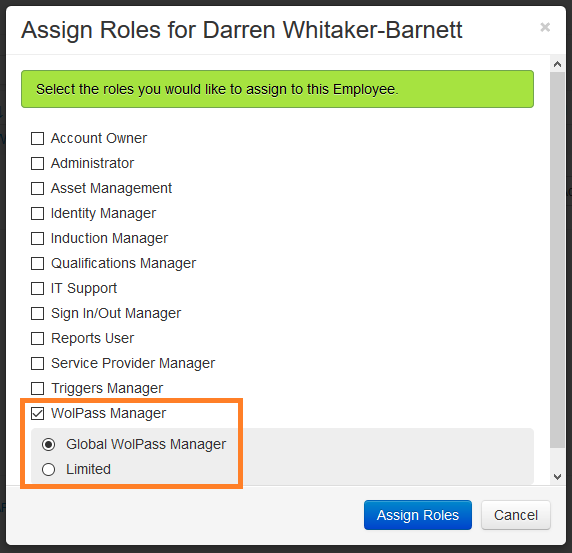 5. Select either Global or Limited Rights.
Global means the user can create and enable a WolPass for any location in the account
Limited means the user can only create and enable a WolPass for the location(s) you nominate here
6. Select the blue Assign Roles button.
The user is now assigned WolPass Manager rights. The next time they login they will be able to access the WolPass Management tools from their Home screen.