In this article we explain how grant employee access. Only an Employee with an Administrator user role can grant others Employees access to your account.
There are many reasons to grant employees access to your WhosOnLocation account. For example, to empower them to manage their own contact information, so that they can pre-register visitors without using Calendar Invites, to help manage the account, etc.
Without any extra User Roles assigned an employee with access to WhosOnLocation can create a Frequent Visitor List, Pre-Register visitors, Sign In to their location, and view and edit their profile.
To grant access to an employee:
1. Go to Tools > Locations
2. Click View next to your location
3. Select Employees from the left-hand menu
4. Select the employees to grant access using the checkbox on the right of their names
5. Click the Run an Action drop-down menu
6. Select Send Login Permission Email
7. Click Run Action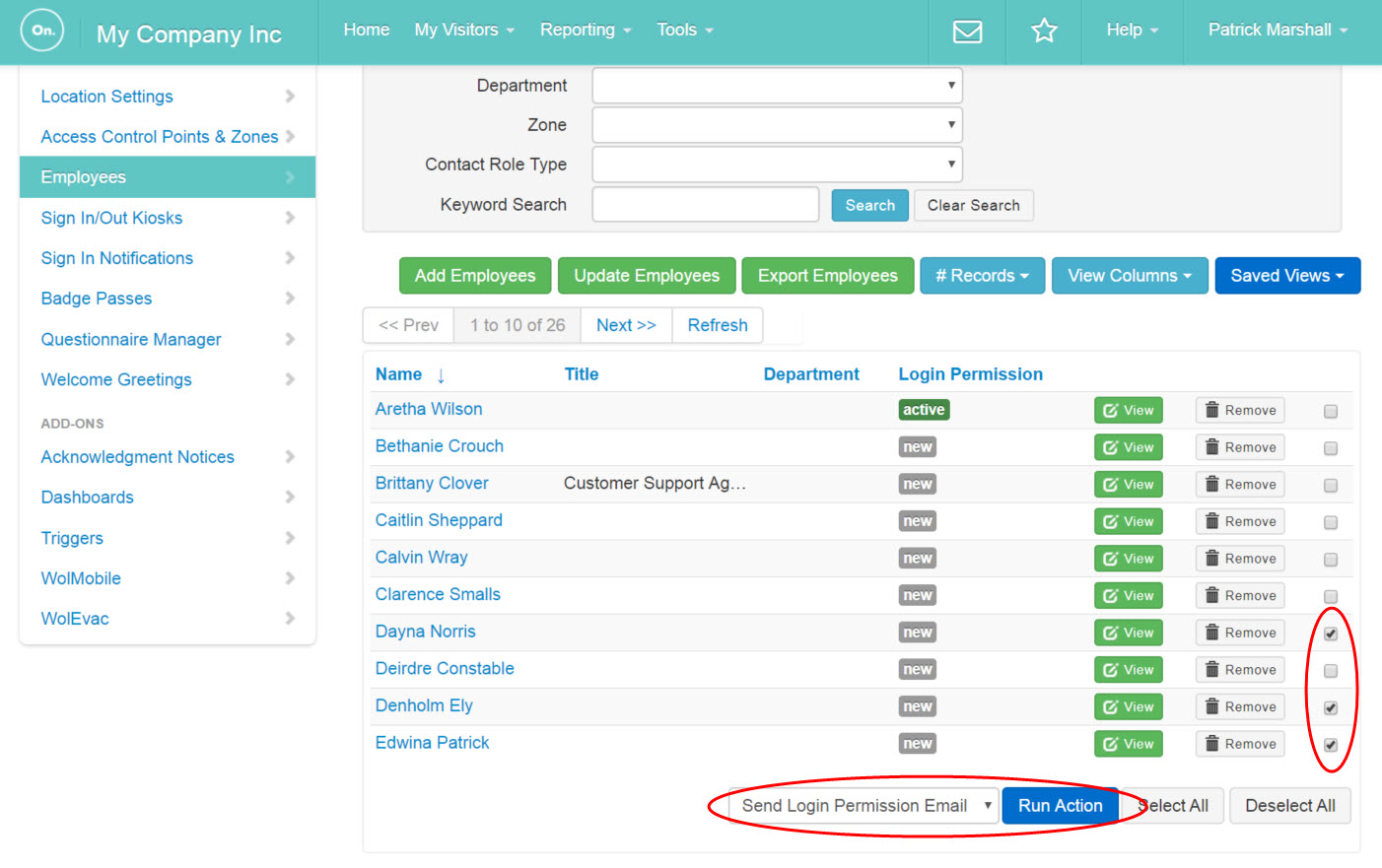 The employee(s) will receive an email advising them to activate their login. On doing so they will create their own password.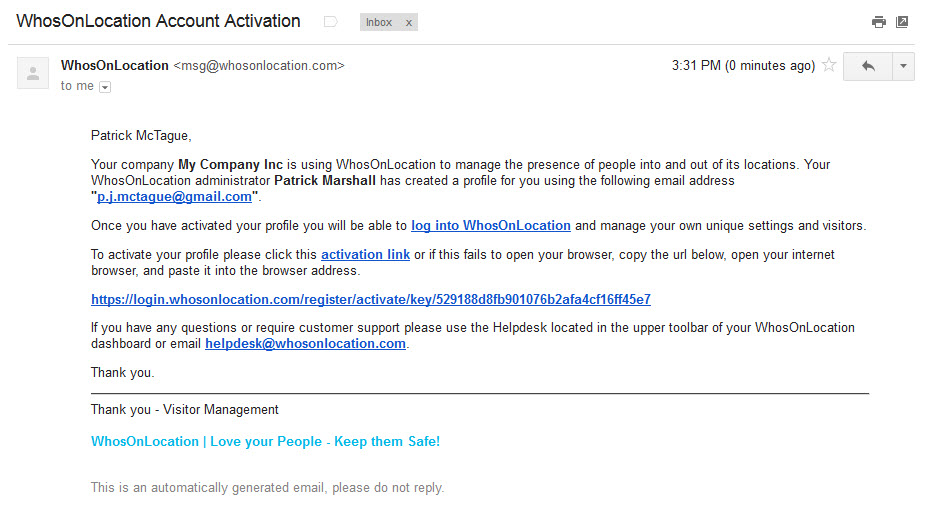 When they log in they will be taken to the home screen of the account where they can access any of the features available to them under their profile and assigned user roles.
To grant your employees access to more areas of WhosOnLocation, you will need to assign them User Roles. Have a look at our Helpdesk article About User Roles for more information on granting this access.
Disable Employee Access
If you ever need to disable an employee's access to WhosOnLocation, you can do so by repeating the steps above but selecting Revoke Login Permission from the Run Action menu.