How to manage Brivo site matching. User Role required to access these settings: Account Owner or IT Support.
Follow the steps below if you need to change matches you made for Brivo sites to WhosOnLocation locations during the wizard, or match any new locations.
Go to Tools > Account.
Select Integrations from the left-hand menu.
Select the Brivo integration.
Click Settings.
Select Sites from the left-hand menu.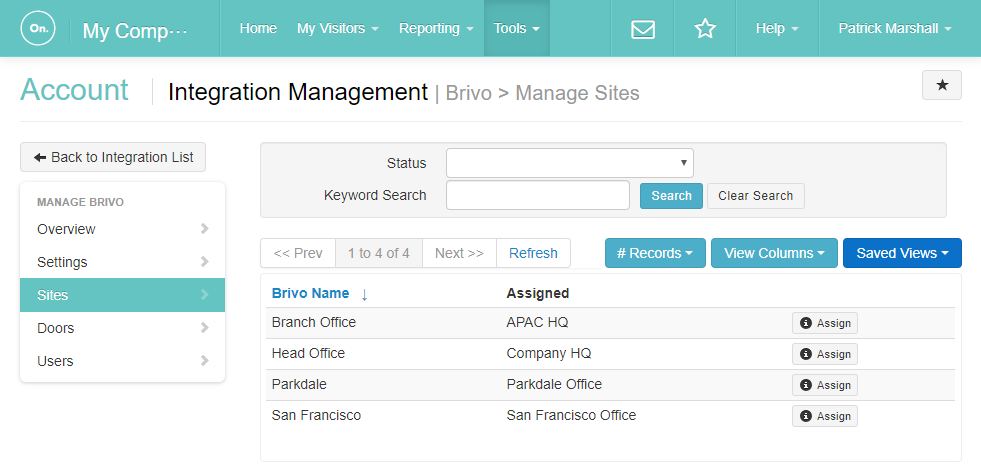 The number of unassigned sites (if any) will display in a red bubble next to the Sites option.
The matched sites will determine the available Location Access Control Points (LACPs) that doors can be matched with and where people are signing into and out of in your WhosOnLocation reporting.
Sites can be matched with locations by clicking Assign next to the location. If required for your setup, you can assign multiple sites to one location.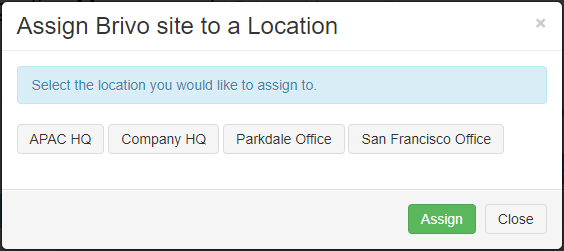 If you want to unassign a site completely, you will need to redo the setup wizard and leave it in the pool of available sites.