Learn how to trigger an SOS on OnLocation Mobile. This article is for mobile app users.
The SOS in OnLocation Mobile gives a person a quick and easy way to let others know that they need assistance, regardless of the circumstances by automatically forwarding information about the person in need of help and their positional data to SOS Responders; these being specific employees or contractors set up in your OnLocation account and assigned the SOS Responder Contact Role Type.
This should not be used as a replacement for calling emergency services. If you have an emergency, call your local emergency services before using SOS.
SOS should be used when you need to quickly alert people within your organization that you need help, but may not require emergency services or may not be able to call them. For example:
Unable to make a call due to duress.
Working in a remote area and needing to send your geolocation as part of a call for help.
Having an emergency in the workplace not requiring emergency services.
How to use SOS
As an employee, you can use SOS at any time. If you are not signed in, the notification will go to the SOS Responders at your home location.
As a contractor, you can only use SOS when you are signed into a location.
To send an SOS:
Tap the SOS button in the top-right corner.


Wait 6 seconds for the alert to send. This gives you time to cancel if you have tapped by accident or it is no longer an emergency.


All SOS Responders for that location will receive a text and email. See below for details.
If you are able to and/or it is relevant, call the emergency service number displayed on your phone by tapping the number.
When you are safe, tap I'm safe now. This will send a second notification to your location's SOS Responders letting them know that the SOS has been deactivated and that you are safe.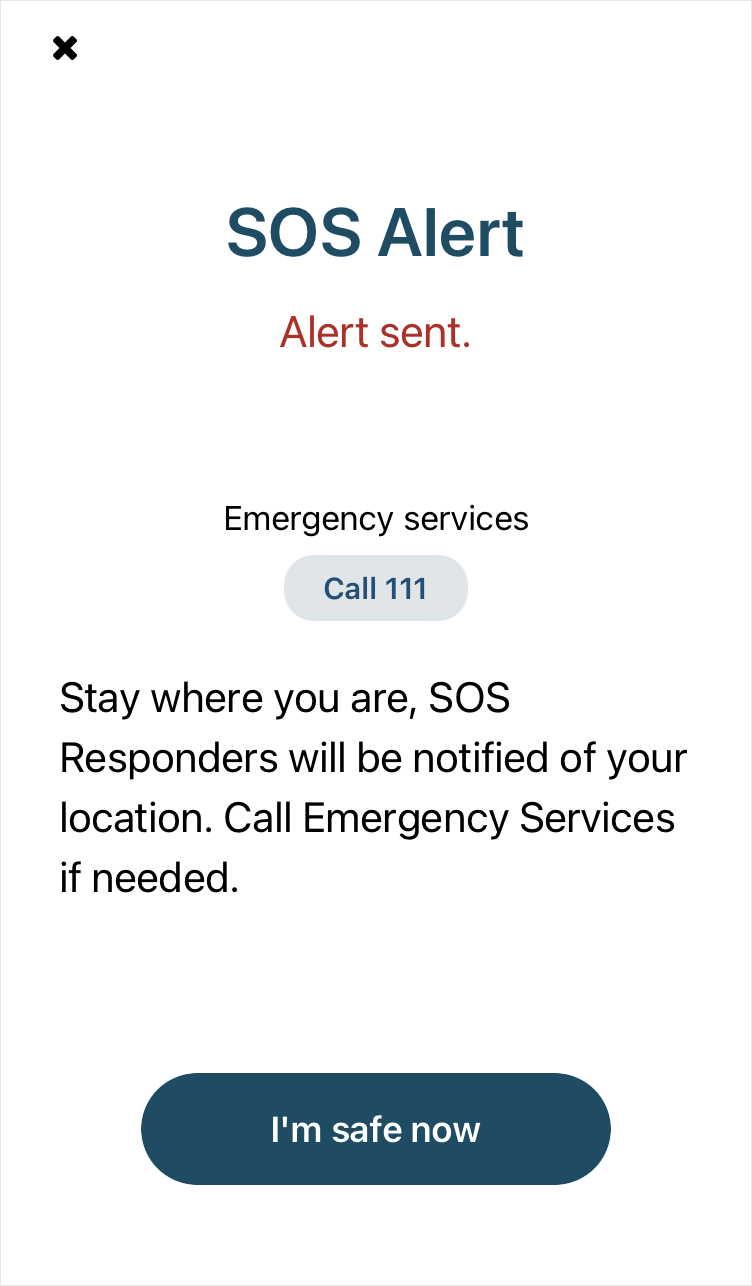 SOS notifications
SOS Responders receive an email and text notification when an SOS is triggered.
It includes your:
Name
Mobile number.
Current geolocation.
The time the SOS was triggered
Email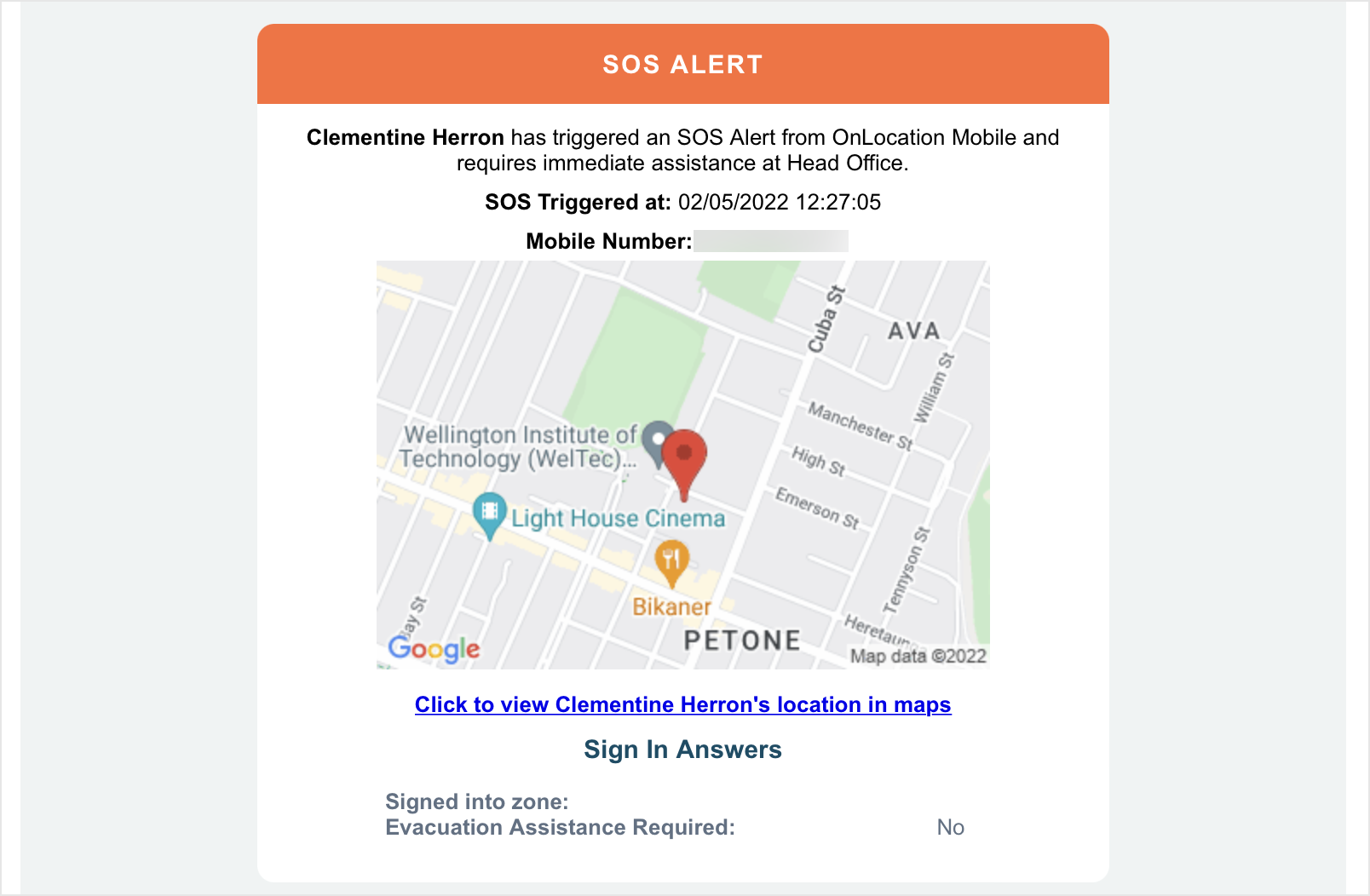 SMS

Deactivation notification
When an SOS is ended, all SOS Responders will receive a deactivation notification. This lets them know that the situation has been resolved.
This notification includes your:
Name
Mobile number
The time the SOS was triggered
The time the SOS was deactivated
Email

SMS