How a visitor, service provider, or employee can use a touchless kiosk to sign in/out.
A fully touchless kiosk experience displays a QR code and instructions for a user to follow on the kiosk. This removes any need for the user to touch the kiosk screen, reducing the transfer of infection and allowing you to maintain a hygienic sign in/out process. Click here for details on how to set up a touchless kiosk.
Touchless kiosks can be set up for use by all person types entering your workplace.
Please Note: You cannot scan a token or WolPass to sign in using the touchless kiosk, you must scan the QR code displayed on-screen.
Touchless sign in experience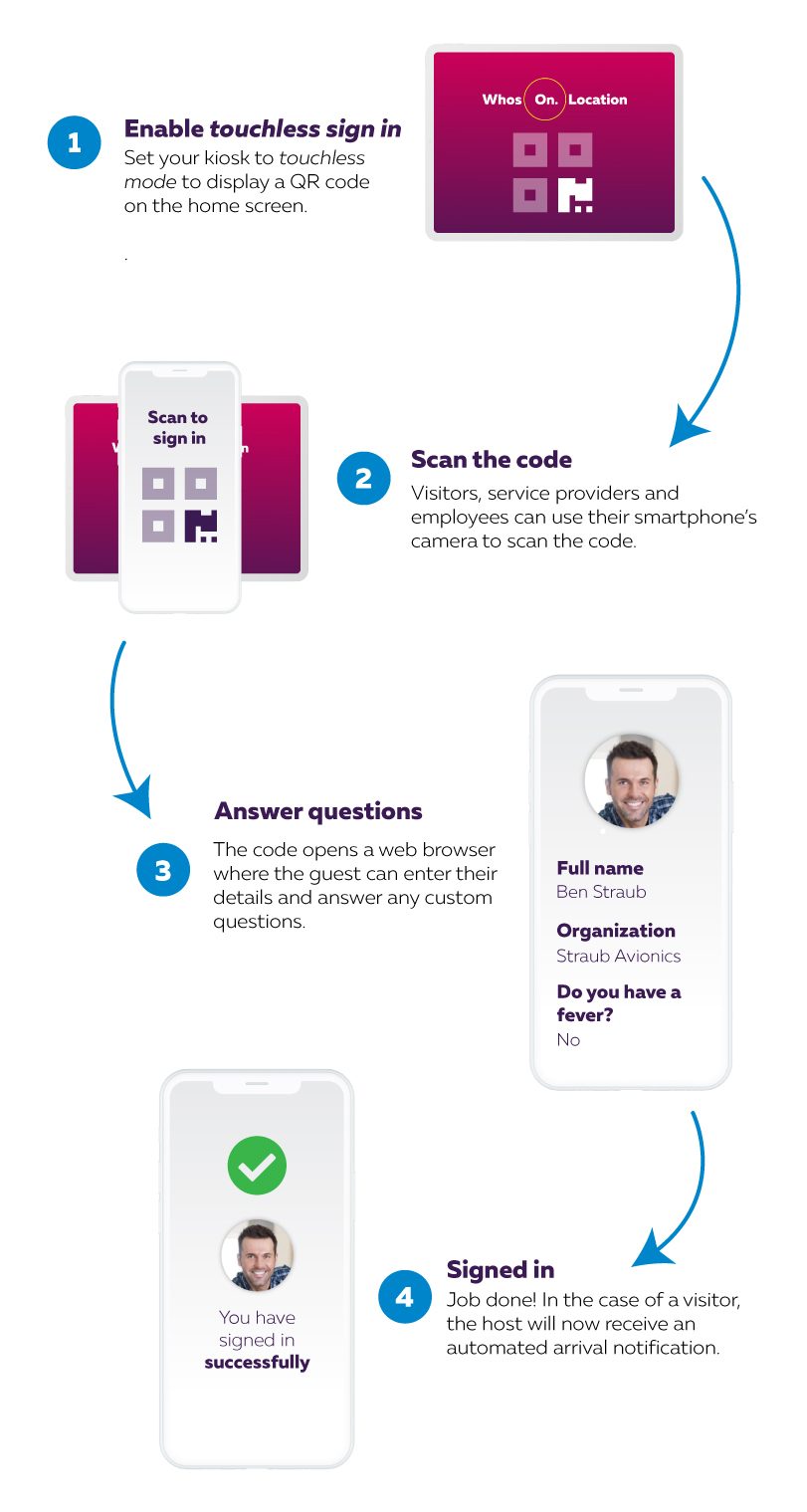 Once signed in the user will be taken a page where they can sign out. The browser can be closed until they are ready to leave. They then re-open the browser and tap Sign Out.
Please Note: If using photo capture a user may be required to give their browser permission to access the camera.
Sign in questions
The touchless sign in questions (including custom questions) that are asked on a standard kiosk are also asked on the user's smartphone. Below are some examples how they will look on the user's smartphone.
Kiosk home page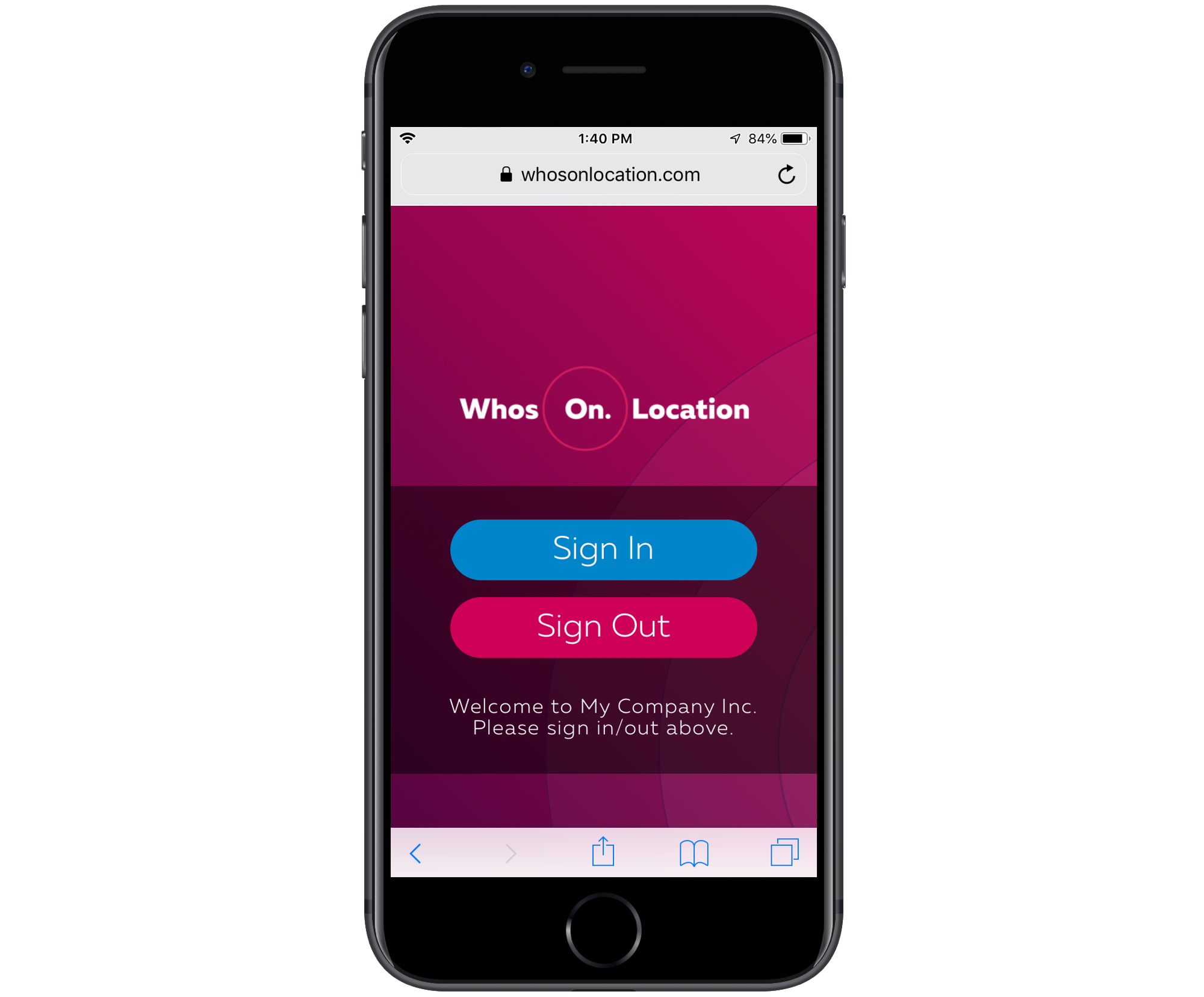 Name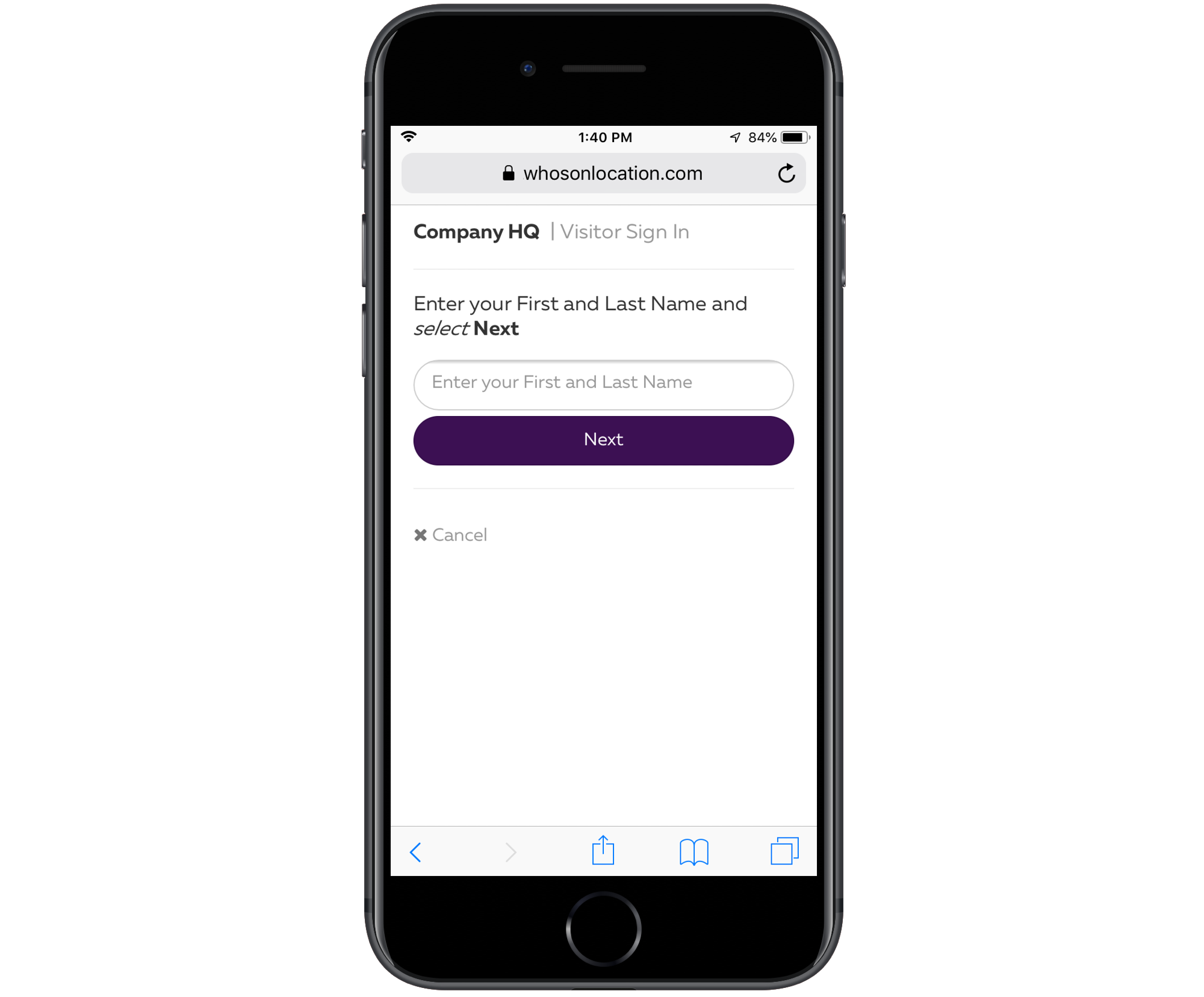 Mobile number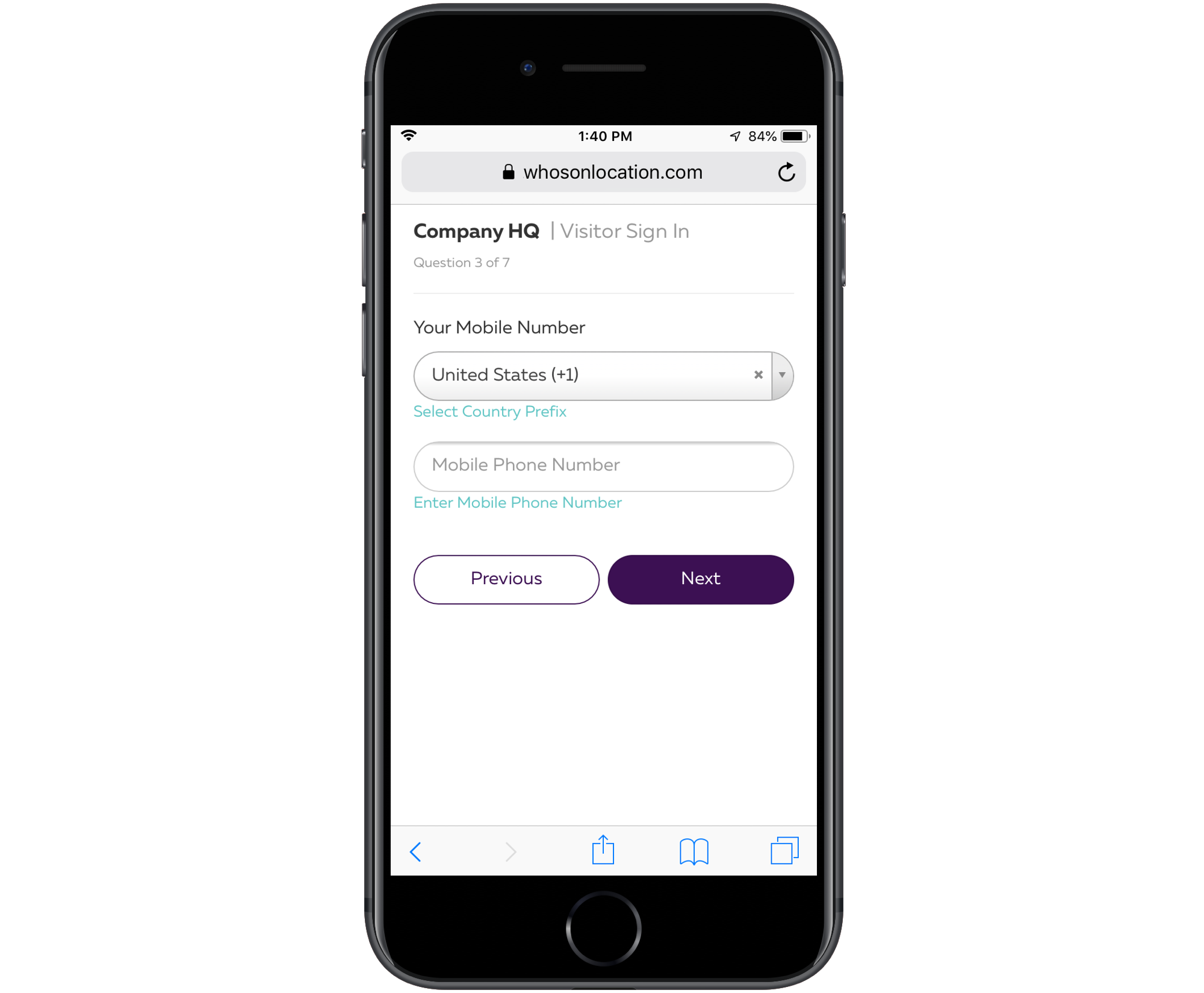 Photo capture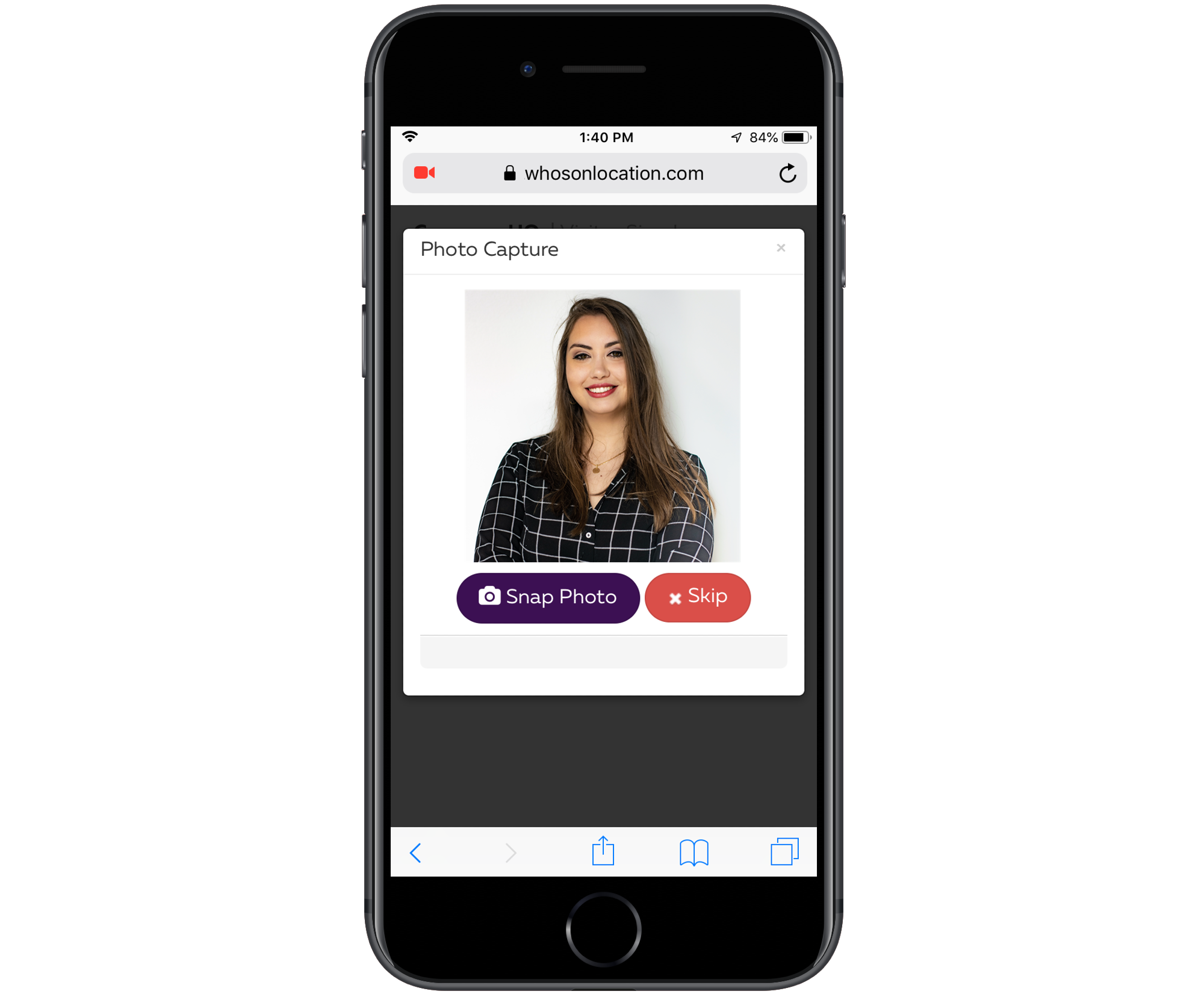 Purpose of visit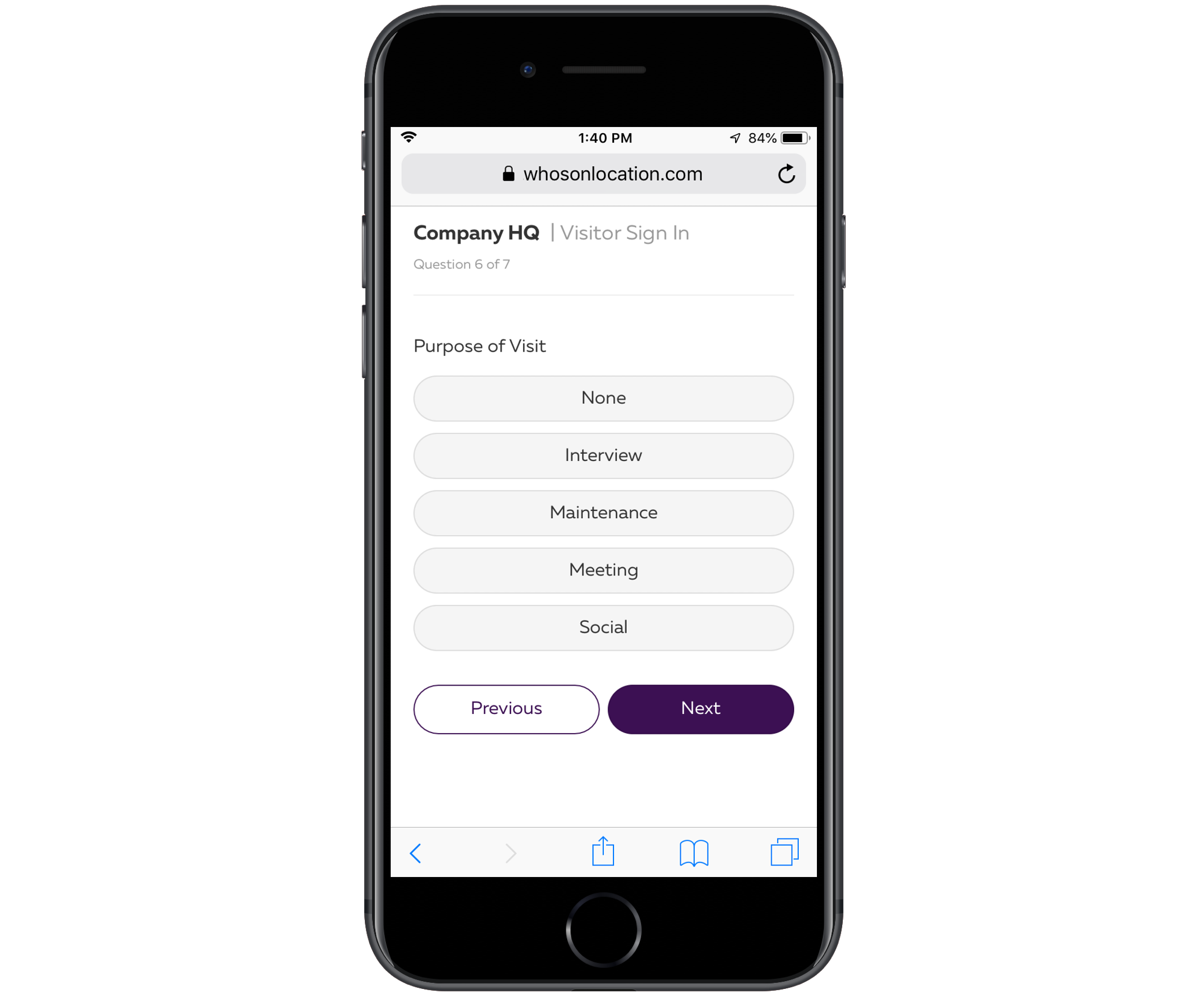 Signature required waiver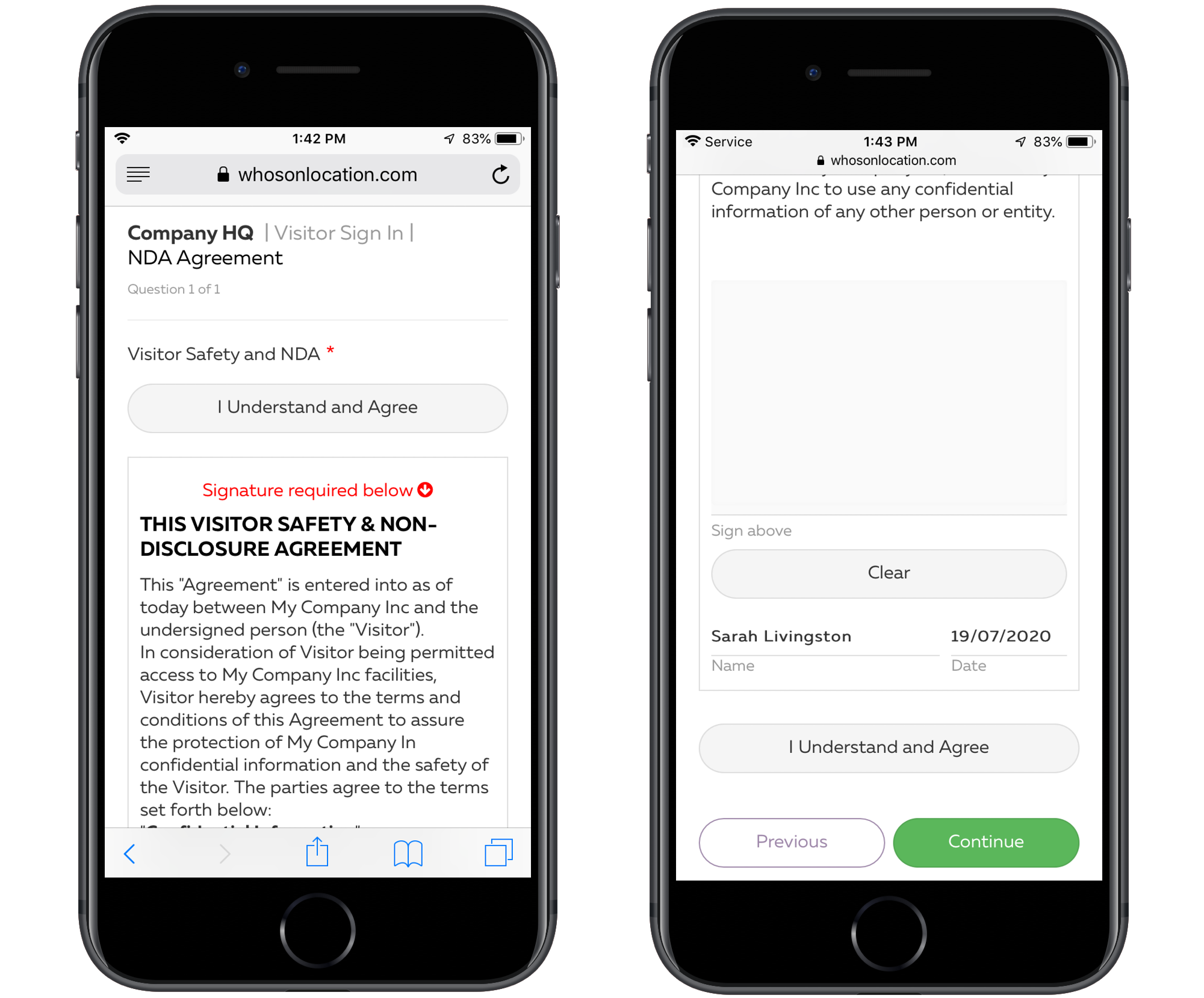 Sign out experience
To sign out, the user will need to re-open the browser on their smartphone and tap Sign Out.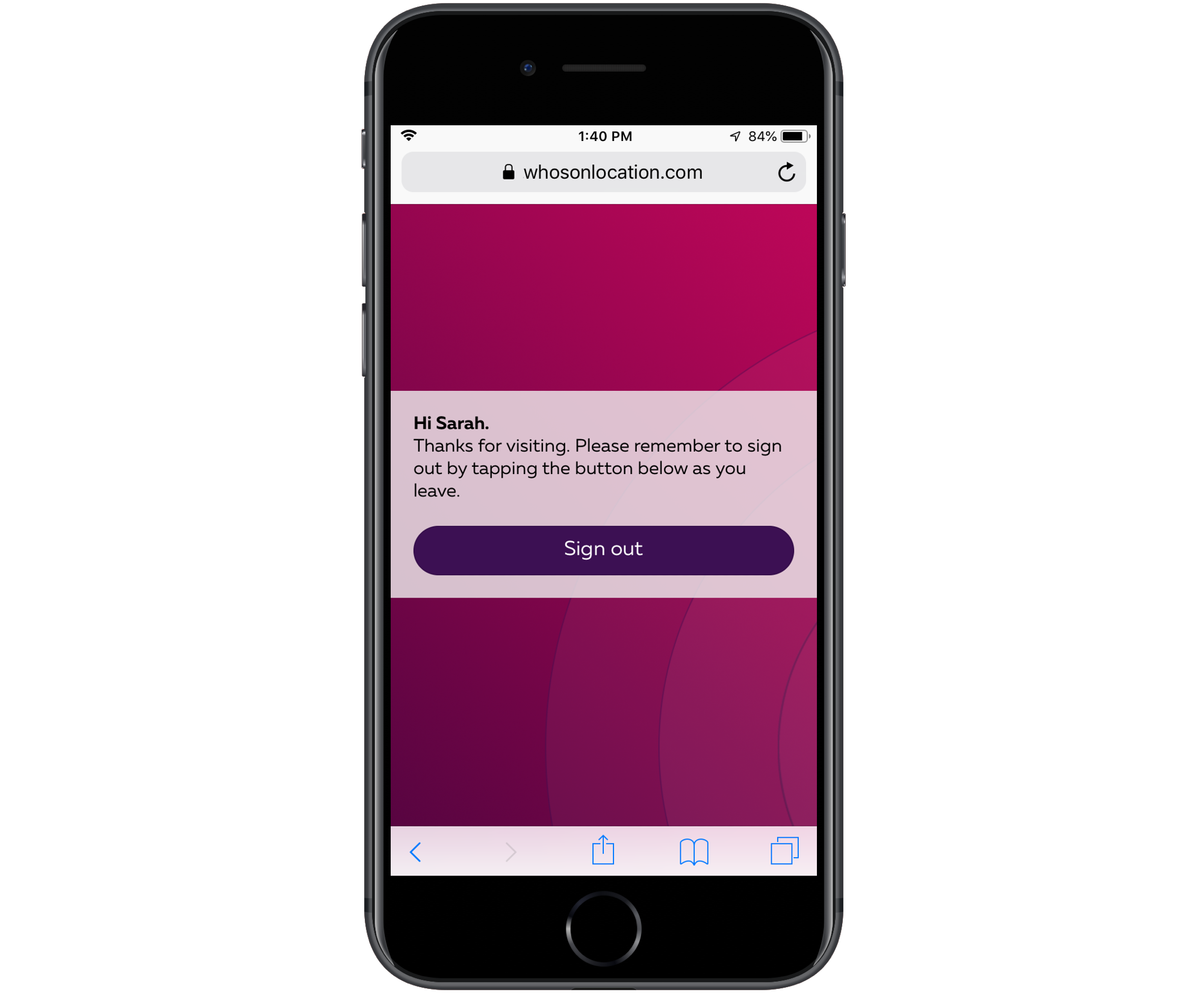 If they have closed the browser window, they can scan the QR code on the kiosk, tap sign out, enter their name, and confirm.
They will be taken to a landing page thanking them for their visit and advising them to close the page.