Send a WolPass automatically straight from your Calendar Invite. You must have the WolPass Manager user role to enable this option. You must also have the Calendar Invites integration turned on.
Would you like to send your guests a WolPass automatically when you create the Calendar invite? Well now you can.
How It Works
When you create a calendar invite in your calendar (after activating the Calendar Invites integration) the visitor will receive their WolPass automatically. You can select a range of options as to when your visitor will receive their WolPass.
Please Note: This feature will only automatically send a WolPass when using Calendar Invites.
How To Enable
The setting is enabled in the WolPass Manager settings in your WhosOnLocation account.
1. Go to Tools > WolPass Management
2. Click View next to your WolPass 
3. Select the Automated Sending tab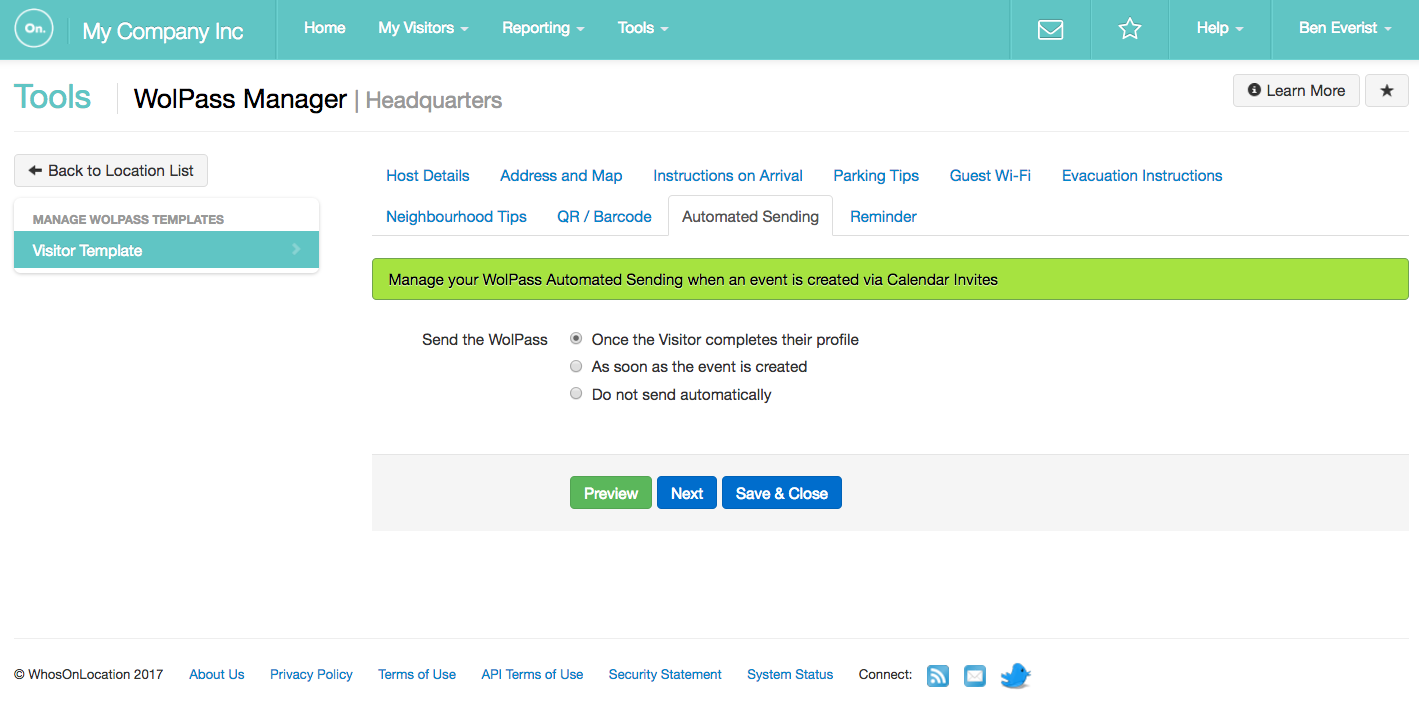 5. Choose the method to Send the WolPass
Once the Visitor completes their profile - will send the WolPass once a visitor has confirmed their details using the Visitor Portal
As soon as the event is created - will send the WolPass as soon as a Calendar event has been created and invites have been sent to the guests
Do not send automatically - Will not automatically send a WolPass
6. Select Next or Save & Close
The WolPass will now automatically send depending on your chosen setting. You can also set Reminder WolPasses to send automatically prior to the visit event.