Add a photo to your own employee profile in WhosOnLocation. Any user can add their own photo, and Administrators can add photos of other employees.
Adding your photo to your Profile in WhosOnLocation has a number of benefits. When searching for your colleagues using the employee search, their photo can often be very helpful. Especially for new employees.
Click on your name at the top-right of the screen
Select My Profile

Click the grey photo section
Click Select File
Select the profile photo from your computer and click Open
Click Save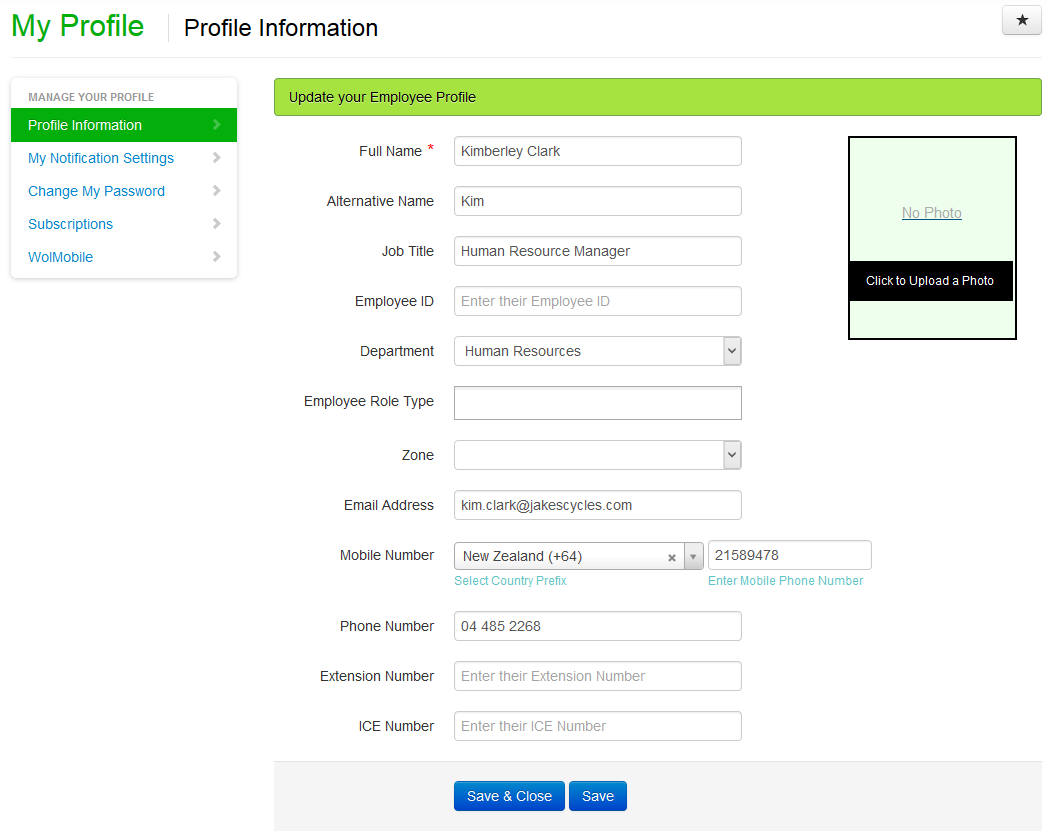 Your photo will now display in your WhosOnLocation employee profile for other users to see.