In this article we show you how to add Asset Groups. You must be an Asset Manager with either Global or Manager rights to add Types.
Setting Up Asset Types
1. Navigate to Tools > Asset Manager.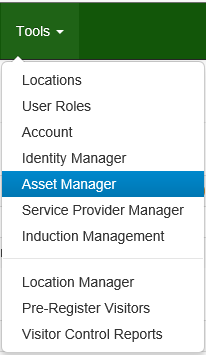 2. Select the Create a new Asset Type button.
3. Select the Asset Group this Type belongs to.
4. Enter a Name for your new Asset Type.
5. Enter a Description for your Asset Type.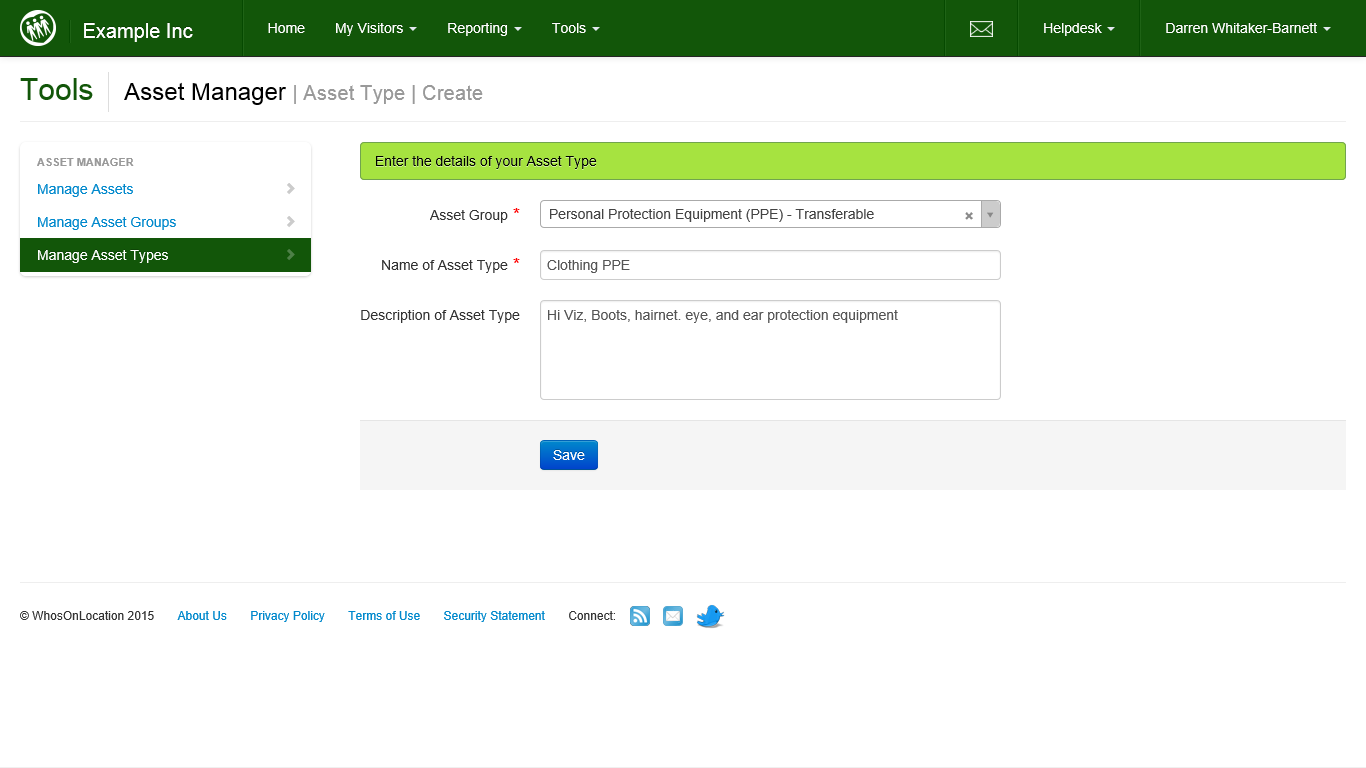 6. Select Save.
7. Your new Type will now appear in your list of Types.