Sign in/out kiosks are used by visitors, contractors, and/or employees to sign into and out of your location. They are self-serve kiosks that give those people coming on-site the ability to provide the information required by your organization without assistance from an employee.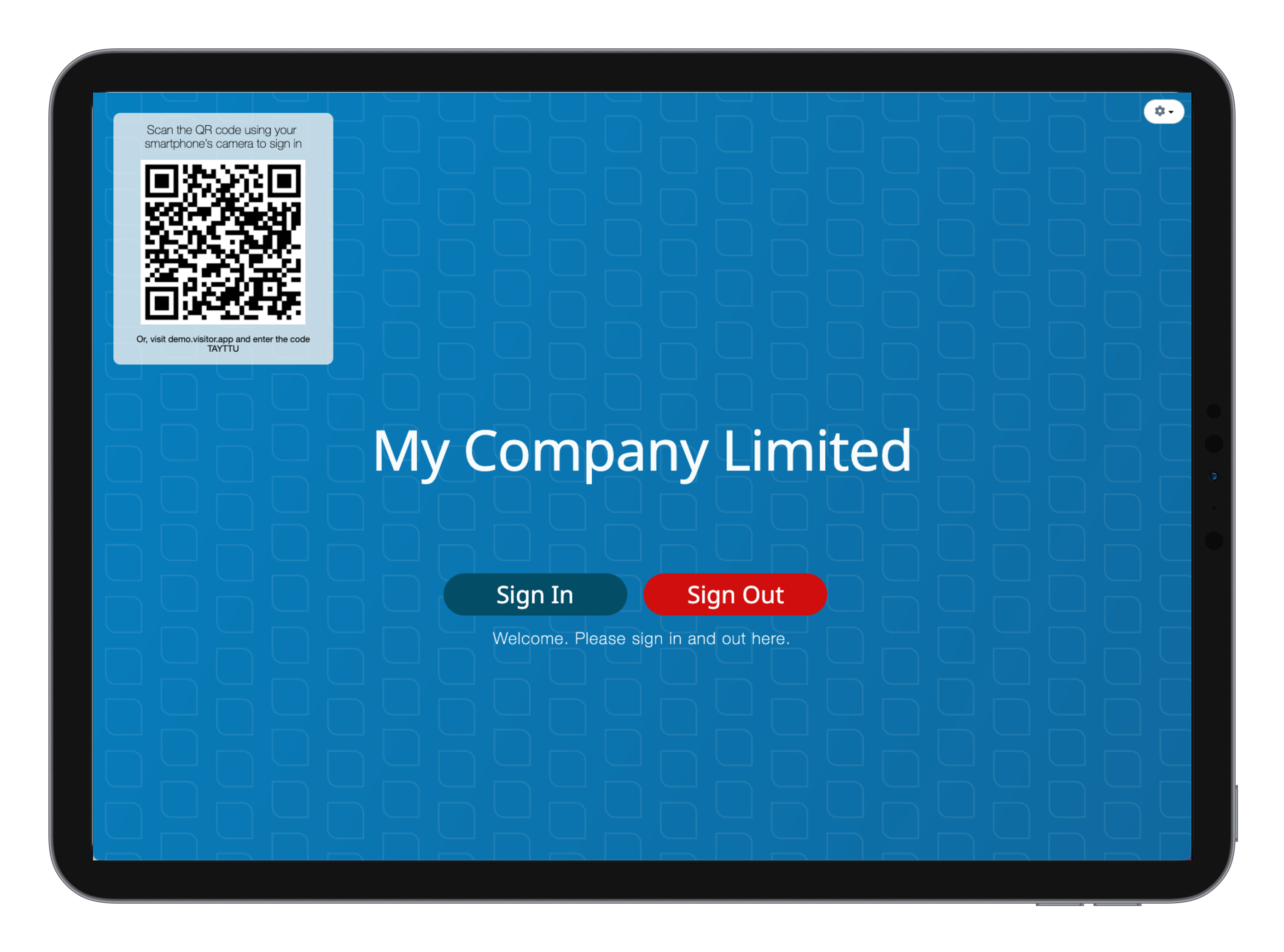 You can use kiosks to have people sign in, answer questions, get information about your location and health & safety rules, take a photo, print a badge pass, notify their host that they have arrived, and give instructions.
There are three types of kiosks:
Standard kiosks sign people into and out of your location, and they go from being off-site to on-site and vice versa.
Touchless kiosks have the same functionality as standard kiosks, except guests scan a QR code on the kiosk and then complete the sign in/out process on their smartphone.
Inter-zone kiosks transfer people between zones within your location without signing them out of the location.
Add a new kiosk, then customize it with your organization's branding using backgrounds, logos, colors, and custom messages.
Kiosks can be set up on an iPad running iOS 10+, on a Windows-based computer or tablet running Windows 8+ and the correct browser, or as a QR code poster.
For more information on the hardware and software requirements, have a look at these Help Center articles: