In this article, we explain how to create a WOL eLearning Induction Course. You must have the Induction Manager user role to create an induction course.
A WOL eLearning induction course is a fully integrated course which can be built using the WhosOnLocation application's induction builder. The WOL eLearning course gives you the ability to create, distribute, and report on your induction course from within the application.
To create a WOL eLearning induction course:
1. Go to Tools > Induction Management
2. Click the green Create a New Induction Course button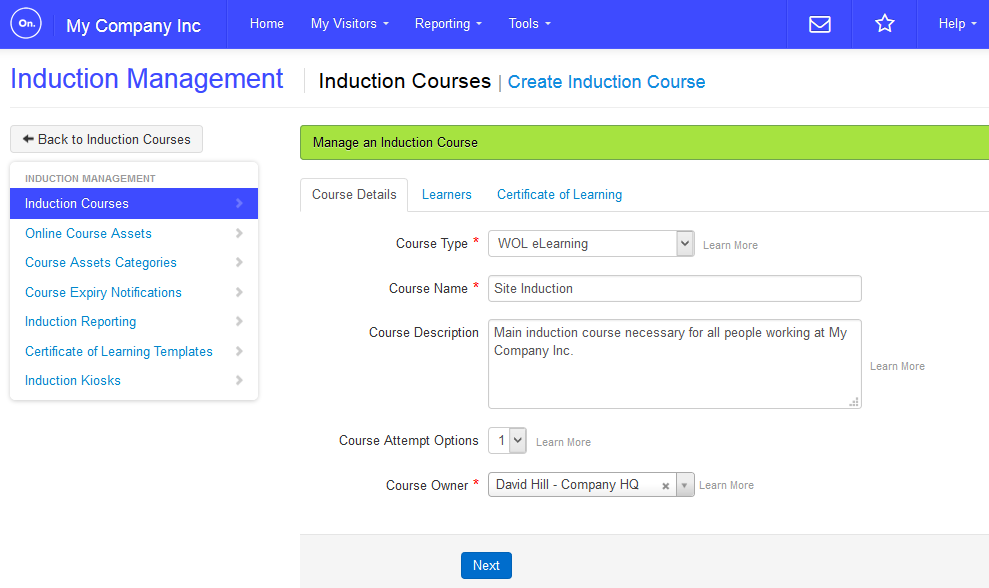 3. For Course Type select WOL eLearning
4. Enter the Course Name
5. Enter a Course Description so that other users with access to the induction tools can see the purpose, scope, and/or intent of this course. This description is also used to describe this course to a Learner who is using an Induction Kiosk
6. Select the number of attempts learners have before failing the course
7. Choose a Course Owner
Please Note: The Course Owner is responsible for keeping the course updated and can be notified when learner's courses are expiring.
8. Click Next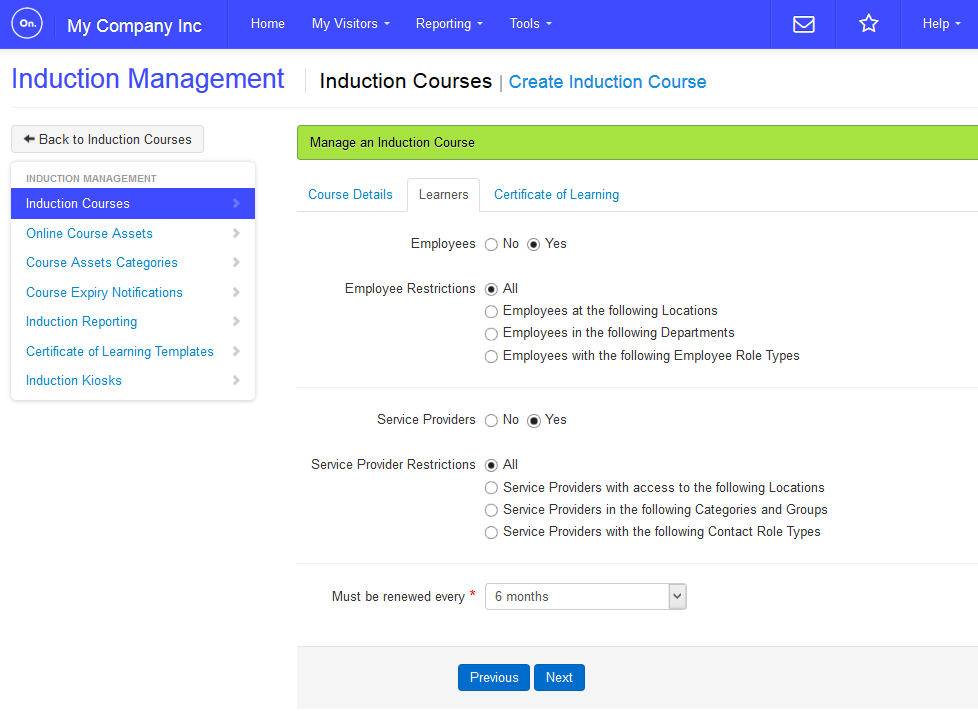 9. Choose the types of people you want to be able to take this course
You can choose Employees, Service Providers, or both. And you can choose to restrict these learners by departments and roles.
10. Choose how often this induction course needs to be renewed
11. Click Next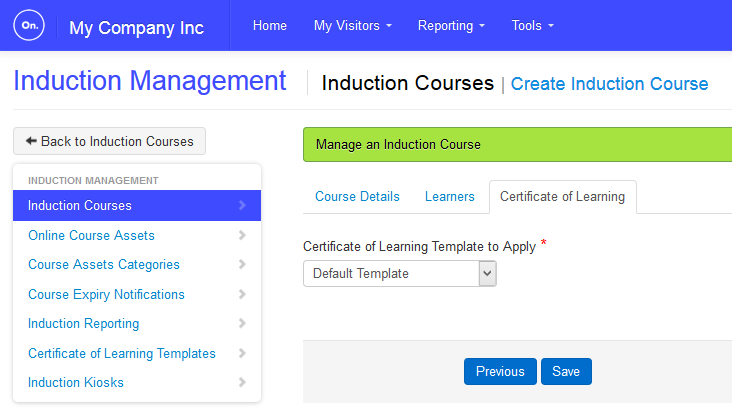 12. Choose the Certificate of Learning Template you want to send your learners when they have completed the course.
Learn more about these templates here.
13. Click Save
You course is ready for you to begin adding content.