Learn how to set up a certificate of learning template for your online course (SCORM Cloud or eLearning). You need the Induction Manager user role to access these settings.
About certificates of learning
Certificates of learning are issued when someone completes an online induction course.
Your organization can set up five different templates. When you create an induction course, you can choose which certificate template to use.
Each certificate includes:
Logo (optional)
Organization name
Learner name and organization
Induction course name
Date completed
Expiration date
The issuing authority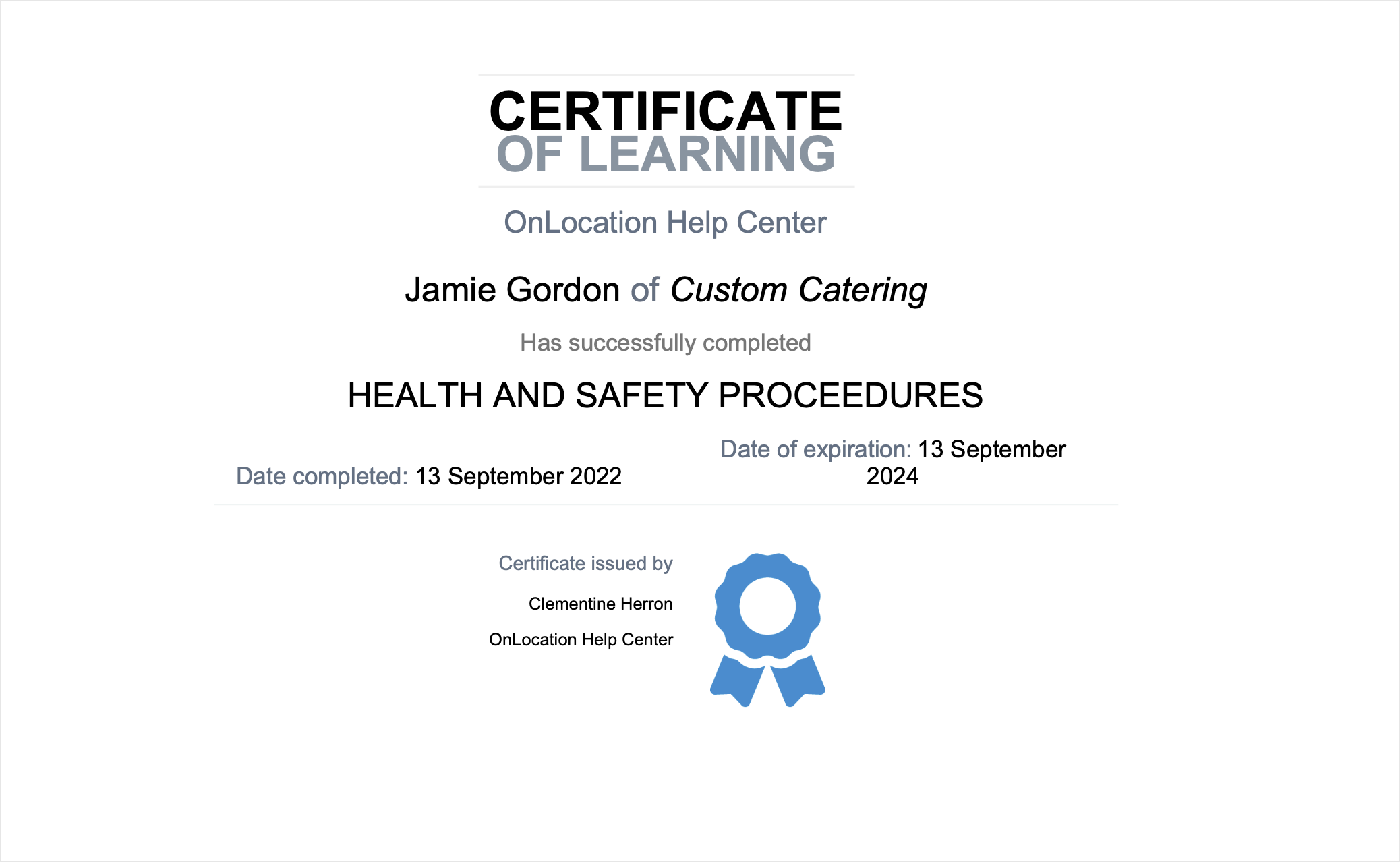 Edit a certificate template
Go to Tools > Induction Management.
Select Certificate of Learning Templates from the menu on the left.
Select a template tab.
Add a template name.
Upload a logo.
Choose if there's an issuing authority for the certificate. If there is, select the employee or enter the person's details.
Click Preview to download a PDF of the certificate to check the details.
Click Save and Close.