How to add and remove print locations. User role required: Identity Manager.
Print locations are locations in your account which manage printing ID cards for other locations. When a location needs ID cards printed, they can send a print request to a print location and the Location Print Managers will be notified.
Any location in your account with an ID card printer can be a print location.
Please Note: Print locations are only required for print requests, if each location in your account prints its own ID cards, you do not need to use print locations.
Managing print depots
When the print request feature is first enabled, the Account Owner can set up print locations. An Identity Manager can add new and/or removing old, print locations.
Go to Tools > Identity Manager.
Select Print Locations from the left-hand menu.
To add a location, type the location name in the Add a Print Location dropdown, select it from the list, and click Add.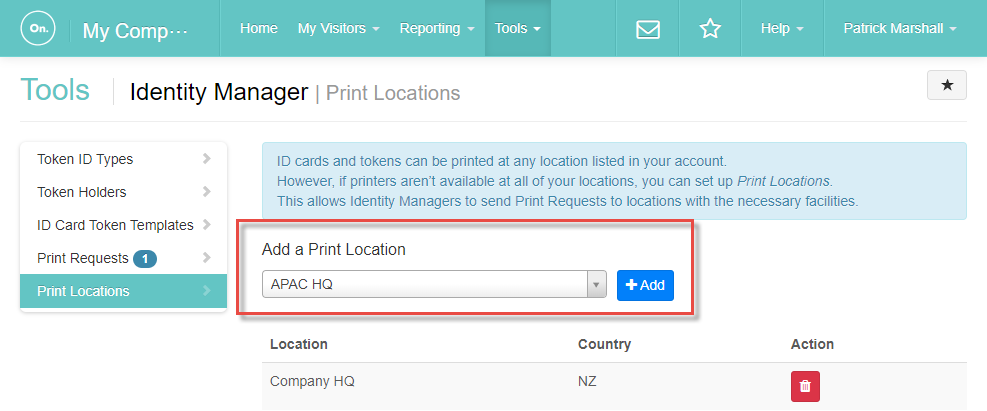 To remove a location, click the red action icon next to the location name.