Learn how to create a multi-tenant kiosk so tenants in a building with a shared lobby can all share the same sign in/out kiosk.
About multi-tenant kiosks
Multi-tenant kiosks enable visitors, contractors, and employees to sign into or out of a multi-tenanted building from a kiosk in a shared lobby.
The employee or guest can sign in by scanning the QR code and using their smartphone or tapping the organization to sign in using the kiosk device. Once they select an organization, the kiosk guides them through the tenant-specific sign-in workflow.
Multi-tenant kiosks can be run on an iPad, windows tablet, or computer. Tenants display alphabetically, and each tenant can show their logo.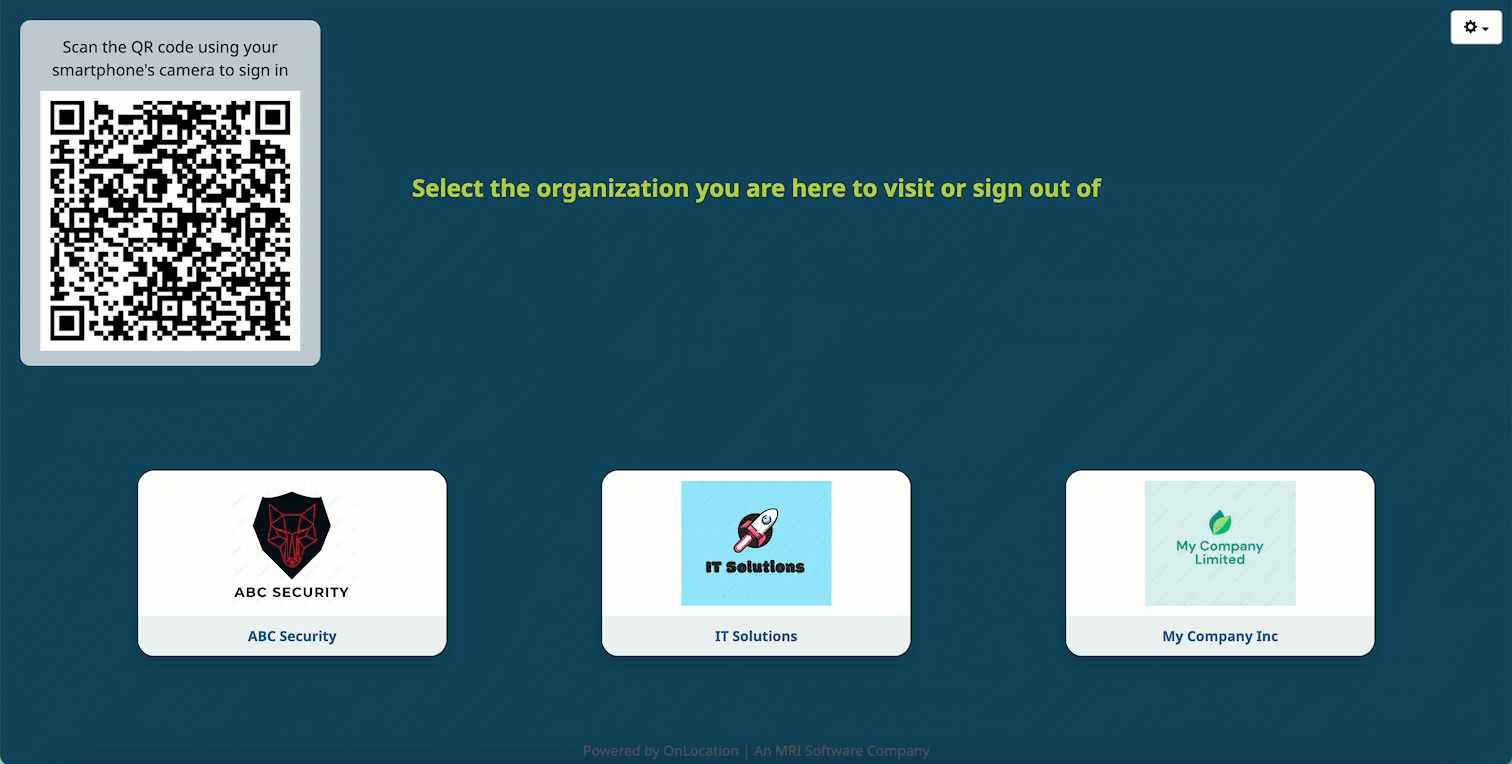 Set up a multi-tenant kiosk
Each tenant needs to:
Sign up for their own MRI OnLocation account.
Add a sign in/out kiosk. Select standard PC, touchscreen PC, or iPad as the device type.
Set up their sign in/out questions.
Once all the tenants are set up, contact OnLocation Support.

Let us know if you'd like to enable touchless sign-in and if you have company logos for each tenant. Logos must be in PNG, GIF, or JPG format, and the file must be no larger than 5MB.
We'll be in touch to configure the kiosk with you.
Next step
: If your building has front-of-house staff or a reception, you can use
Multi-Tenant Sign In/Out Manager
. Each tenant gives a 'controller' account access to sign in their guests.