Questionnaire Manager is where you manage the default questions you ask your visitors, employees, and service providers when they sign in/out. User role required: Administrator.
Navigating to Questionnaire Manager
Go to Tools > Locations.
Click View next to your location.
Select Questionnaire Manager from the left-hand menu.
Select from either Visitors, Service Providers, Employees, or Custom Questionnaires from the tabs at the top of the screen.
The settings in the Questionnaire Manager are managed per location.
When activating questions, you can select where you want them to appear, Sign In/Out Manager, kiosks, pre-registration (visitors only), and WolMobile (if applicable). Select the Advanced Options icon to customize these settings.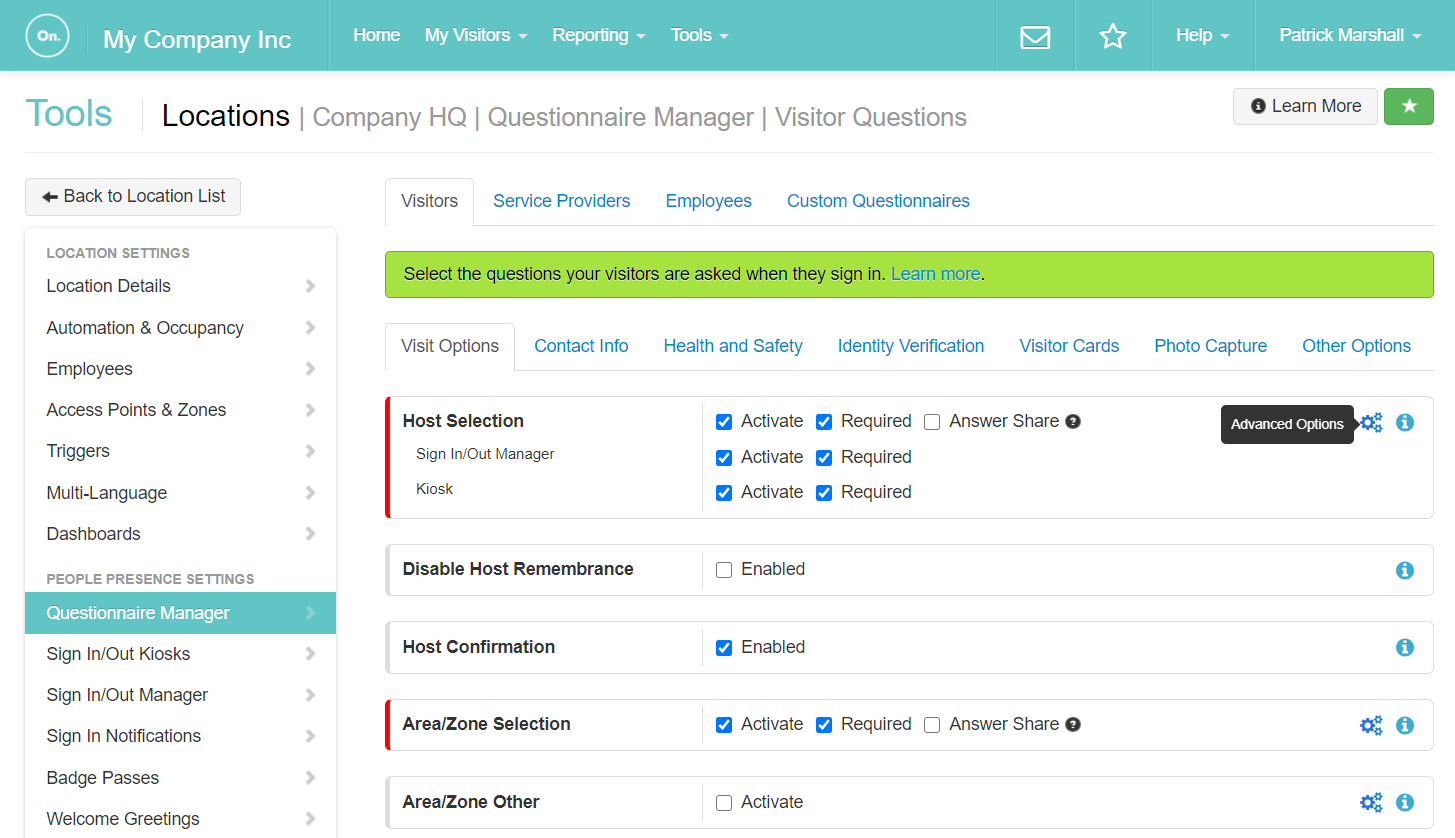 You can also customize what questions are presented at what kiosk using the question rules.
Translating your questions
When using the Multi-Language add-on, most text on the kiosk will be automatically translated. However, any customized text will need to be translated and added manually. This includes:
All custom questions
Purpose of visit options
Photo capture privacy waiver
ID verification options and instructions
Click here for more information on adding translations.