In this article we explain how to trigger Panic Alarm from a Kiosk. This feature can only be used if the Kiosk has Panic Alarm
enabled
in Kiosk settings.
You can trigger a Panic Alarm event any time from the Kiosk screen and all Panic Alarm notification recipients will immediately be notified that you are under Panic Alarm.
1. Go to the kiosk
2. Depending on how your Panic Alarm settings are enabled for the kiosk you can trigger a Panic Alarm Event by either applying:
4 fast taps in any corner (other than top right) of the kiosk home screen and/or
4 fast taps of the keyboard 'space bar'.
3. The screen will display a slight flicker to indicate your Panic Alarm Event has been activated.
Your Panic Alarm Responders will receive the Panic Alarm Notification via email and/or text (sms) depending on how you configured your Panic Alarm Responder settings.
Both the email and SMS will detail the name of the Location where the Panic Alarm was triggered, the name of the Organization linked to that Location, and the name of the access point.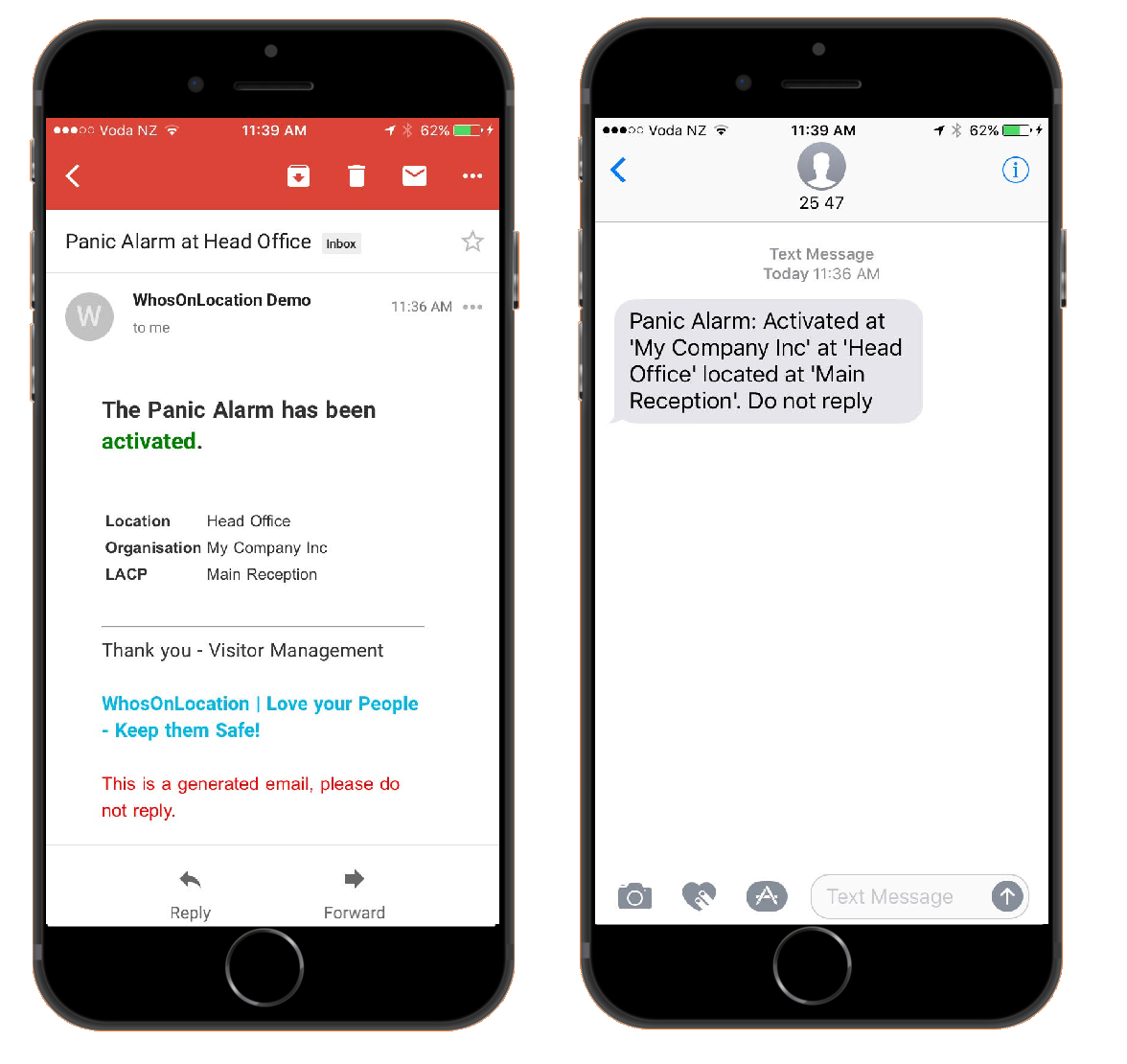 In the next article we explain how to deactivate a Panic Alarm request.