Send pre-registered visitors a WolPass email confirmation. Customize the information that is shown in the WolPass and enable it for specific locations.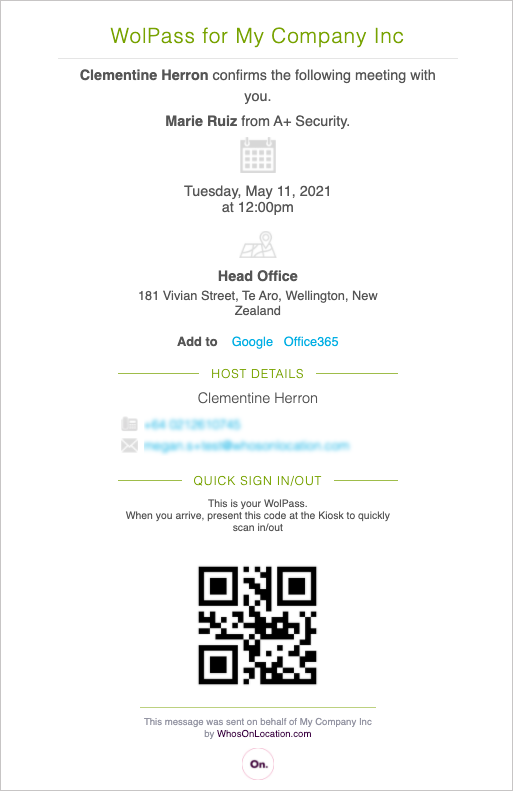 Information included in a WolPass
Your WolPass Manager chooses the content for email confirmations for a specific location.
A basic WolPass can include:
Date and Time of Visit
Host Name
Host Contact Details
Location of Visit
A WolPass can also include additional information:
Address and Map of the location
On Arrival Instructions
Car Parking tips
Guest Wi-Fi Instructions
Evacuation Procedures
Neighborhood Tips like accommodation recommendations, airport details, local dining and coffee shops, taxi numbers
QR or Barcode - visitors can use this to scan in and out either via a mobile device or by printing off the WolPass.
On receipt of the WolPass, visitors can add the meeting event to their calendar, view meeting details, and any neighborhood tips.
Set up WolPass
To send WolPass email confirmations:
Once setup is complete, your employees can send the email to the guest when completing a visitor pre-registration.