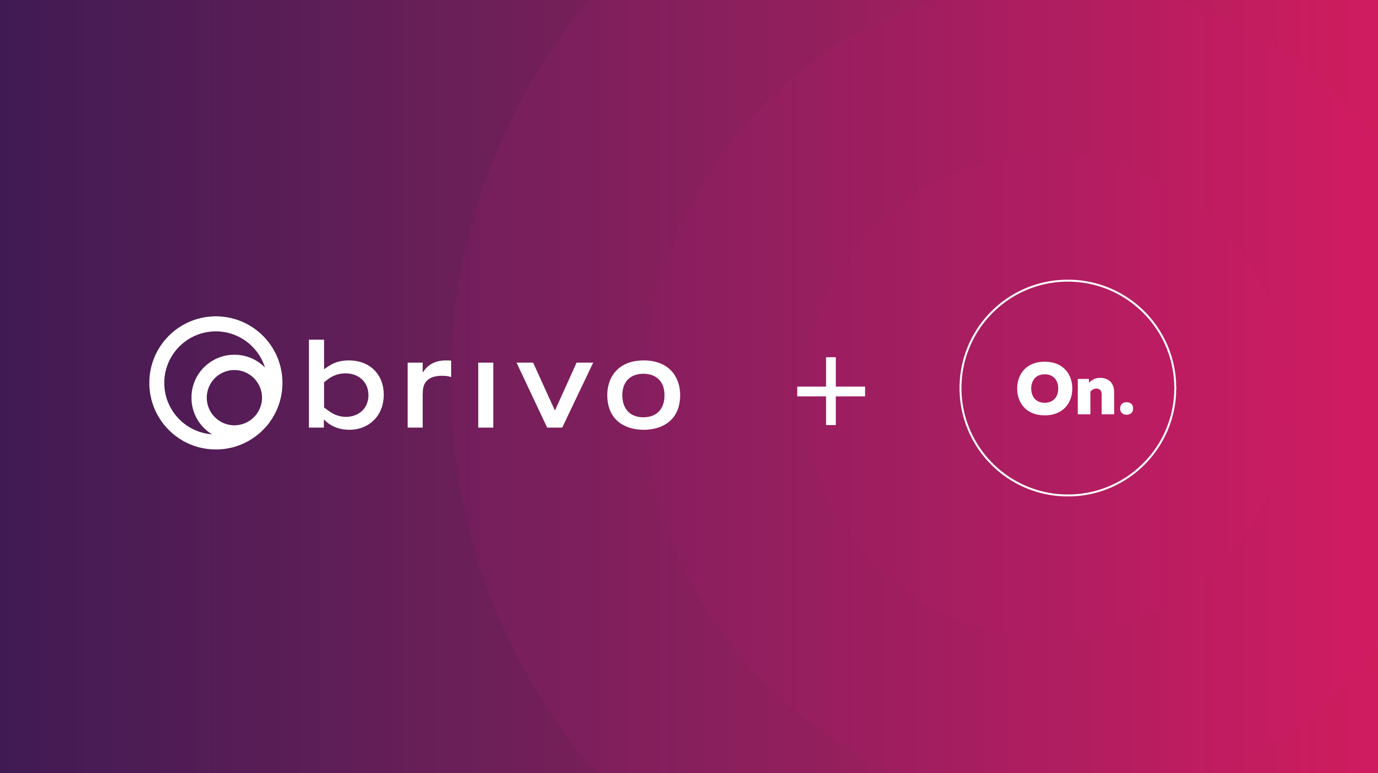 The benefit of integrating Brivo with WhosOnLocation is it allows you to have a single tool to easily identify who is on-site, who is off-site, and in the event of an emergency, verify the safety of everyone; all in one single application. Replacing disparate systems used to manage visitor, employee and contractor presence and greatly enhances your onsite safety and security.
With the integration you gain powerful people presence tools from reporting, to health & safety information, hazard announcements, evacuation management, and visitor management. These tools when combined with physical barriers and surveillance, increase your people and on-site security and safety.
To better manage the presence of your employees without your employees being required to sign-in and out on a Kiosk. WhosOnLocation seamlessly integrates with Brivo Access control, receiving transaction data triggered when an employee opens a door connected to their Brivo account.
In Brivo, administrators set 'doors' for their locations, which are generally Brivo controllers that provide access to physical barriers, such as unlocking doors or opening turnstiles. Doors are then grouped together for access and groups assigned to users, allowing you to  grant a level of security for each user based on the group they are in.  
How It Works
When an employee or contractor opens a door connected to Brivo, WhosOnLocation will sign them in and therefore add them to the evacuation feature available with every WhosOnLocation account. You can then use WhosOnLocation to help verify the safety of your people in an evacuation.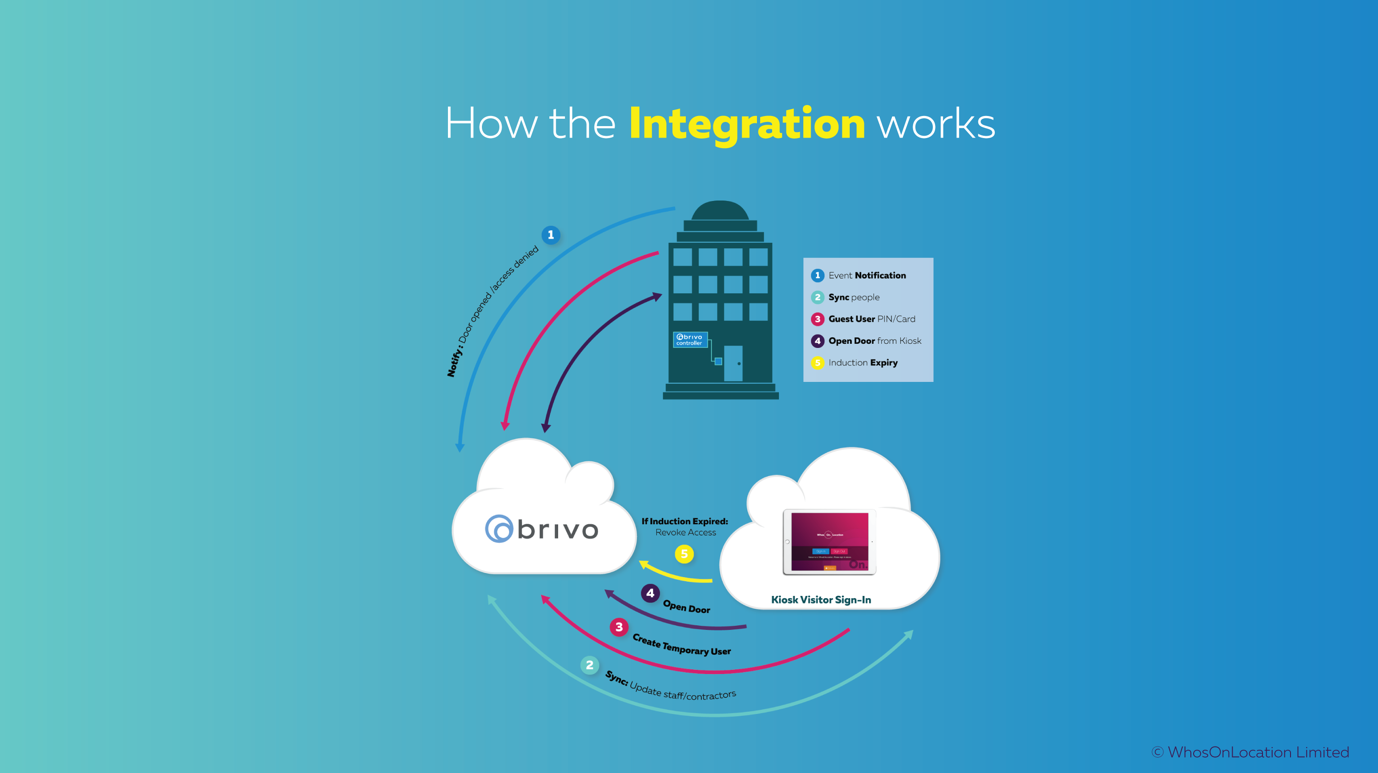 The Brivo Integration can be used with WhosOnLocation to manage visitors when signing in at a Kiosk. Visitors can access Brivo controlled doors in a number of ways:
A trigger can be used to open a Brivo door or send a temporary PIN to the visitor to allow them access
Brivo can generate a QR/Barcode for the visitor's WolPass or badge pass which can be used to sign in/out on Kiosks and open Brivo doors.
In the following articles, we take you through the process and steps for 'enabling' the Brivo Integration and the steps to Sync your WhosOnLocation and Brivo accounts.