Features of the Brivo configuration overview. User Role required to access these settings: Account Owner or IT Support.
The Brivo configuration overview gives a summary of the integration. You can see how many sites, doors, and users you have synced, how many triggers you have set up, any recent activity, and can perform the below actions.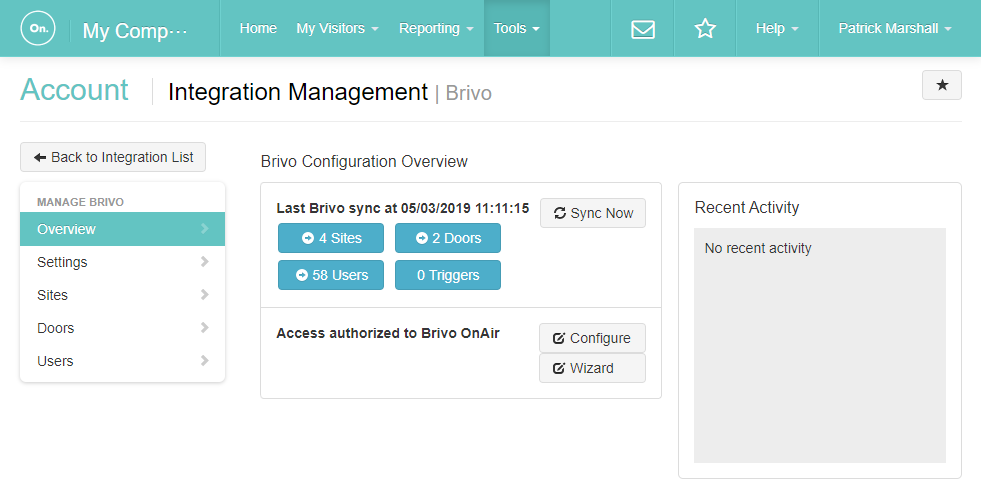 Select the Sites, Doors, or Users options to go with the corresponding integration setting.
Click Sync Now to force a sync with Brivo.
Click Configure to view and change the Authentication settings with Brivo.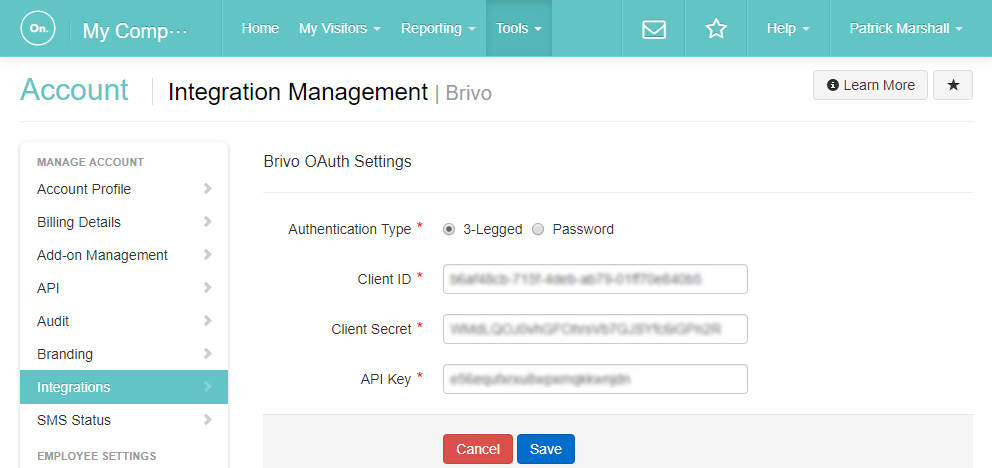 Click Wizard to go through the setup wizard again from scratch.
Recent Activity will show any synced Brivo activity that has happened while you are on this page. As soon as you navigate away these details will clear.