Learn about the basic sign in/out questions that are pre-loaded for your location. You need the Administrator user role to access these settings.
How it works
Basic sign in/out questions are pre-loaded in WhosOnLocation. You can activate the questions that apply to your location and choose which sign in/out modes they apply to.
Questions are separated by type – visitors, contractors, and employees. Most questions have options to:
Activate – enables the question
Required – the question is mandatory, it cannot be skipped during the sign-in process
Answer share – includes the answer in the host's arrival notification email
Some questions will need further configuration.
Once activated, click on the advanced options icon to manage where they are activated and required including:
Kiosk – applies by default to all new kiosks. You can customize what questions are asked at specific kiosks using the kiosk Question Rules tab.
Sign In/Out Manager – applies when signing employees in through the Sign In/Out Manager.
WolMobile – applies to employees and contractors signing in through WolMobile.
Visitor Pre-Registration - applies to visitors who have been pre-registered by an employee.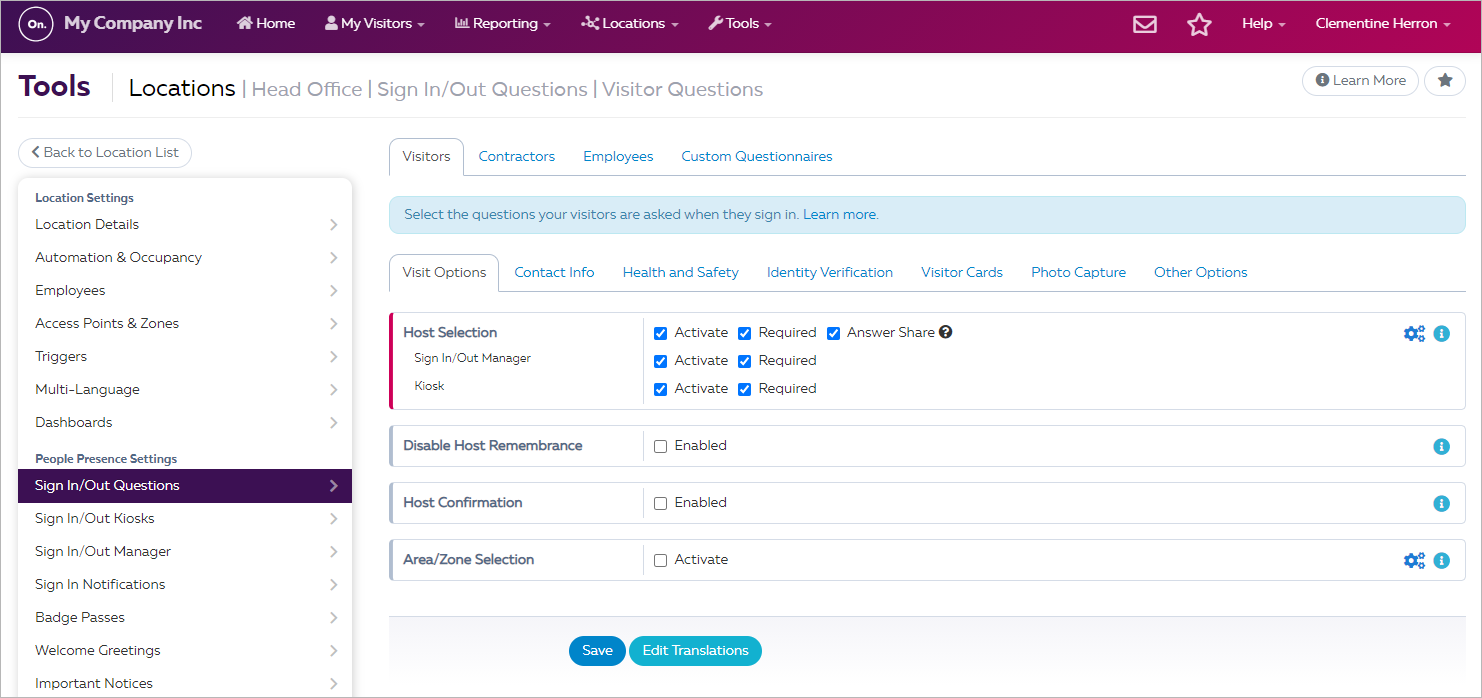 Set up your basic sign in/out questions
You can also customize what questions are presented at what kiosk using the question rules.
If your organization needs to ask questions that are not covered by the basic questions, set up your own
custom questionnaires
.
Translate your questions
When using the multi-language add-on, most text on the kiosk will be automatically translated. However, any customized text will need to be translated and added manually. This includes:
All custom questions
Purpose of visit options
Photo capture privacy waiver
ID verification options and instructions